Yedoo/ INTREA-PIKO, s.r.o.
Yedoo scooters rental shop 
Rent scooters directly from the producer, we understand scooters better than anyone else. We will advise you with the selection and share a lot of interesting information with you – for example various thought-out features, the advantages of the individual models, their mounting or the riding technique. In our showroom in Radlická, you can not only rent scooters, but also buy them directly. You can also pick up scooters and other goods bought in our e-shop here.
The Yedoo rental shop is mainly intended for those, who want to try riding a scooter (we have balance bikes for children), but they are not certain that they would like to buy one yet. As part of a special offer, you can rent any model from the Yedoo selection, for the entire weekend, for all members of the family!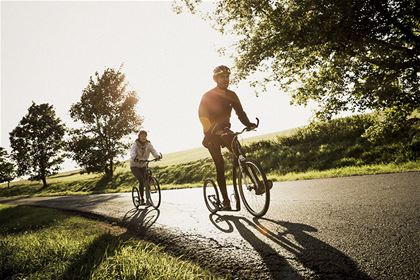 Increased hygienic arrangements
One can never be careful enough. For this reason, we have increased the hygienic arrangements in our rental shop, too, to minimise the risk of Covid 19 infection. In addition to wearing face coverings and gloves, we have also proceeded to disinfecting the scooters that are being rented.
If you decide to buy the scooter you rented, or another one, you will not pay the rental fee
We offer the widest selection of scooters of the Yedoo brand
We have scooters for the entire family
The scooters as well as balance bikes are always in perfect condition
In our specialised shop in Radlická ulice in Prague, we will also advise you with selecting machines, we will recommend cycling routes and offer complementary equipment. 
And what are the rental conditions?
Presenting an ID for recording data and contact
Giving a returnable deposit
How to choose?
Have a look at the Products or contact us:
Tel.:  251 552 217
Mob.: 737 279 226
The sum of deposit
Yedoo Alloy:
Frida&Fred, Friday, Rodstr, Dragstr - CZK 3,000
Trexx, Wolfer - CZK 4,000
Yedoo Steel:
S2620, S2016, S1616 - CZK 3,000
Yedoo RunRun and Yedoo Numbers:
Mezeq, Mula, City, Four, Three - CZK 2,000
Yedoo Kids 
Yedoo Oops balance bikes:
YooToo, TooToo, OneToo - CZK 1,000
Rental fee
Yedoo Alloy and Yedoo Steel CZK 150/day and CZK 300/weekend
Other Yedoo models CZK 50/day, CZK 100/weekend
installation of fenders CZK 100
How to order 
By email at info@yedoo.cz, 2 days in advance, at minimum.
Rental of accessories
You can also borrow a quality THULE rack with the scooters and set out on a big family trip. In addition to the rack, we also offer other accessories needed for a safe and easy ride (helmets, locks, lights etc.)
Rental fee – a mere CZK 100/weekend
Deposit – CZK 500
Note: The rack cannot be rented separately, only with scooters.
Please clean before returning
We will rejoice along with you that you have truly enjoyed the ride, but please return the scooter/balance bike to us cleaned of mud, dust etc. Otherwise we will have to charge you an additional CZK 100 fee. Thank you for your understanding.