Yedoo Story
From the garage to racing circuits as well as design competitions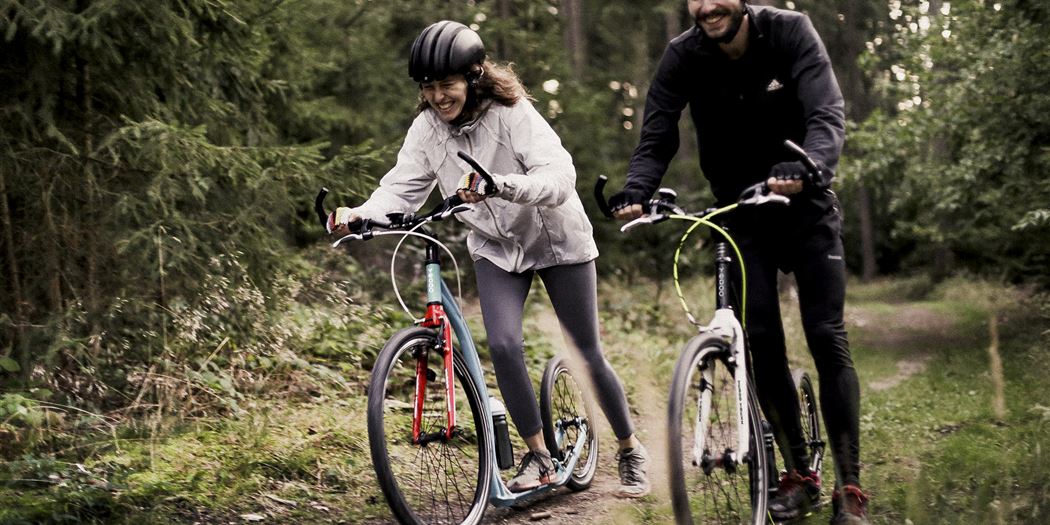 From the garage to racing circuits as well as design competitions
At Yedoo, we have been engaged in making scooters since 1998. We began with scooters for kids, continued with balance bikes a children's bikes, and now when someone wants to compete in a top race, he will receive a machine from us that will help him win it.
We design all of our products ourselves and we ride them, too. At the beginning it meant shutting ourselves in the garage for a few hours and welding and cutting and welding... With the prototype, which we finished in the early morning hours, we then rode over 500 kilometres on the same day in a twenty-four-hour race.
We test the products on ourselves and on our children
Our children ride our scooters and balance bikes, too, nowadays. When we are developing a new saddle, you can be sure that the butts of all our neighbours will have sat on dozens of prototypes that are being tested.
Head of development Kuba Bostl devotes most of his working and his private time to designing. Behind every model, there are hundreds of hours of preparation, thinking, as well as checking among scooterers, what they need. Only then come months of work with computer designs and testing of the first prototypes, until everything is as simple, robust and maintenance-free as possible. And if existing procedures are not enough, we have to introduce new ones.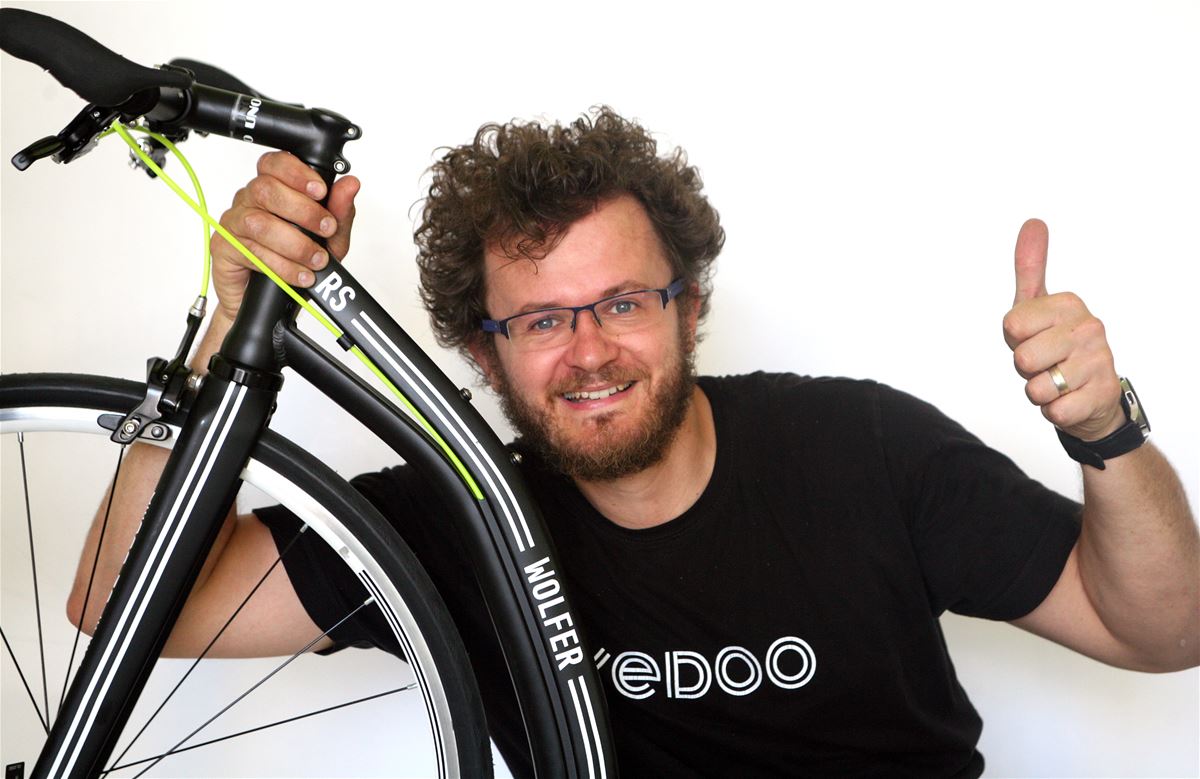 Yedoo brand leadership and uniqueness
We were the first in the world, for example, to produce 12-inch tyres for pressures up to 5.5 bar. We designed higher-quality hubs, we found an original technology of extruded aluminium profiles to reduce the overall weight of the frame. Our main aim is to give you the best possible riding experience – whether you are a racer or a pre-schooler.
Read more about the development of scooters at Yedoo.
You can encounter Yedoo scooters in 40 countries around the world
That's why you can find Yedoo in nearly forty countries around the world already. And even though we're not related, we feel almost like family. Kuba, Petra, Pavla, Lukáš, Andulka, Alena and many others from our team have brought their love for scooter riding to the most prominent competitions. There are also many adventurers around us, who are making their dreams come true on a Yedoo scooter – such as a journey from Prague to Edinburgh or to the northernmost point of Europe. But fun – for parents and children, teenagers and adults – still remains the main thing for us. Scooters are above all a shared joy. In the city, along the river, when walking the dog or on the way to school...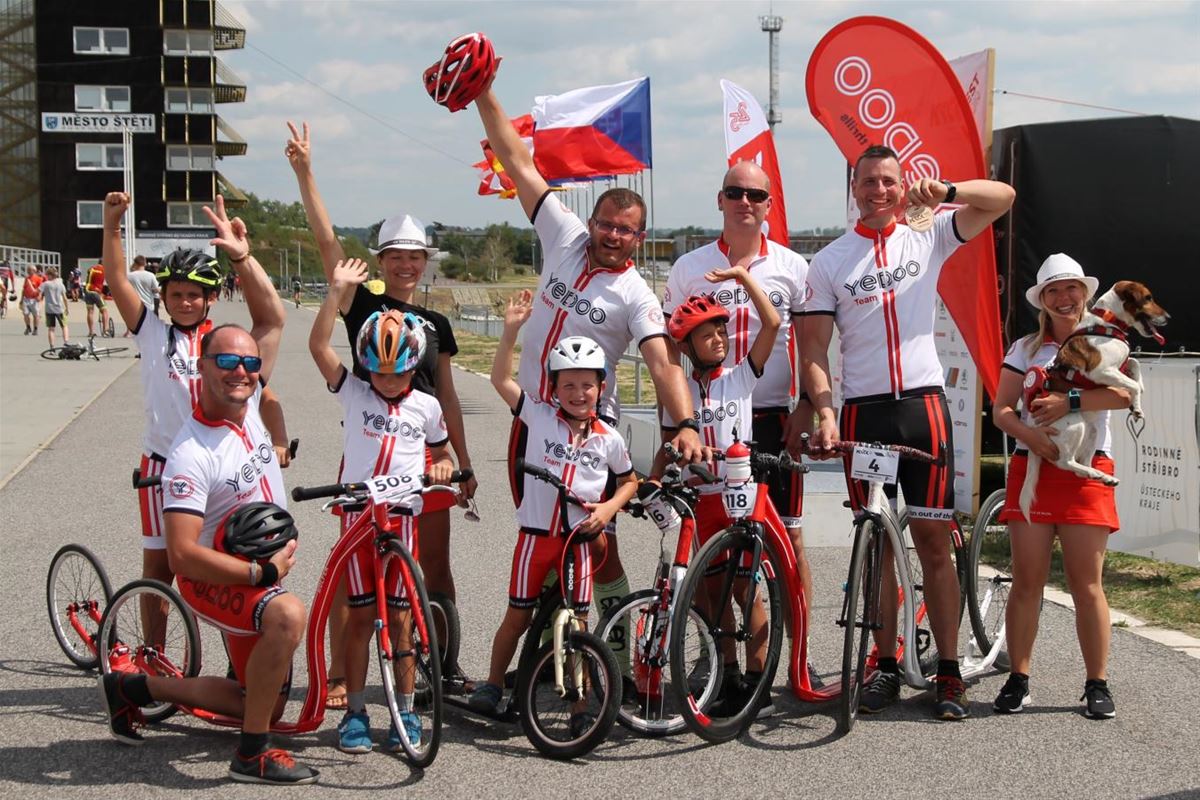 We like action and movement
Every year, we participate in dozens of events that help the popularity and development of scooters. From races in Vrbice, a small wine-growing village in southern Moravia, to supporting a group of enthusiasts, who decided to ride their scooters in cycling races such as the Tour de France and Giro d'Italia. We all promote the same thing: that scooters are a fantastic thing and that riding them is really fun.
That is the most beautiful thing about our work and about scootering – how the scooters have drawn many "office rats" out into fresh air and how more and more people are joining us. Having mastered their machine, they start their next journey with a triumphant shout: "Jedůůů!"