Yedoo RunRun
City
A laid-back café type who prefers swallowing ice cream as it cruises down the promenade, rather than merely clocking up miles. Still, older children, recreational enthusiasts and active seniors will enjoy it, too. It goes surprisingly fast, the City is easy to control and fits into every corner. Also, when you climb steps, you'll be glad it just tops 9 kg.
Technical data
Max. 120 kg

Min. 140 cm

16"/12"

8,8 kg

12 +
Technical details

12610

120 kg / 265 lb

140 cm / 55 in

9,1 / 8,8 kg // 20.1 / 19.4 lb

96 x 55 x 16 cm (37.8 x 21.7 x 6.3 in)

11,5 kg / 25.4 lb

YEDOO Hi-ten steel

YEDOO Hi-ten steel

ZOOM alloy/steel

YEDOO BMX alloy

Ergonomic (with anti-rotation lock)

NECO steel 1 1/8" threaded

TEKTRO alloy

2x "V" TEKTRO alloy

16" / 12"

HJC alloy double wall + CNC milled braking surface

NOVATEC alloy

74 / 74 mm // 2.9 / 2.9 in

No / No

Industrial

Yes / Yes

KENDA / INNOVA / 16x2,25 / 12x2,25

4,5 bar / 5,5 bar

2x

Yedoo central, integrated

No
Dimensions

128 cm / 50.4 in

40 cm / 15.7 in

92 - 102 cm / 36.2 - 40.2 in

64 cm / 25.2 in

4,5 / 6,5 cm // 1.8 / 2.6 in

8 / 10 cm // 3.2 / 3.9 in

57 cm / 22.4 in
Documents, standards and certificates

Manual_Yedoo_RunRun.pdf

ČSN EN 14619

ČSN EN 14619

The regulation determines safety and functional requirements for wheel sport equipment particularly scooters aimed for users between 35kg and 100kg. The regulation examines riding properties, strength of construction, safety fixing components, shelf life and correct functionality of individual components such as brakes, bearings, rims, cases, pedals, etc. The regulation also introduces guidelines for preparation of user´s manuals, installation and treatment of these products.

Quality and Safety Certificate RunRun

We don't just brag that our products have performance and quality built to last – we've proved it by extending the full warranty to 3 YEARS! More

Yedoo frames are protected by registered EU industrial designs. The Yedoo brand, along with the trade names of each model, are trademark protected.

Change of technical parameters reserved.
RunRun in detail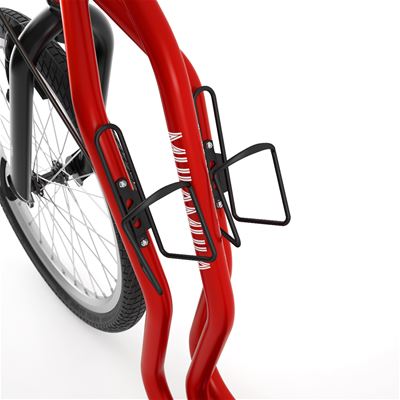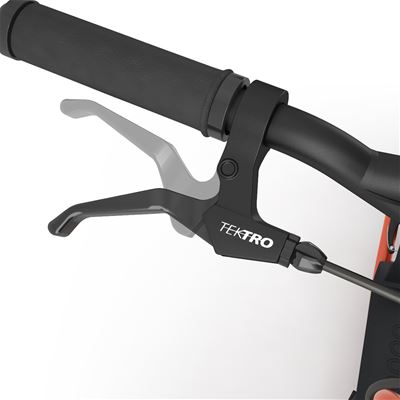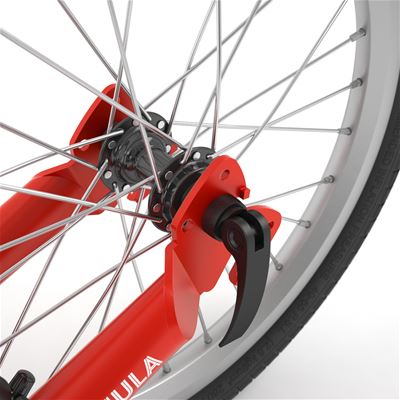 Technical and construction features
At the beginning, we had a vision of producing accessible and comfortable machines, to which people will relate personally and which will become part of their family for a long time. With the RunRun scooters, this has happened. By now, the kilometres travelled would add up to approximately one journey to the Sun and back. The well-tested construction and other well-though-out technical features have added to their popularity. Which ones are they?
Explore
Accessories and related products