Yedoo Oops
YooToo
The YooToo balance bike is loved by all – active children, lazy parents, cosmic superheroes. It's got great gear: an anatomic seat, ergonomic handlebars with reinforced ends, smooth-running trustworthy children´s brakes, a safe steering limiter and a bearing wheel headset. This bike's pilot will be the first to reach Mars. On top of all this, there's an aviation silver aluminum frame and a dual-position rear fork for changing seat height, all weighing in at only 3.4 kg!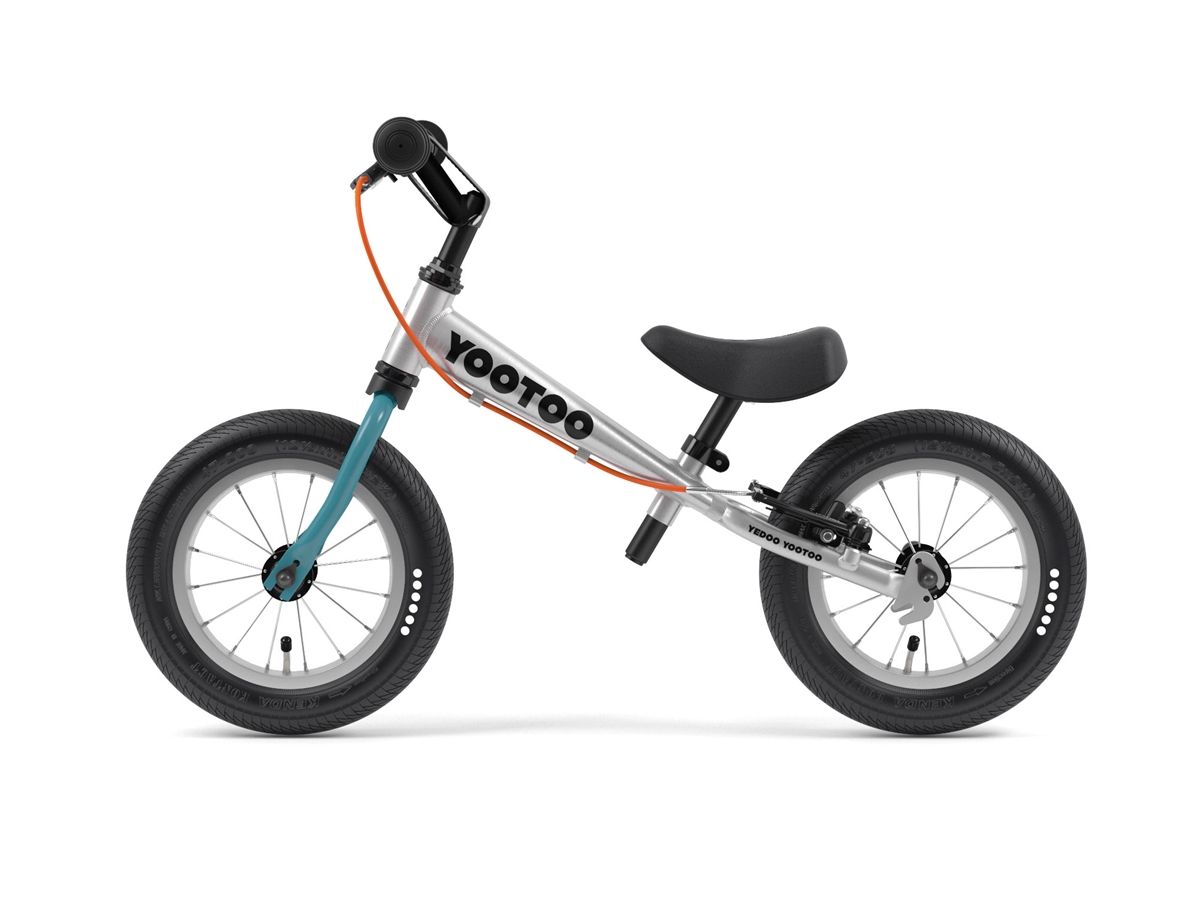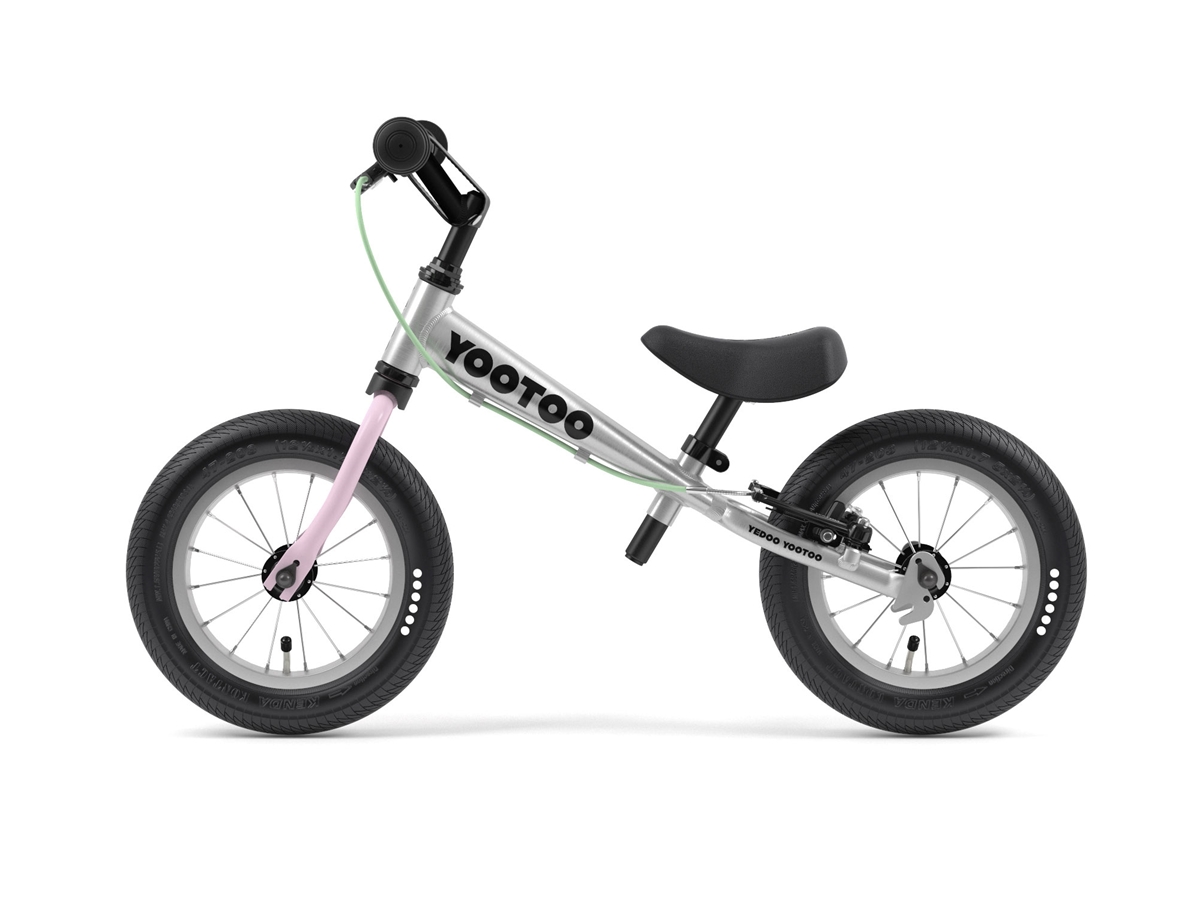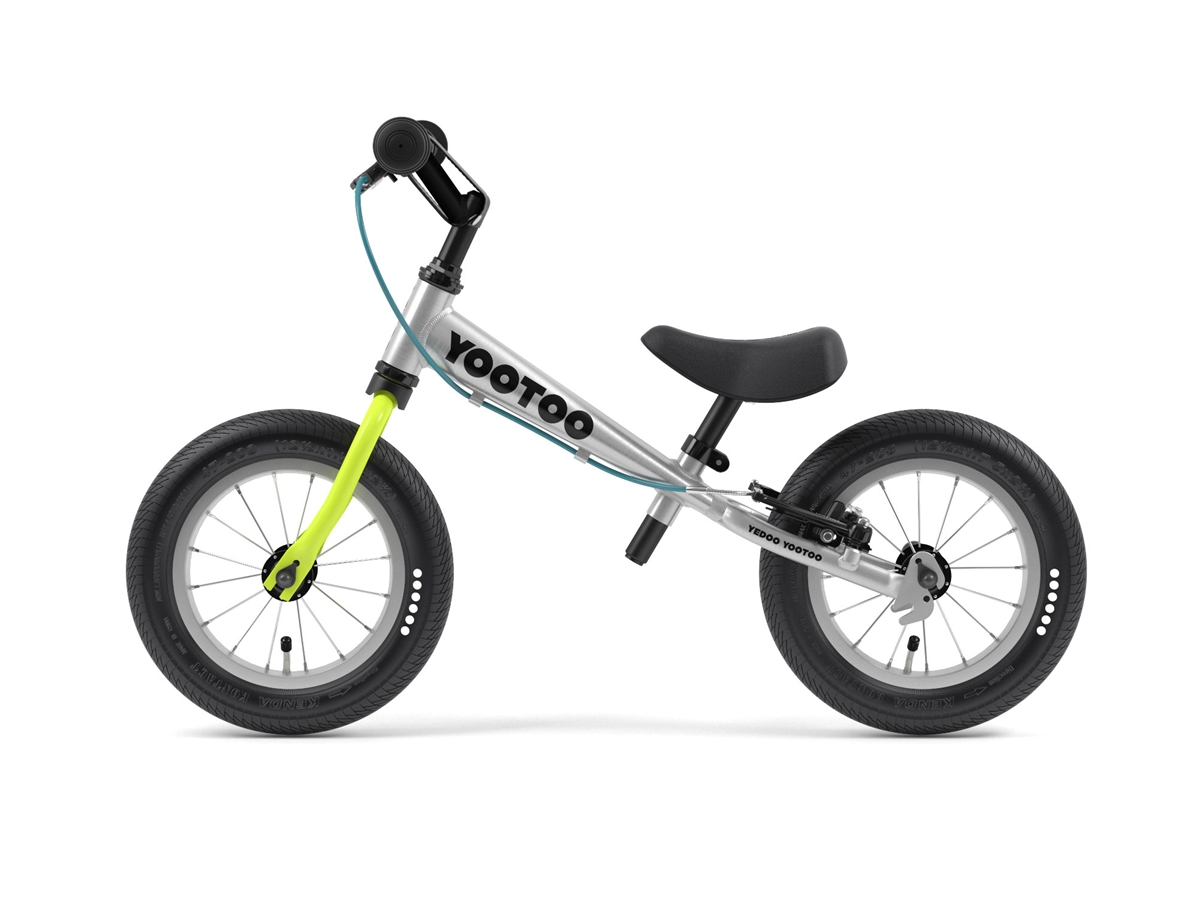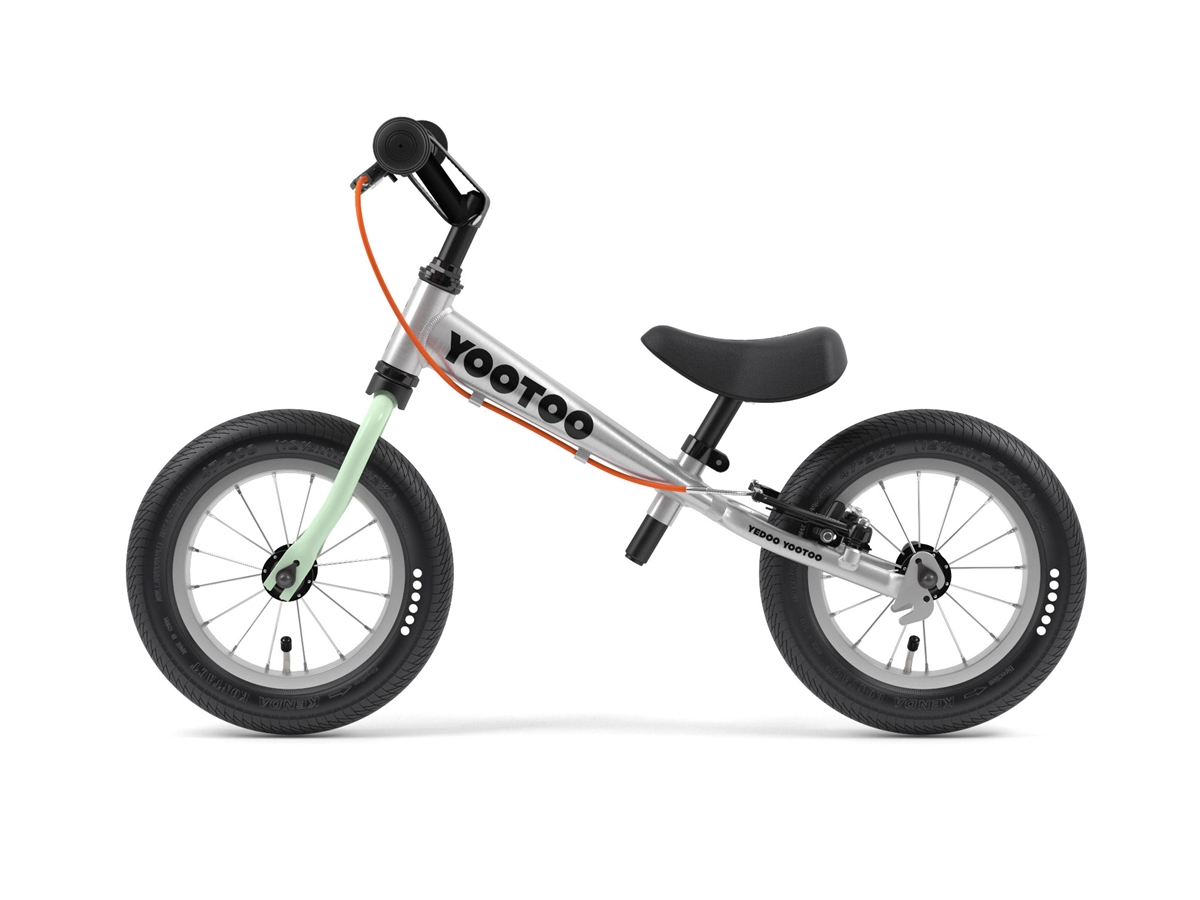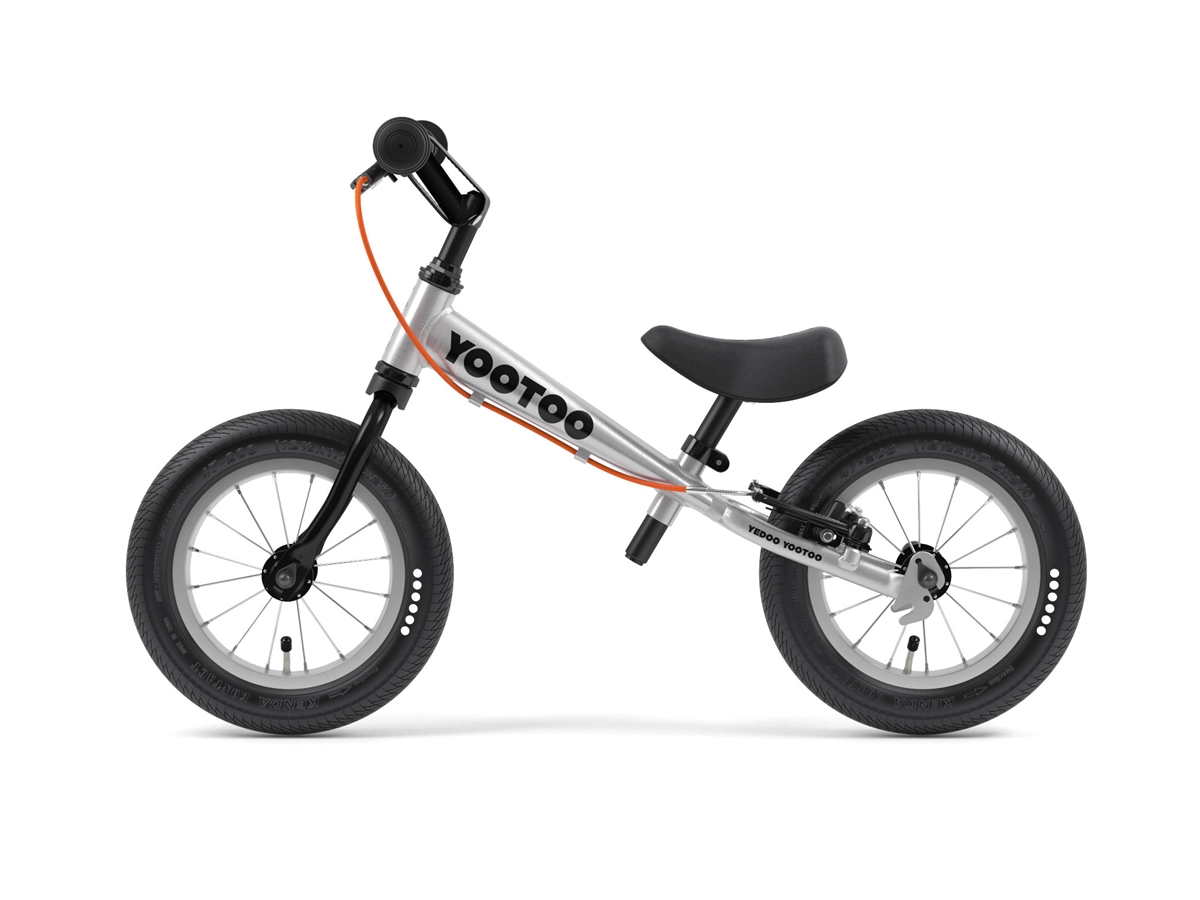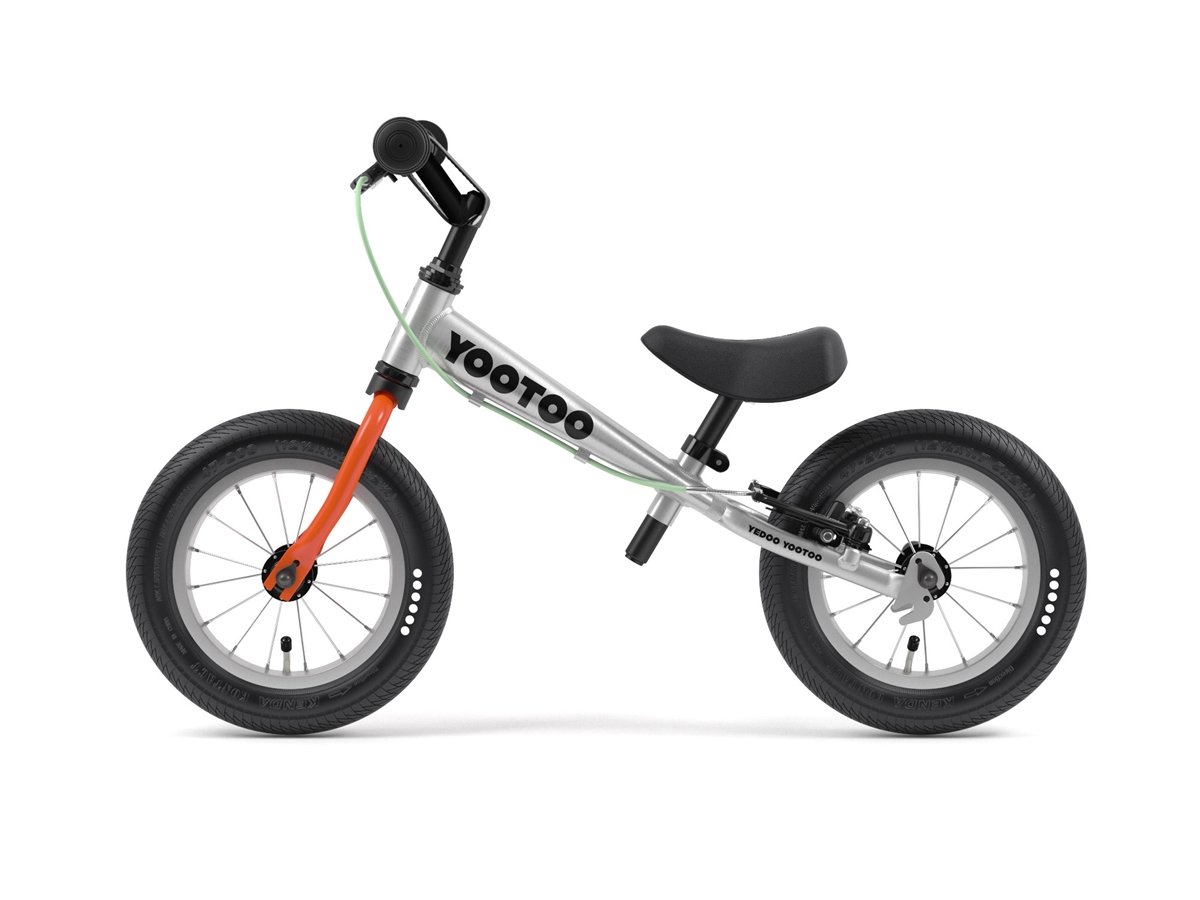 Recommended Retail Price:
159.90 EUR
Technical data
Max. 50 kg

Min. 85 cm

12"/12"

3,4 kg

1,5 +
Technical details

1,5+

13108

50 kg / 110 lb

85 cm / 34 in

3,4 kg / 7.5 lb

70 x 38 x 15,5 cm (27.6 x 15.0 x 6.1 in)

4,5 kg / 9,9 lb

Aluminium alloy

Hi-ten steel

Aluminium

Molded handles with wider endings, Yedoo

Yedoo ergonomic with increasing seat-post tilt

NECO bearing with steering limiters

TEKTRO alloy

1x mini "V" TEKTRO alloy

12" / 12"

HJC alloy

JOYTECH steel

80 / 80 mm // 3.2 / 3.2 in

Assess

No / No

KENDA inflatable with reflective print

2,5 bar / 2,5 bar

No

On the handlebar cover and tyres
Dimensions

83 cm / 32.7 in

51 - 56 cm / 20.1 - 22 in

36 cm / 14.2 in

29 - 43 cm / 11.4 - 16.9 in
Documents, standards and certificates

Manual_YooToo_TooToo_112.pdf

ČSN EN 71-1

ČSN EN 71-1

The regulation considers the safety of toys designated for children under the age of 14. In case with children´s balance bikes, besides other things, it verifies the correct functionality of brakes and handlebars, strength and safety of construction, it defines safe size of the wheels, the size of brake levers, etc. It examines if the product has unprotected sharp edges or dangerous protrusions. The regulation also specifies the information that must be provided to a user by the producer so that the possible risks originating from the product are minimized.

ČSN EN 71-3

ČSN EN 71-3

The regulation ČSN EN 71-3 considers the safety of toys designated for children under the age of 14. It focuses on the migration of elements – in other words, it is testing if dangerous elements such as antimony, arsenic, barium, cadmium, chromium, lead, mercury, selenium and esters of phtalate acid, so called phthalates, used as softeners in plastics production, do not enter the child´s body by direct contact with their skin, perspiration or saliva. The objects of investigation are primarily rim and frame paints, handles of handlebars, the surface of the seat and pedals, etc. The update of this norm from 2013 extends the number of observed elements and adjusts its limit values considering new scientific findings and technological development of toys in production and manufacture.

Declaration about conformity. This product complies with all relevant EU regulations.

Quality and Safety Certificate Balance Bikes

We don't just brag that our products have performance and quality built to last – we've proved it by extending the full warranty to 3 YEARS! More

Yedoo frames are protected by registered EU industrial designs. The Yedoo brand, along with the trade names of each model, are trademark protected.

Change of technical parameters reserved.
Oops details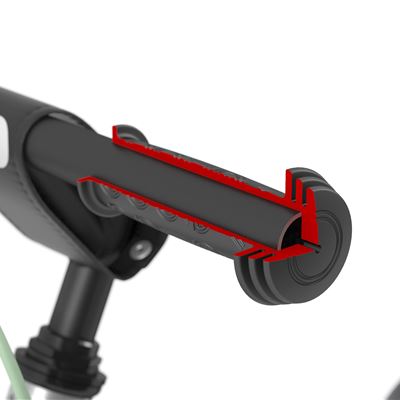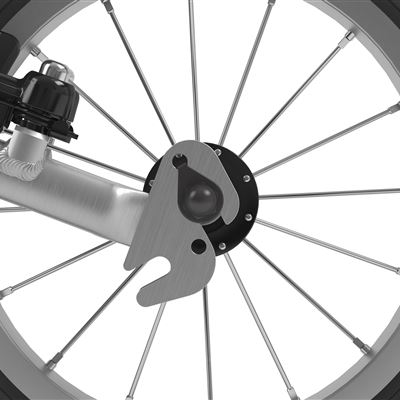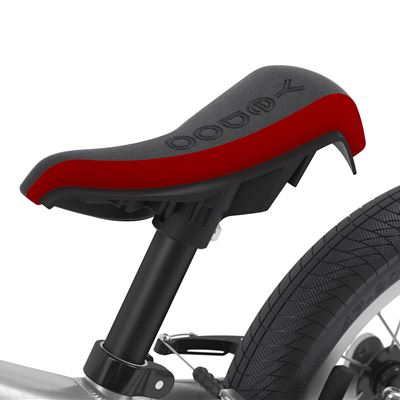 Technical and construction features
We designed the Yedoo Oops balance bikes to suit the smallest riders and we tested them on our own kids. You can thus rely on it that we have done everything to ensure riding is fun, comfortable, with the maximum possible safety. The balance bikes have a many well-thought-out technical features and construction solutions. Check out, which ones they are.
Explore