Yedoo Kids
Wzoom
New
A great buddy for any sort of adventure, secret ones or those where parents are also allowed. Wzoom will shorten the wait to children, who already need to be grown-ups so they can stay up till 9, eat pizza for breakfast and drive a bulldozer. Wzoom has grown up, and its appearance and speed put it on par with adult models. It has stayed light and easy to handle, and with the right accessories it's ready to go on a longer ride out of town. And truth be told, with the loading capacity of 100 kilograms, it can even be ridden by an adult who would happily go to bed at 9, eat pizza for breakfast and drive a bulldozer.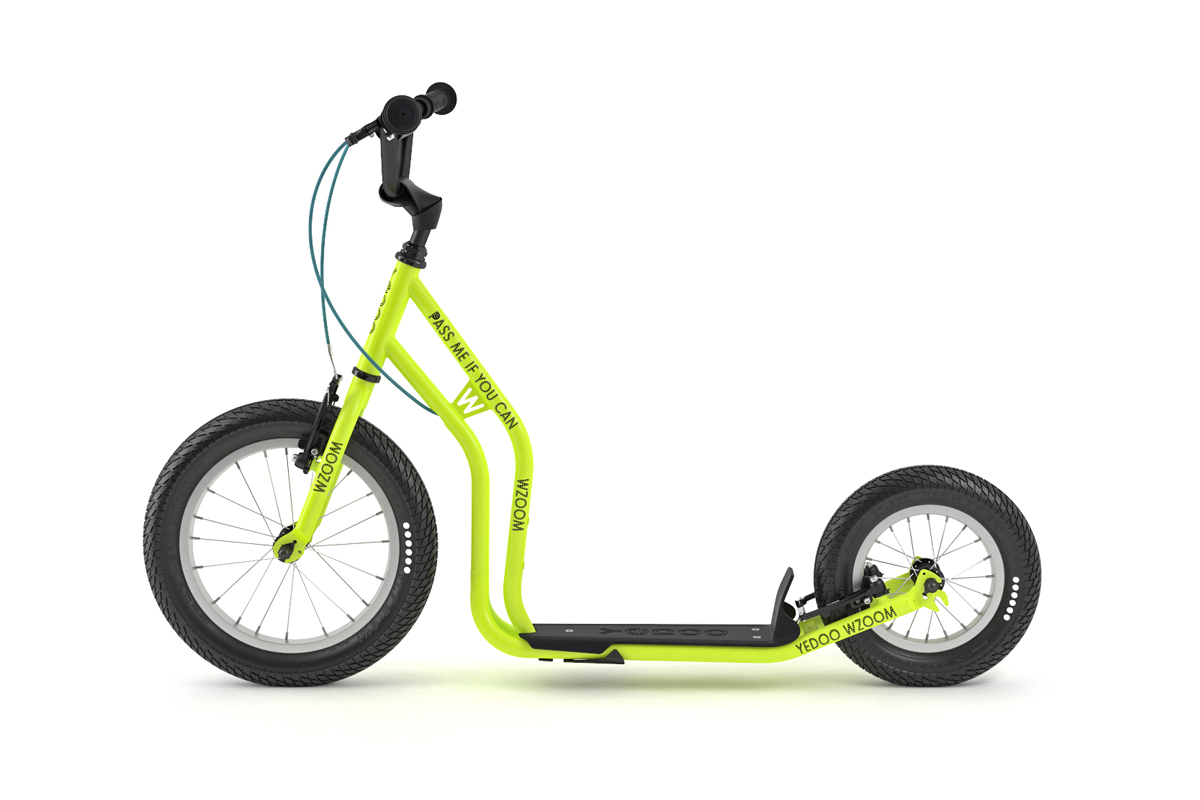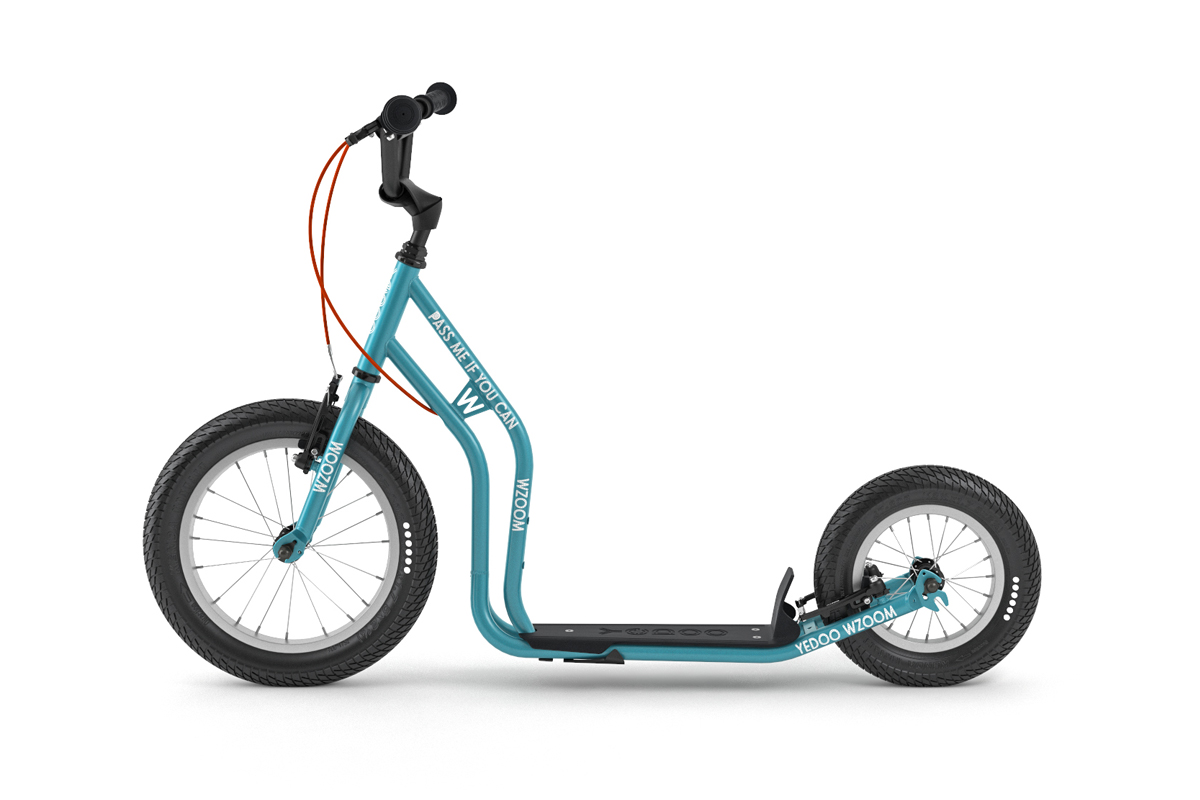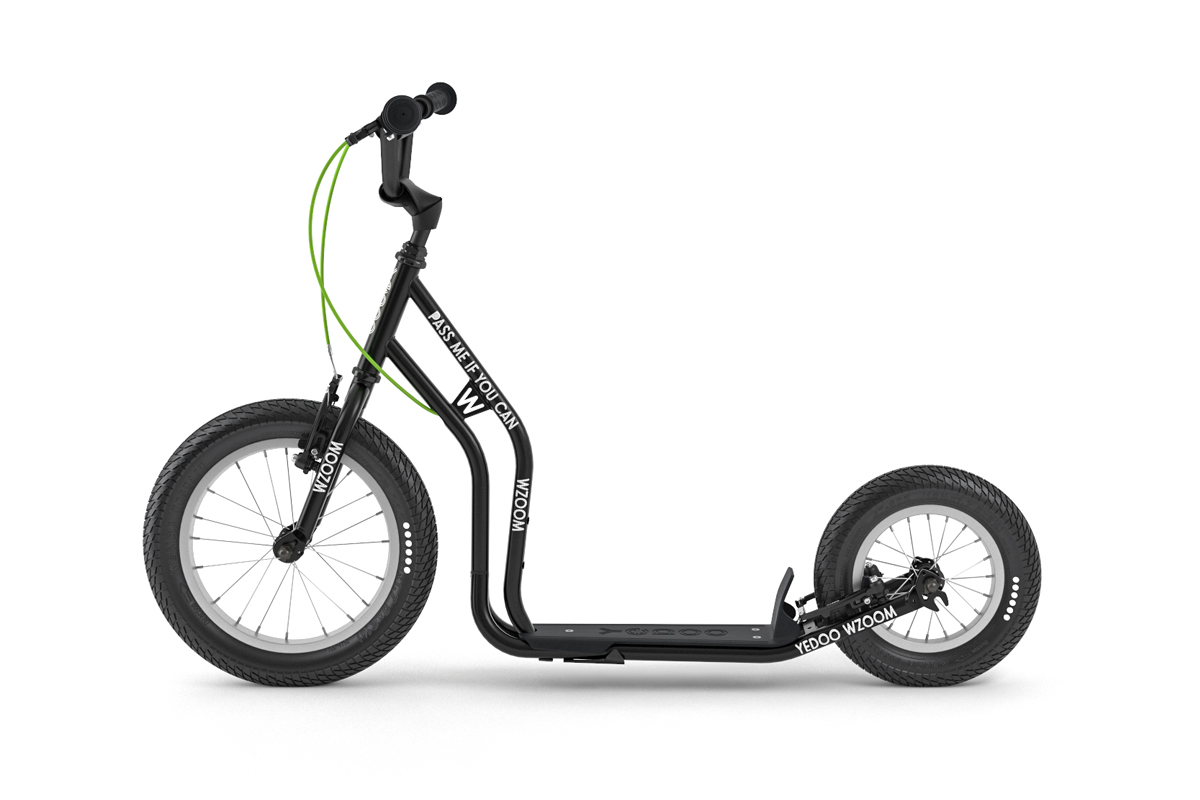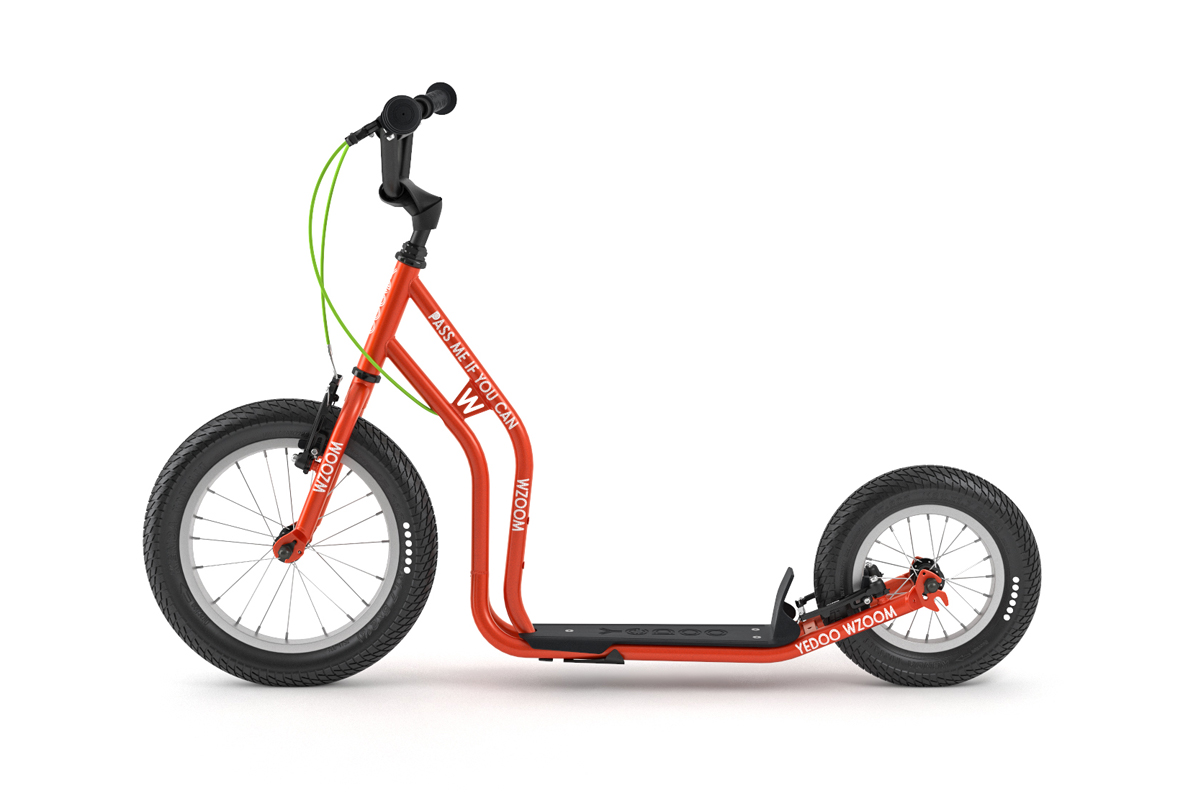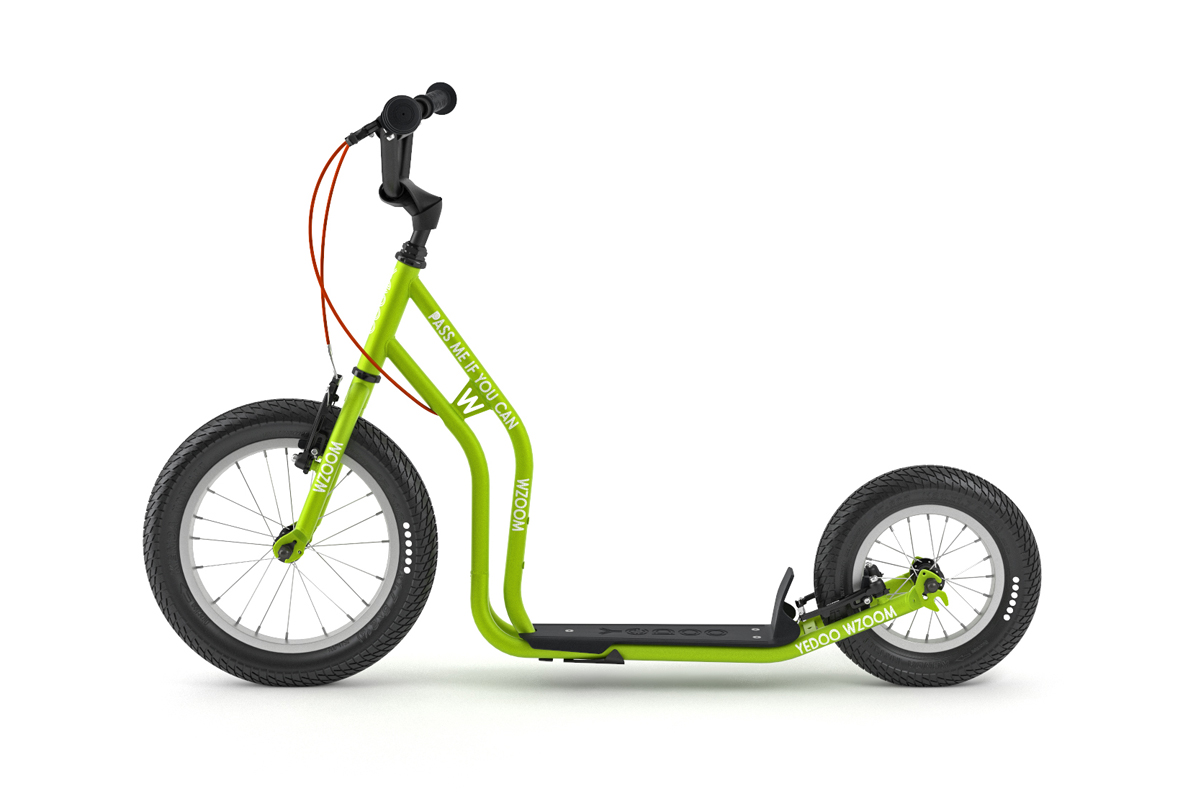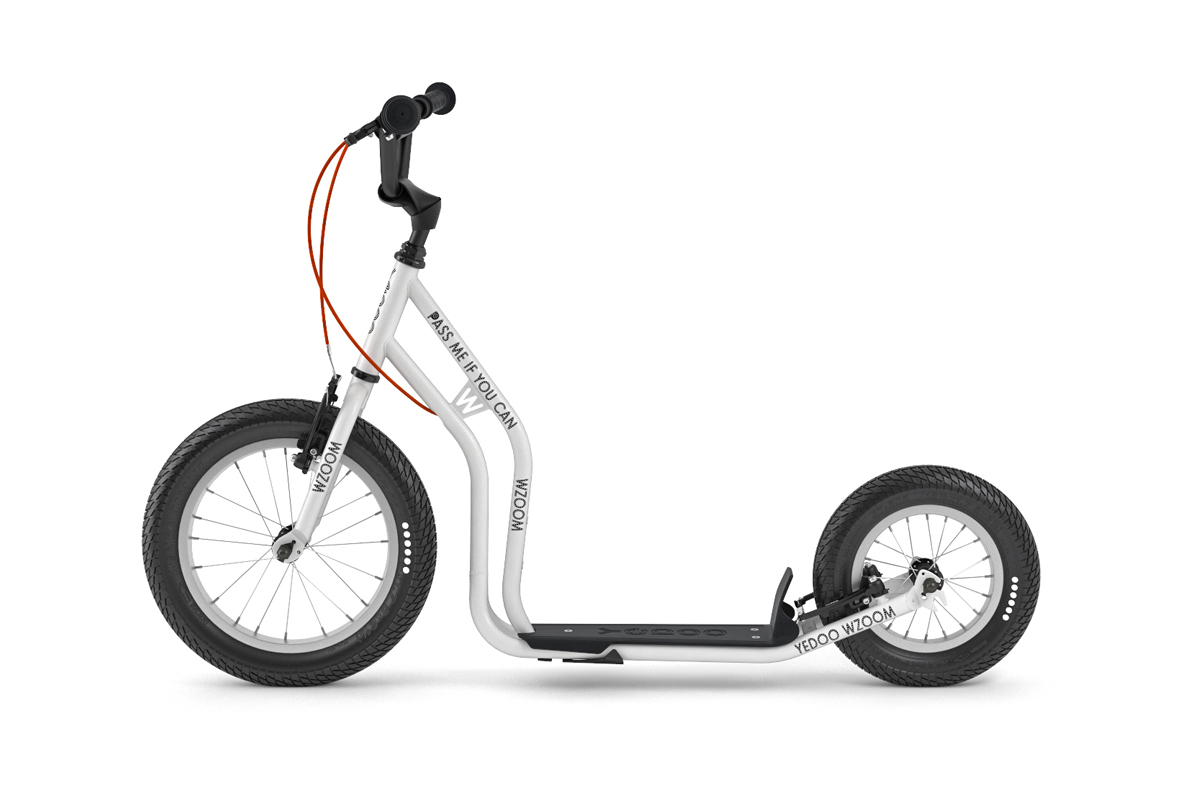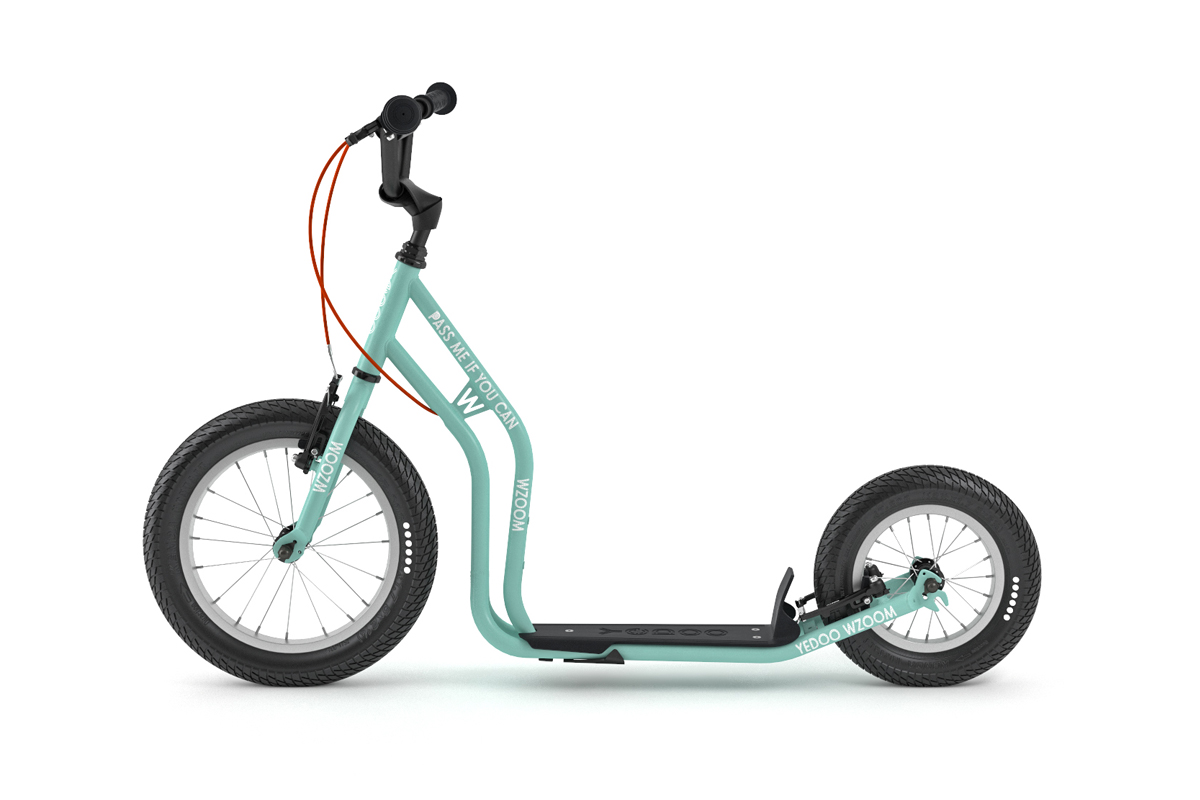 Recommended Retail Price:
179.90 EUR
Technical data
Max. 100 kg

Min. 120 cm

16"/12"

7,5 kg

6 +
Technical details

6+

12605 - Y30

100 kg / 220 lb

120 cm / 47 in

7,5 / 7,3 kg // 16.5 / 16.1 lb

90,5 x 14,5 x 54,5 cm (35.6 x 5.7 x 21.5 in)

9,2 kg / 20.3 in

YEDOO Hi-ten steel

YEDOO Hi-ten steel

YEDOO Hi-ten steel 22,2/25,4

YEDOO Hi-ten steel

Molded handles with wider endings, Yedoo

NECO steel 1" threaded

2x TEKTRO JL510-RS alloy

2x "V" TEKTRO alloy

16" / 12"

HJC alloy

JOYTECH steel

74 / 74 mm // 2.9 / 2.9 in

No / No

Conical

No / No

KENDA / INNOVA / 16x2,25 / 12x2,25

4,5 bar / 5,5 bar

1x

Yedoo central, integrated

On the handlebar cover and tyres (only applies to Kenda tyres)

Innovated model with two footboard height positions
Dimensions

123 cm / 48.4 in

34 cm / 13.4 in

81 - 90 cm / 31.9 - 35.4 in

56 cm / 22 in

4,2 / 5,8 cm // 1.7 / 2.3 in

7,3 / 8,9 cm // 2.9 / 3.5 in

50 cm / 19.7 in
Documents, standards and certificates

Manual_Yedoo_Wzoom_New.pdf

ČSN EN 14619

ČSN EN 14619

The regulation determines safety and functional requirements for wheel sport equipment particularly scooters aimed for users between 35kg and 100kg. The regulation examines riding properties, strength of construction, safety fixing components, shelf life and correct functionality of individual components such as brakes, bearings, rims, cases, pedals, etc. The regulation also introduces guidelines for preparation of user´s manuals, installation and treatment of these products.

Quality and Safety Certificate Kids

We don't just brag that our products have performance and quality built to last – we've proved it by extending the full warranty to 3 YEARS! More

Yedoo frames are protected by registered EU industrial designs. The Yedoo brand, along with the trade names of each model, are trademark protected.

Change of technical parameters reserved.
Kids in detail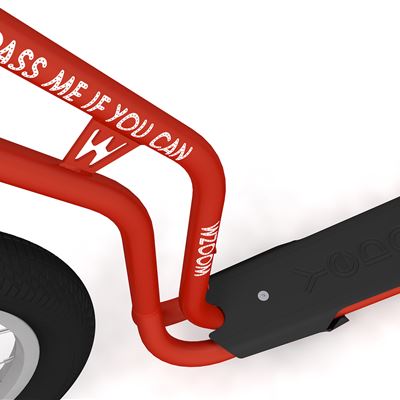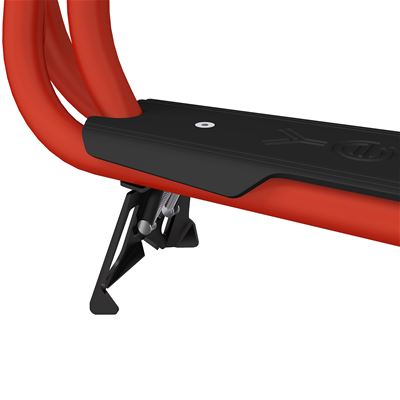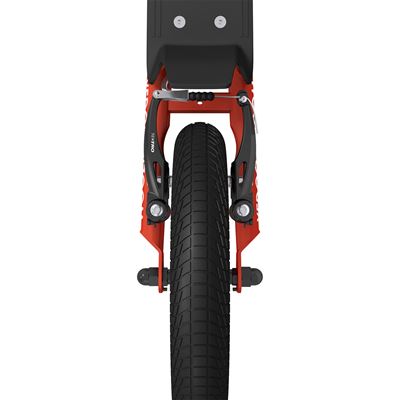 Technical and construction features
The joy of children has been at the heart of our endeavours since the beginning. We designed the Yedoo Kids scooters to suit the children and we adjusted every model to the given age category as much as possible. We played with every detail and put our many years of experience into unique well-thought-out construction and technical features. Which ones are they?
Explore
Accessories and related products