Yedoo tips for original Christmas presents
|

Vendula Kosíková

Are you looking for a present that will be truly original? Try a scooter. With a scooter, you will give the gift of joy of movement, a feeling of freedom, physical fitness and mental well-being. And many unforgettable experiences.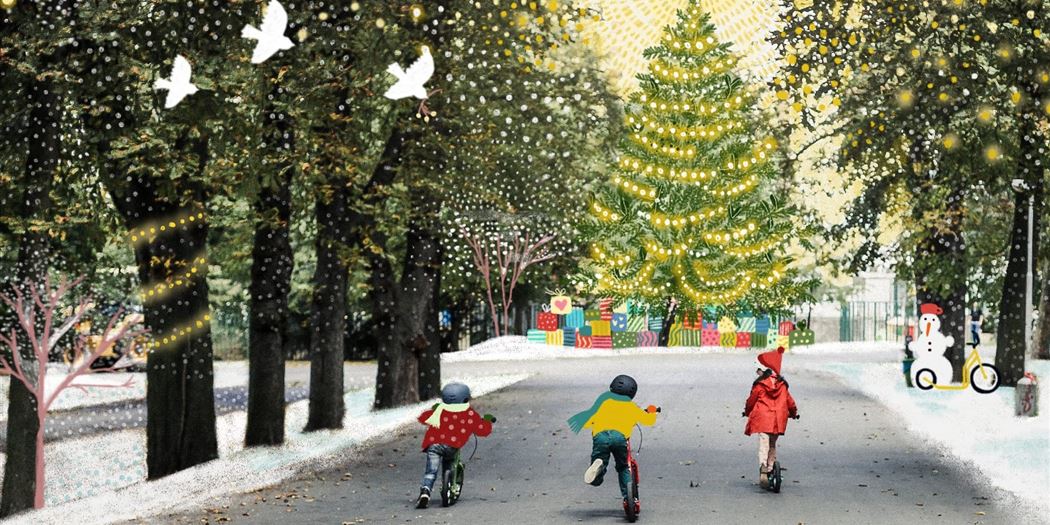 For sportsmen at heart
Do you have a man at home, who enjoys racing around racetracks, relaxes by breaking personal records and tops up his dopamine dose with fast riding?
His heart will surely be stirred by the ubercool Yedoo Wolfer RS racing model with its lightweight aluminium frame and super-fast 28-inch wheels.
The Wolfer RS scooter knows no speed or distance limits and is a specialist in achieving the impossible.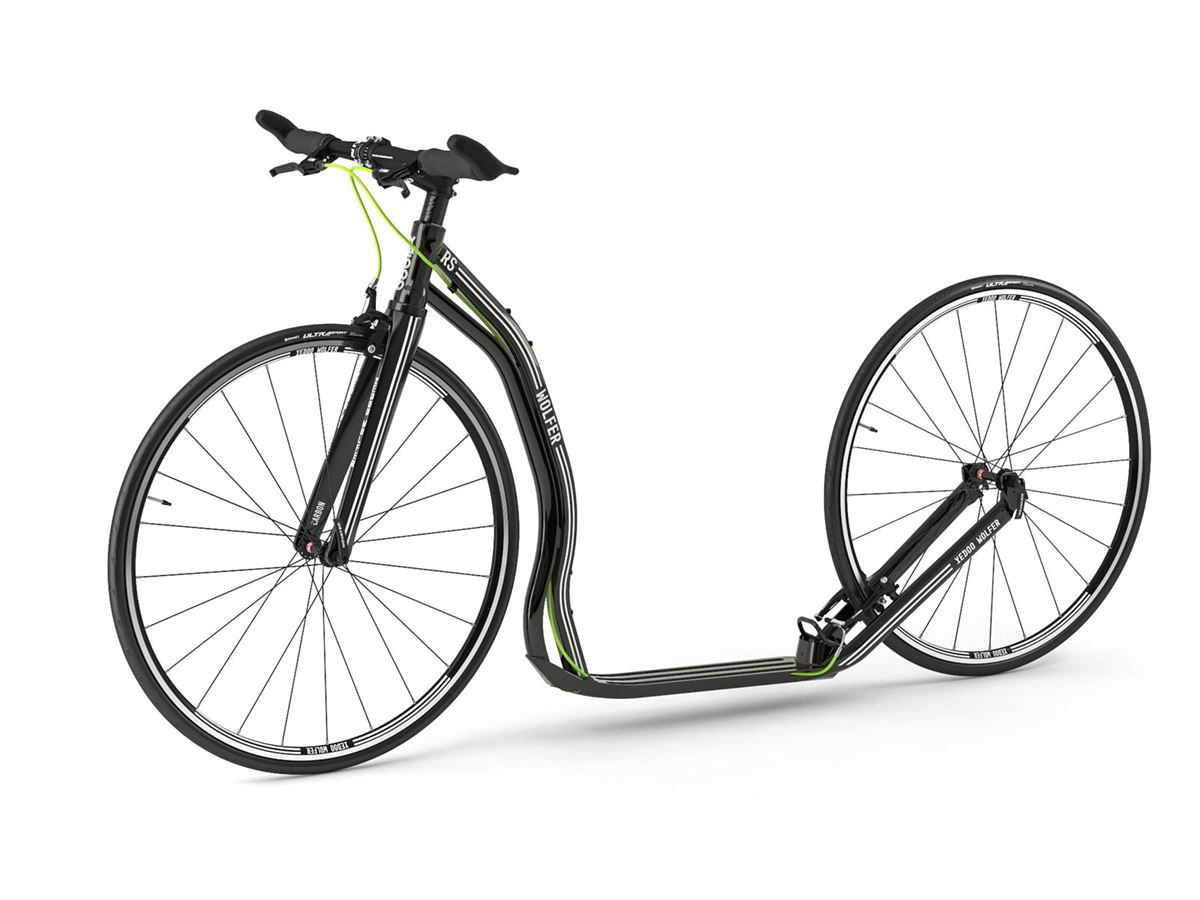 A more affordable alternative:
If this smasher is too pro or fancy for you, reach for the more size-efficient but equally great Yedoo Wolfer sport model with low footboard, top components and fast wheels – a 28-inch front one and a 20-inch rear one.
For independent travellers
Those who like to travel on their own and using their own propulsion will surely be charmed by the Yedoo Trexx trekking scooter, which will take them to the end of the world and beyond.
Its perfectly attuned aluminium frame, height-adjustable footboard and durable 26"/20" wheels will support riders on all kinds of adventures – in exotic countries, on weekends and in the everyday.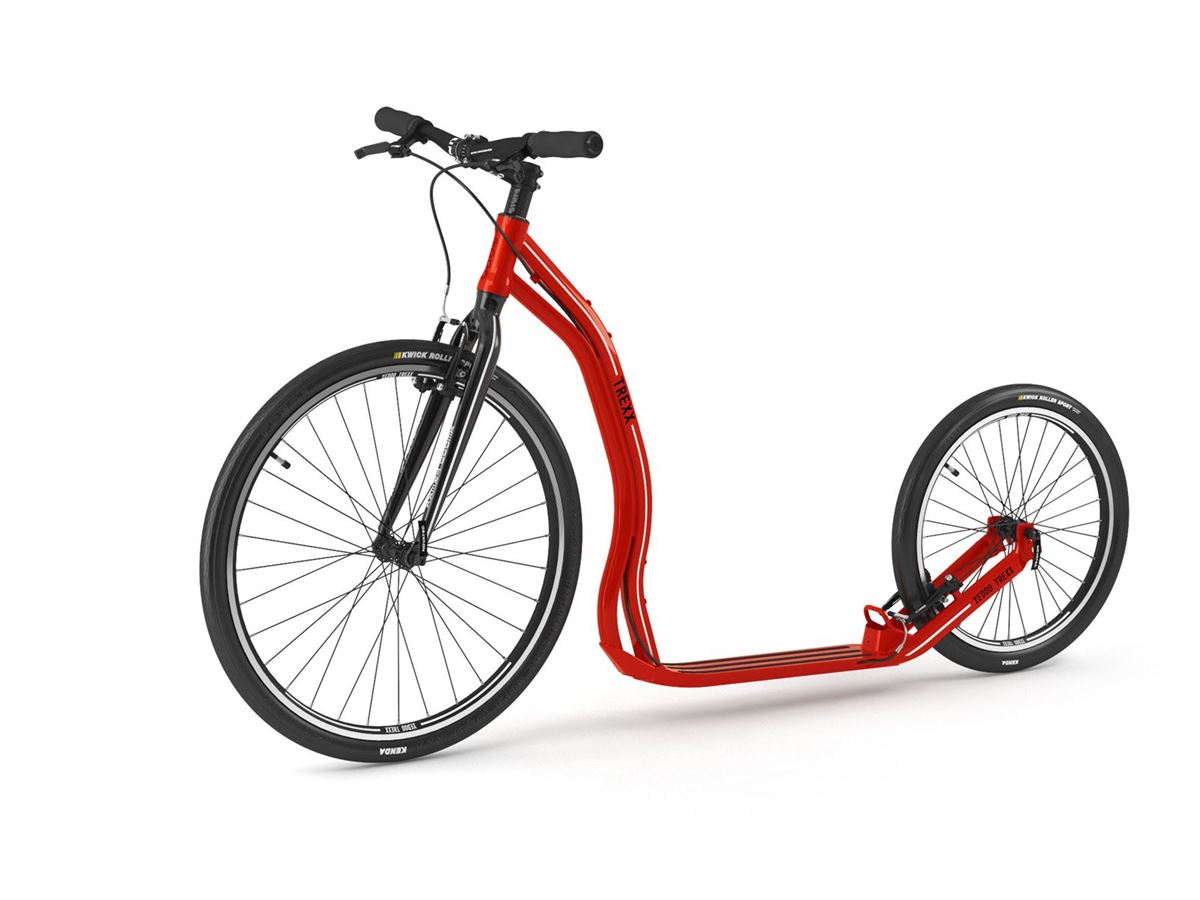 More affordable alternatives:
You can't go wrong with the excellent S2620 travel scooter, either. It has a lightweight steel frame with refined geometry and will provide the necessary sense of stability and comfort, especially in the open air.
For the most economical option, the Around the World 2620 is ideal for undemanding riders and for shorter or longer scooter trips.
For those who simply love movement
Physical exercise is a joy and a choice nowadays and also an effective way to get out of the routine of responsibilities, to fight stress, sedentary lifestyle, overweight and even back pain.
With the Yedoo Dragstr, which is destined for a sportier riding style due to its modern concept of same-size wheels, the receiver of the gift can give himself some delightful workout. It only takes a moment to get the endorphins flowing in their blood, their face beaming with a smile.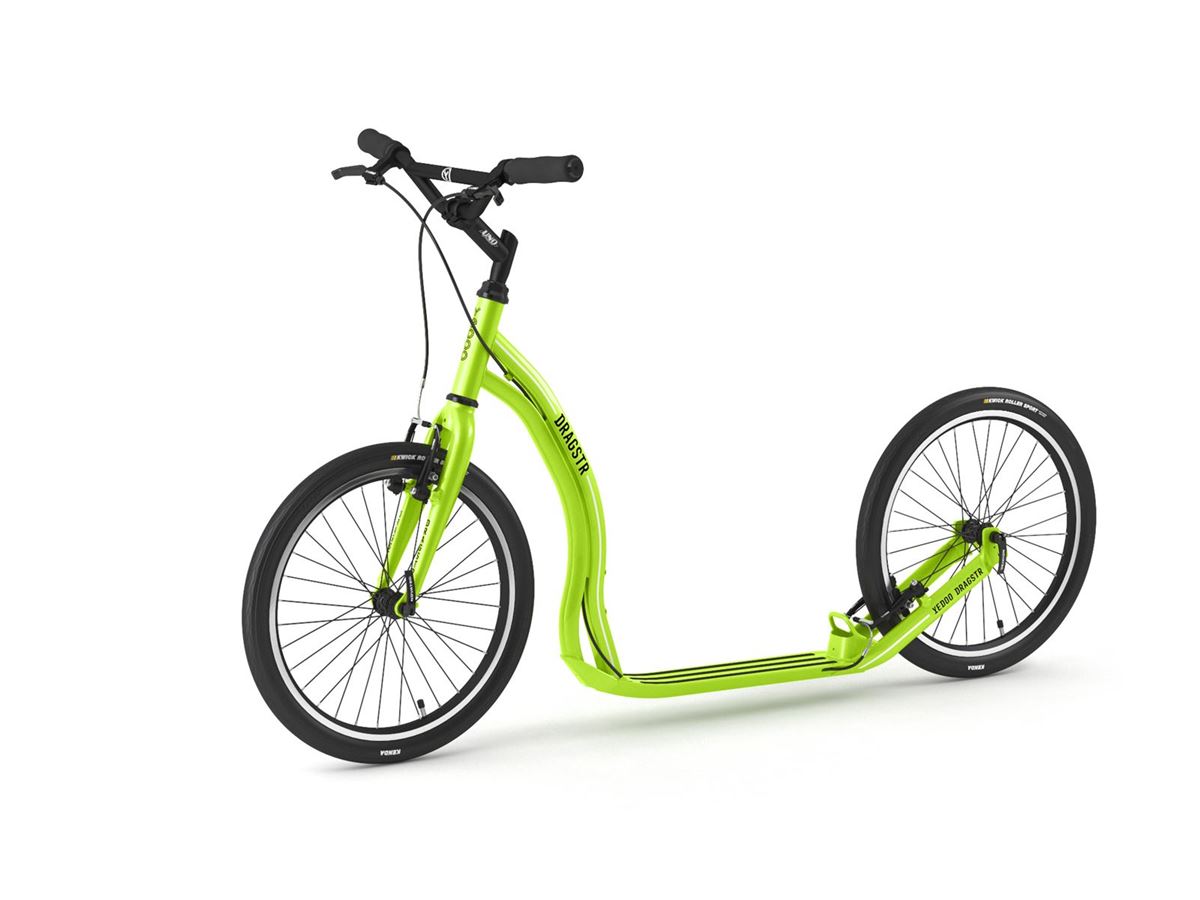 A more affordable alternative:
Another cool scooter that impresses people with its perfect combination of speed, riding comfort and unprecedented sense of stability is the Yedoo S2020. It boasts perfectly tuned geometry and a lightweight steel frame that absorbs vibrations well.
For café lovers
The Yedoo S1616 scooter is the best way to discover the most beautiful places in the city. It has perfect manoeuvrability, an original steel frame and two inflatable 16-inch wheels that will run over cobblestones with effortless elegance.
And because it is compact, you can take it with you everywhere. Walk for a while, ride for a while, discover a cosy café on the way home from work, stop by the market, a couple of galleries... Bet you already know who you'll give it to.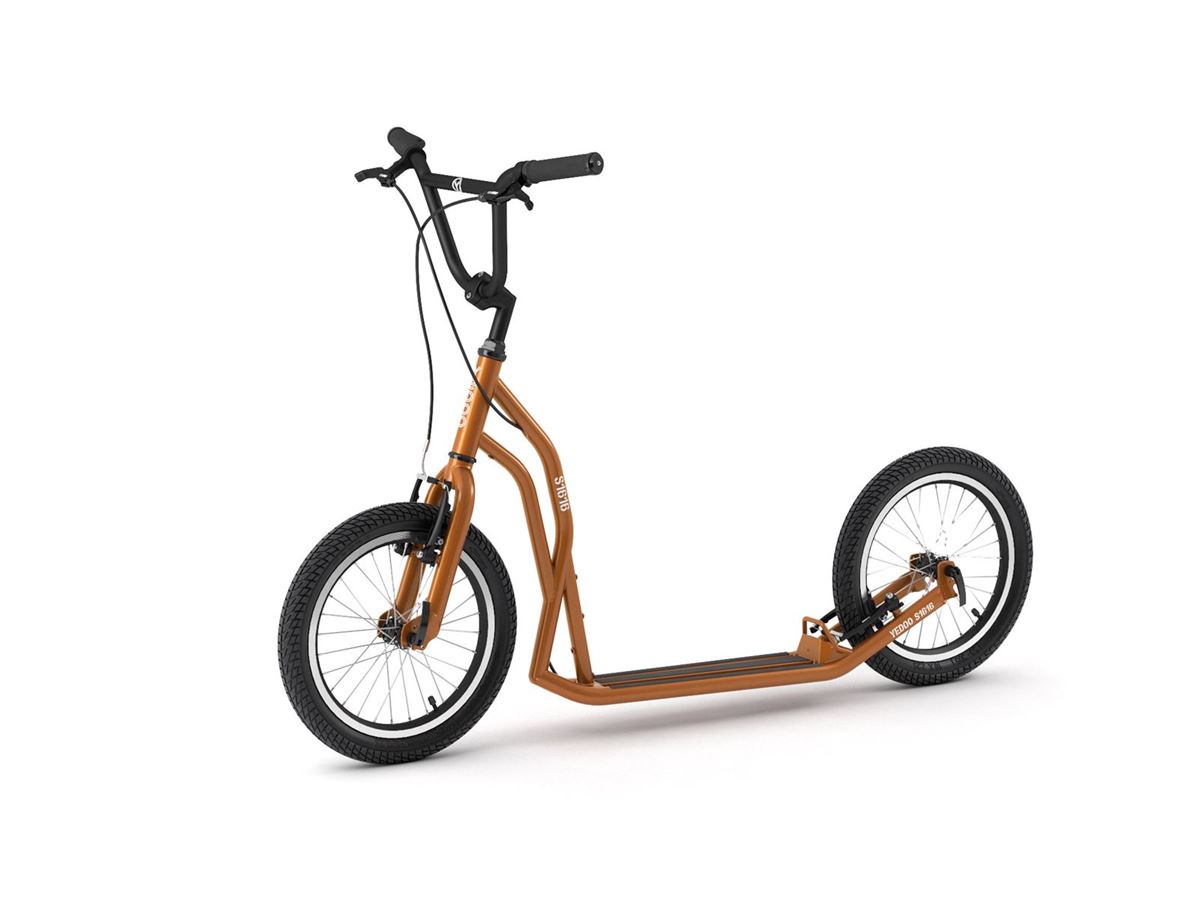 Equally great alternatives:
The lightest scooter for the city is the Yedoo Friday with an aluminium frame and 16-inch wheels.
An urban SUV, ideal for rougher riding around the outskirts, is the S2016 Disc scooter with disc brakes. 
A more affordable alternative:
A scooter from a special edition inspired by the world capitals – New York, London, Amsterdam or Tokyo – will also make an excellent Christmas gift? Which one do you prefer?  
Scooters for elder kids
How to be right on time not just at school? Have some fun or lose some weight, have a race or ride for date. Our wonderful colleague Pepa Šafránek has come up with rhymes that you can find in the form of an advent calendar on our Facebook page. Check it out. Seriously, though.
A scooter that makes the journey to school, training and the playground quicker for older kids, fits in the locker and on the balcony, with design that won't offend even young fashion experts – that is the agile model Yedoo City. It has a sturdy, almost indestructible frame and aluminium components that ensure the overall lightness.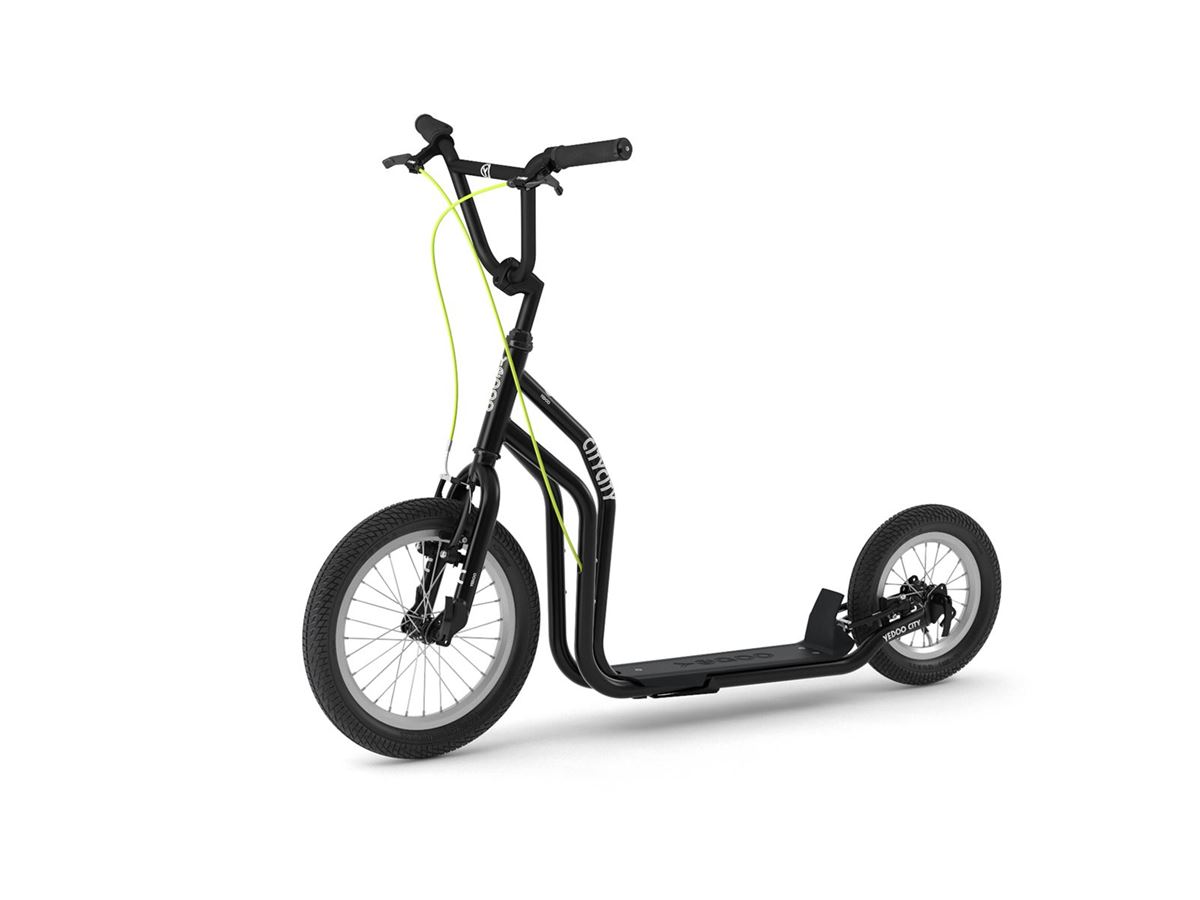 Equally great alternatives:
Teenagers might also like the agile S1616 city scooter, or the more affordable Yedoo Three model with standard equipment, which is ideal for entering the world of scootering. 
For school kids
To make a scooter easy for children to ride, it should have: a lower footrest, the lightest possible frame, narrower hubs and inflatable wheels. All these parameters are met by the Yedoo Wzoom scooter, which is designed for children from the age of 6 years or 120 cm.
Wzoom is available in many colours and also with special mischievous Emoji design that will look best under the Christmas tree.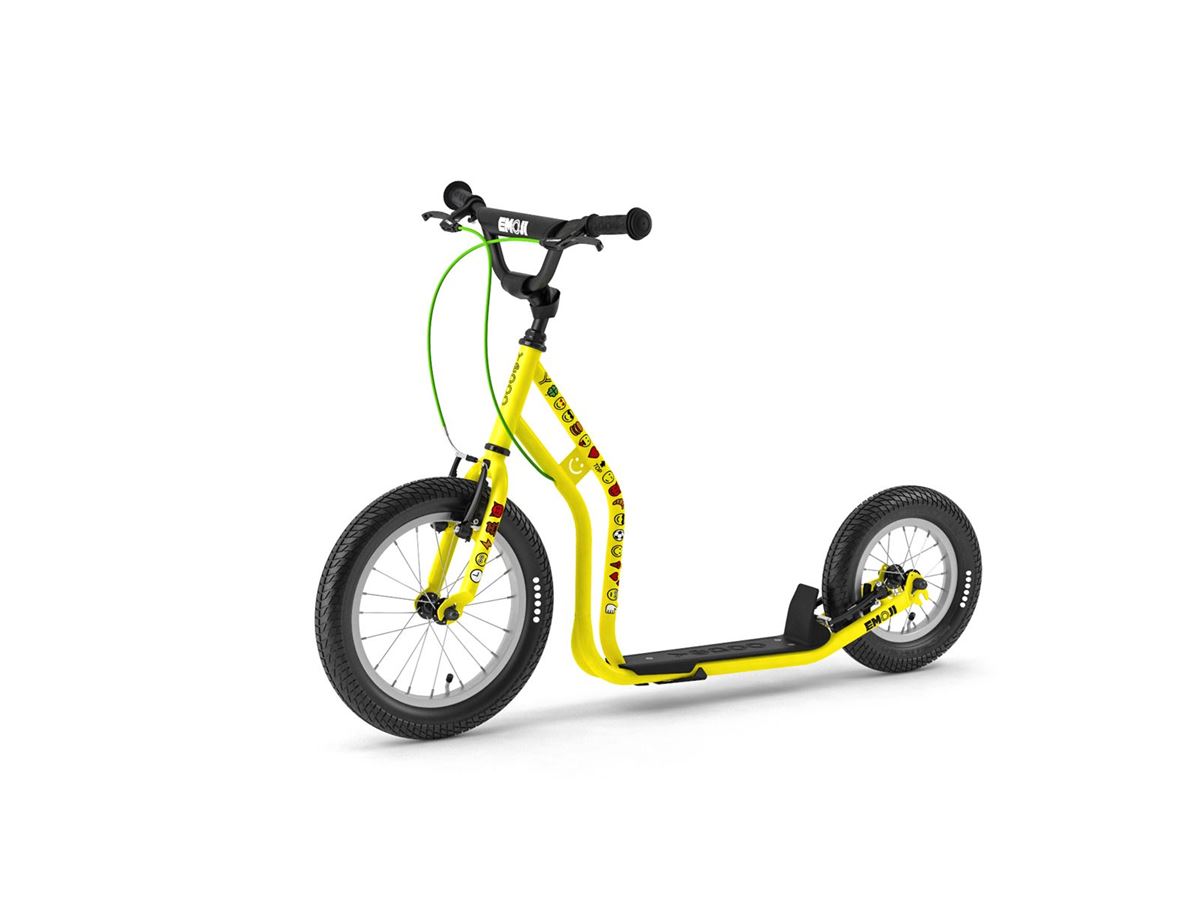 More affordable alternatives:
Children can also have fun with a scooter that has basic equipment. Try for example the Yedoo Two model from the Numbers line.
For pre-schoolers
The lightest and smallest Yedoo scooter designed specifically for pre-schoolers is called Mau.
With a wide range of safety features (anti-slip footboard, handlebar with reinforced ends, reflective elements on the tyres and the frame...), it is ideal for the first independent rides and the beginning of a beautiful friendship with movement.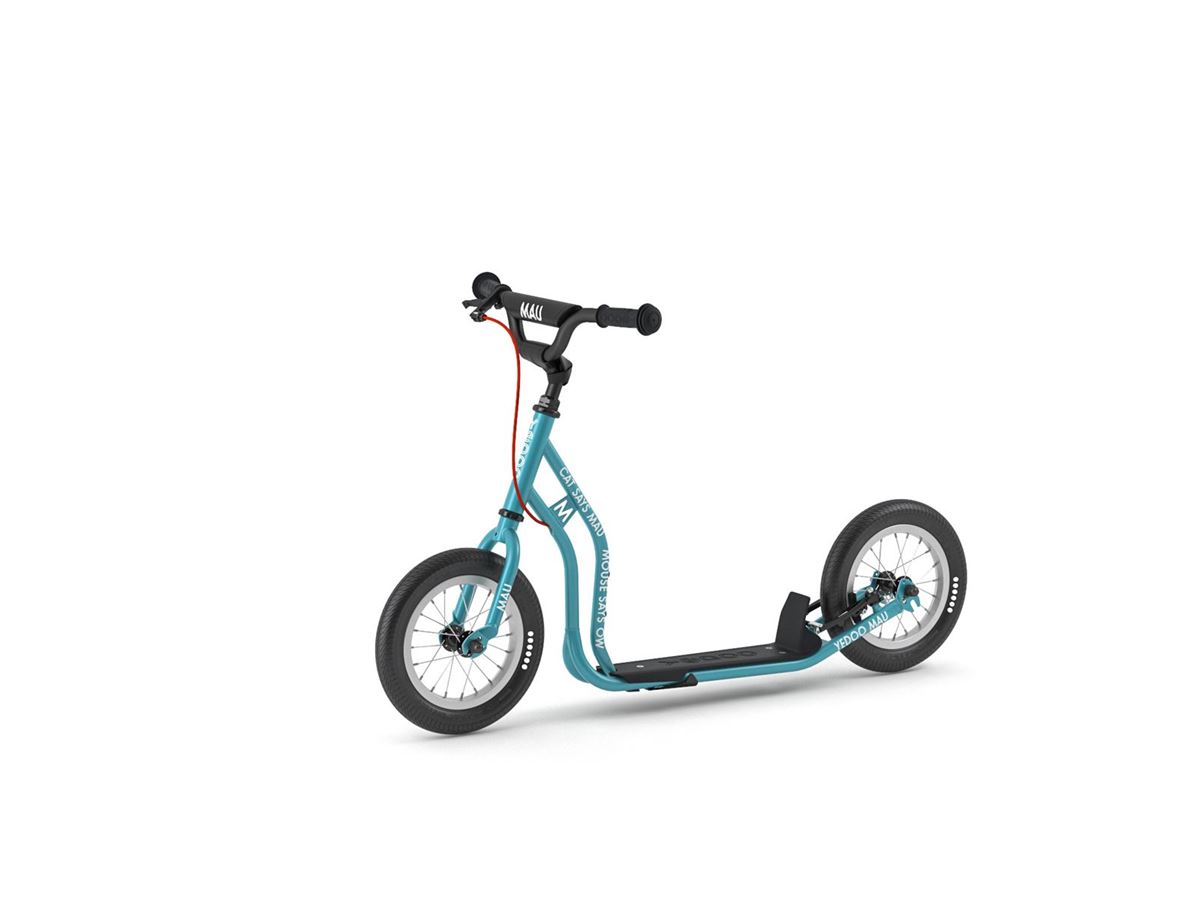 A more affordable alternative:
The Yedoo One will also make your child's eyes shine. But because it is a little bigger than the Mau, we recommend it for children from the age of 5 years. 
For the very youngest riders
For the smallest children (and their mechanics), we have incredibly light, manoeuvrable, easy to handle and yet extremely safe balance bikes.
The most popular model ever is the Yedoo TooToo, with stoppers against oversteer, an anatomical saddle, reinforced handlebar, reliable brakes and the largest selection of sophisticated colours. 
It is also available in a special 112 edition, which we designed for little heroes to save lives, put out fires and chase bad guys, also with playful Emoji design.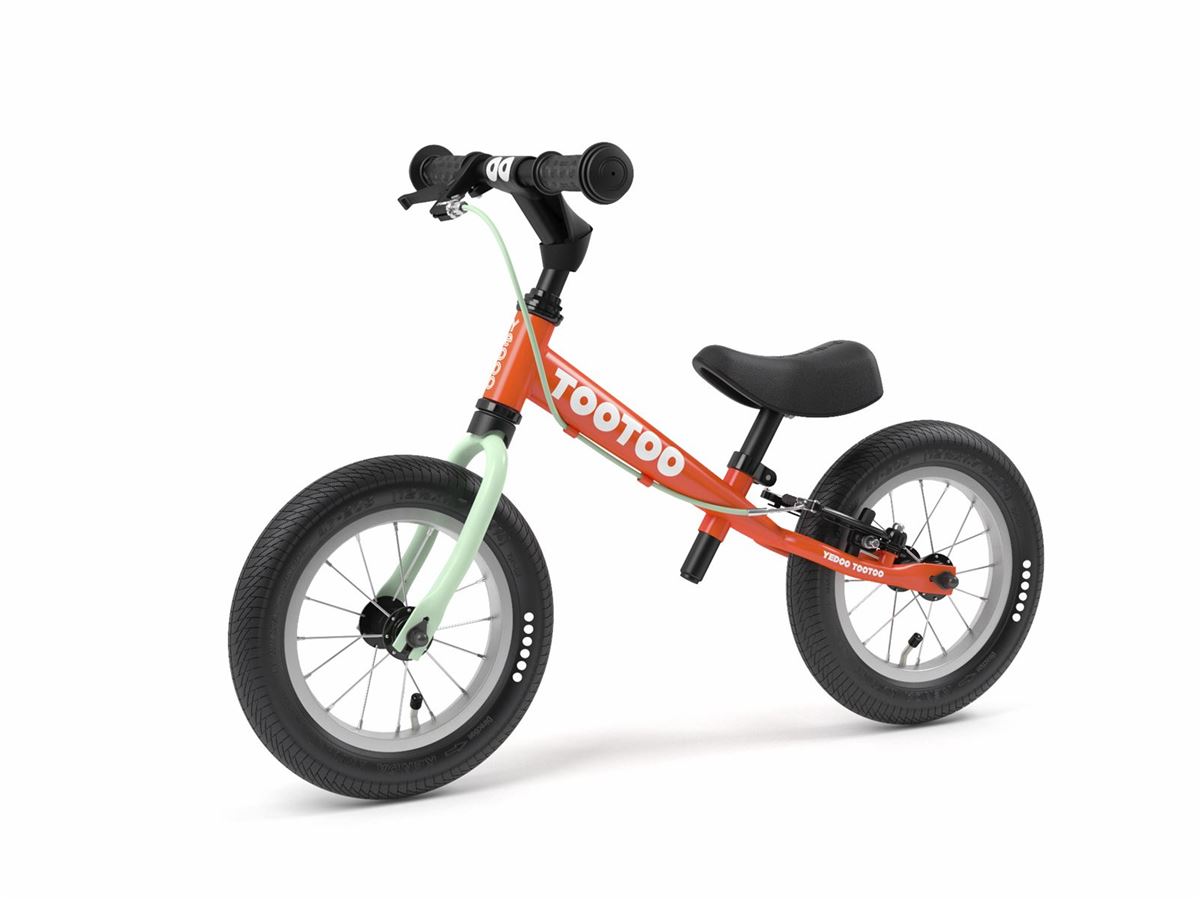 A more exclusive alternative
But if you're looking for a "Ferrari" amongst balance bikes, then you should know that the Yedoo YooToo is it, with its lightweight aluminium frame and a dual-position rear fork.
The fork significantly increases the range of saddle height adjustment so that children can ride the YooToo from the age of 1.5 years until they are big enough for a scooter or children's bike. That's worth the investment, don't you think? 
A more affordable alternative:
The OneToo balance bike with standard equipment can also help manage balance and provide a rich supply of stimuli for growing brains.
Selection guide
Still stuck? Check out our selection guide.
We wish you a relaxing Advent and happy Christmas.