How to Ignite Enthusiasm for Movement in Children? With a Running Bike
Lack of physical exercise troubles not only adults but even children. Reports from England say that due to the modern way of life almost half of the children under six years of age cannot ride a bike. Older kids don´t have much time left for movement. According to the American initiative Let's Move, they spend full 7.5 hours a day in activities related to entertainment media (computers, smart phones and TV).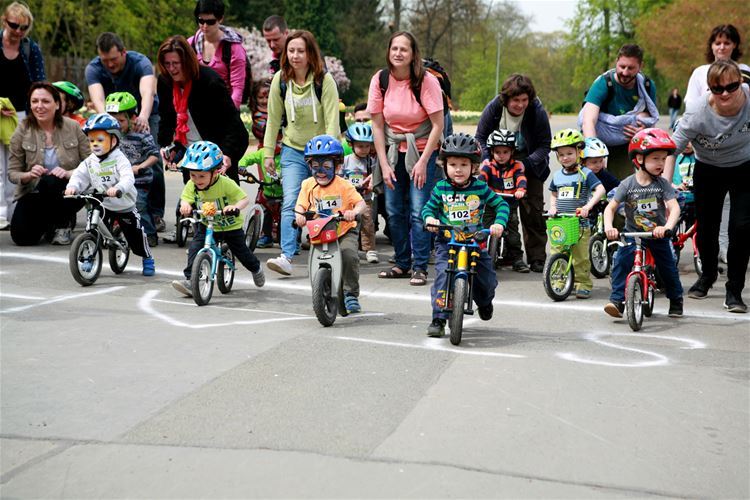 Physical activity is a prerequisite for their health, experts recommending at least an hour of intense movement daily. To awake in children love for movement which becomes a natural part of their lives, however, appears to be the most difficult task of contemporary parenting.
Running Bike - Simply Ingenious Invention
With a running bike will your kids have lots of fun and effortlessly conquer even greater distances. Without noticing, they will learn to keep balance and orientate themselves in space, strengthen their muscles and develop gross motor skills. All this in a funny way and without inducement. The skills which they learn in this way will make the transition to a bike easy
Do not lose heart and know that the examples stretch and enjoyable experiences are the best motivation. Additionally, help is never far away. To ignite passion for physical exercise in the open air, is what we try to do in Yedoo, too. We produce kids running bikes which are fun to ride. We also see to their safety, comfort and good looks. Our latest technical and ergonomic innovations have improved these qualities even more. For those of you who are interested in buying a running bike, we provide an overview of the most important ones:
Low Weight
Children need machines which they can lift, carry or push uphill by themselves. Therefore, we have removed each excessive gram at the metal models. We have also expanded the running bike collection to include the model Yedoo Too Too Alu with aluminum frame and weight of just 3.4 kg, surpassing even some plastic running bikes with its low weight. Low weight is appreciated also by moms who often carry machines for their children.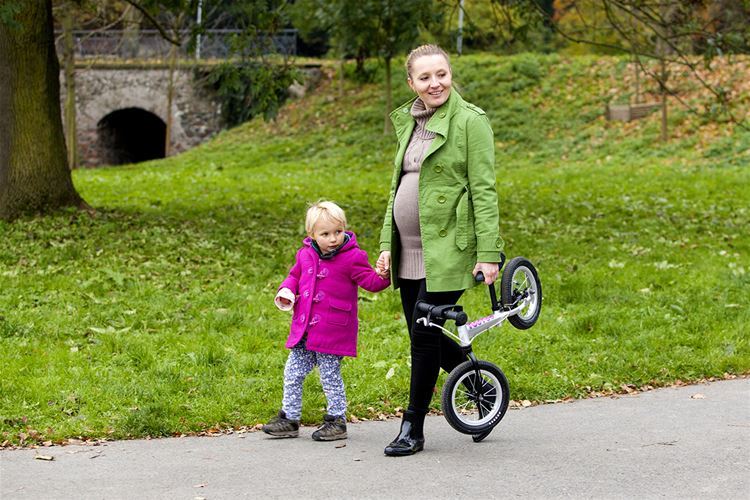 Infinite Adjustment of Seat Height
Running bikes can be used by children from 18 months. So that they last them a long time, we have extended height adjustment of the saddle and placed the seatpost at an angle at which the space between the seat and handlebars increases with the seat height.
Dual Rear Fork
Saddle height adjustment range of model Yedoo Too Too Alu is still increased by 2 cm by double rear fork. The total range in this model is from 29 to 43 cm.
Steering Limiter
This safety feature can prevent many tumbles, especially at the beginning, before children learn that when looking back they have to keep their hands in the driving direction. We equipped the series Yedoo Too Too with stops against turning the handlebars. (Fifty Yedoo models as A / B and Yedoo Čtyřlístek lack this feature).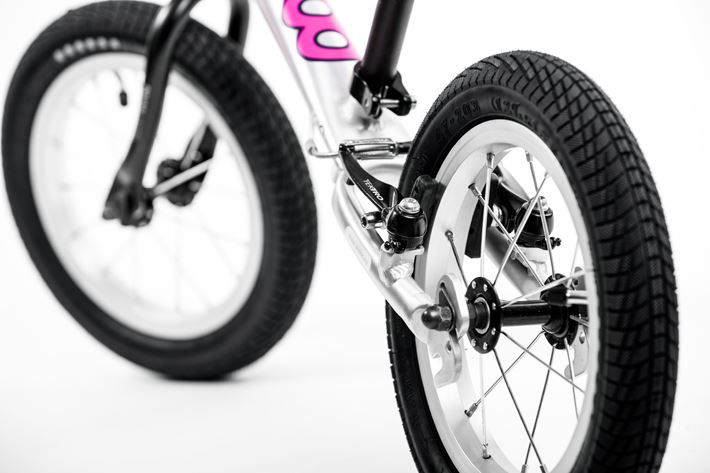 Quality Brake With Junior Lever
With increasing age and acquired experience the speed at which children ride increases as well. Already four-years old "racers" reach such speeds that they can´t do without a reliable braking system. Therefore, we have equipped all running bikes (except for the basic model of the collection Yedoo Basic Fifty A) with quality V-brakes with junior lever, its distance from the handlebar being also able to be easily adjusted.
In the U.K. they found out that due to the modern way of life almost half of the children under six years of age cannot ride a bike. Our business partner, who prepared a special program for kindergartens, is coming to help the physical literacy of English children with running bikes Yedoo starring in the main role. Even local police force is helping to get kids into seats in Derbishire. Photo
Safety Stem Cover and Reflective Elements
Protective stem cover protects children in the event of impact. Some models safety (Too Too II and Too Too Alu) is increased also by reflective elements on tires.
Ergonomic Seat
Anatomically shaped seat is also important for a comfortable ride. We designed it in such a way that it is pleasant and does not hinder legs movement.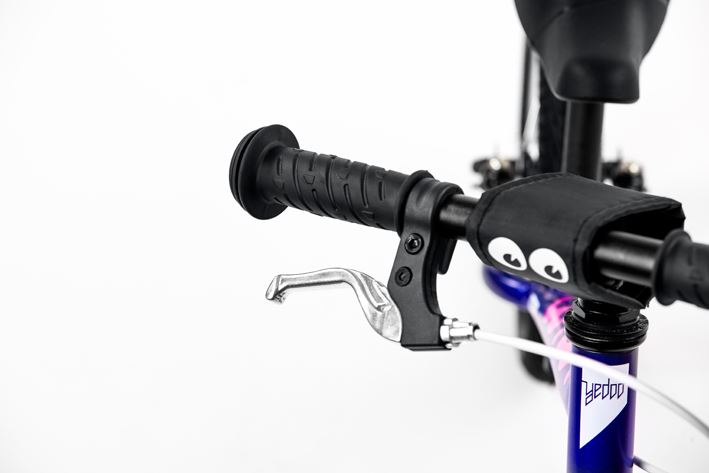 Hand grips with wider endings
New handles are ergonomically shaped, too, they are longer and soft to hold. Moreover, for greater safety the grips ends are wider and reinforced to protect the child´s little hands against injuries in cases of getting too close to a wall with his/her handlebar. Reinforcement also increases hand grips service life.
Quality components
For long life and trouble-free operation we fitted higher quality bearings to Too Too series running bikes and new tires that guarantee perfect handling characteristics to 12-inch wheels. Better accessibility of valves is provided by their slight lateral buckling.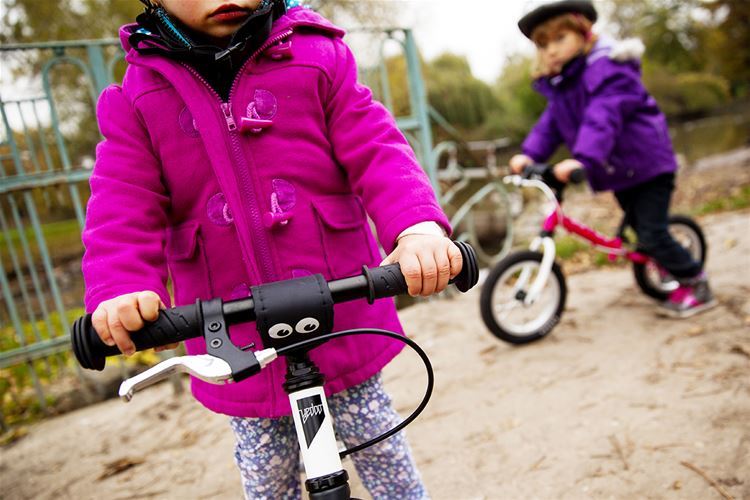 You can effortlessly compare technical characteristics of the offered models on our website, just click here and mark the running bikes, which you are interested in.