10 Reasons To Buy A Scooter
|

Vendula Kosíková

Do you need to get more physical exercise and think of a new activity which would bring joy and a fresh impulse into your life? Try me – a Yedoo scooter! With me you can prolong your childhood and enjoy an effort free ride or I can give you a hand with an intensive training and shaping your body. I´ll ride you through a city, take you to the countryside or to a big holiday adventure.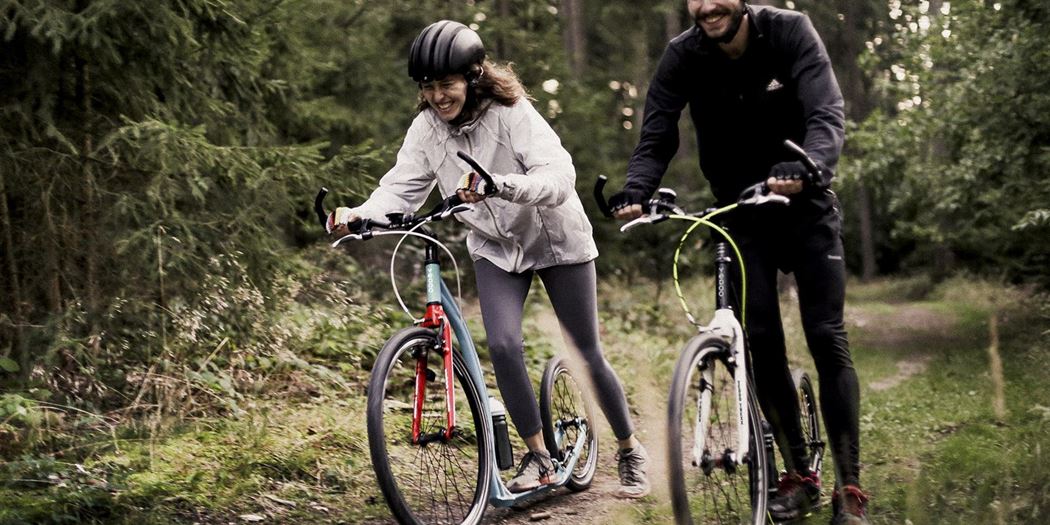 Anyone Can Learn How to Ride Me
Pushing off is easy, everyone will quickly learn how to ride me. You can easily jump off and walk me if need be. Just don´t mistake me for a bike, please, and in the beginning don´t hold my handlebar with one hand only. We´ll have to tune to each other first. If you like to adjust your flying hair, better stop ;-). 
I´ll Move All Parts of Your Body
With me not only your lower and upper limb muscles, but also abdominal and back muscles will have to be involved. I´ll move all parts of your body and that´s why you don't have to worry to get cold when riding me in cool days.
I Am a Remedy That Relieves Back and Joints Pain
I know how to perfectly stretch and relax your back muscles. Physiotherapists recommend me as additional physiotherapy exercise as well as prevention of neck and hip bones pain. Moreover, I don´t cause joints damage.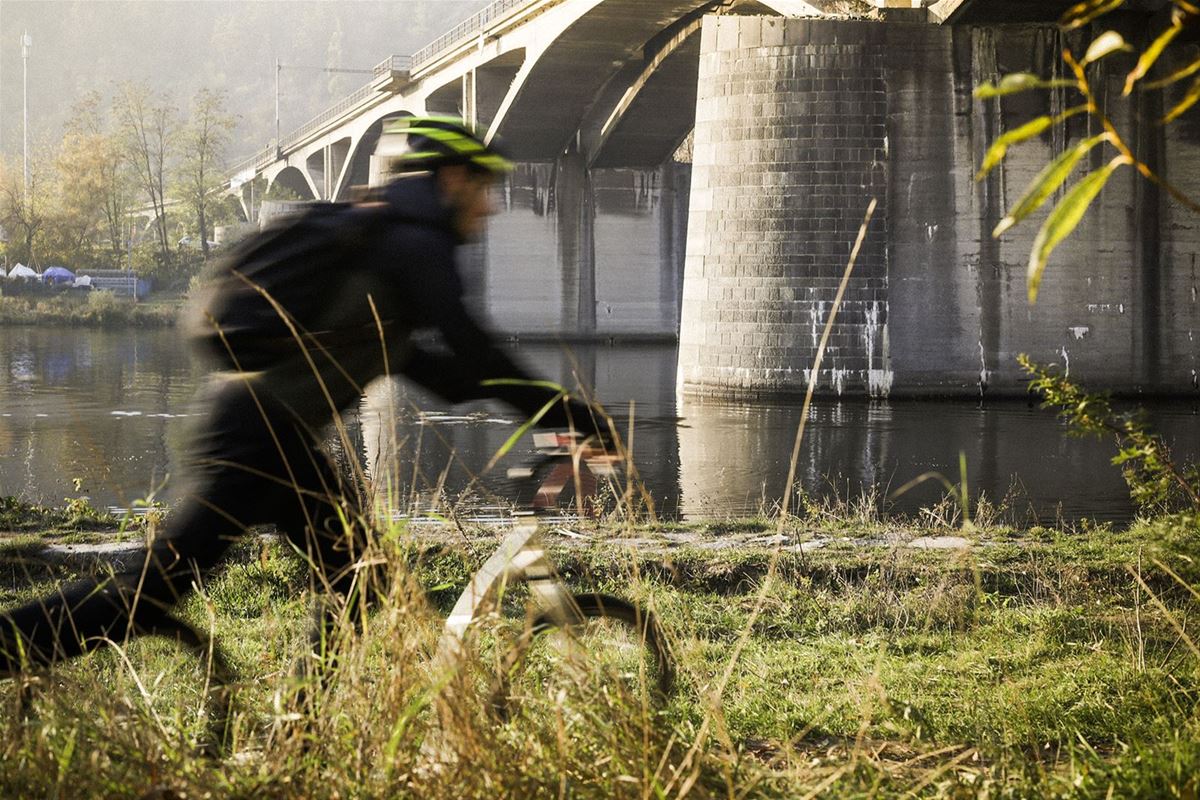 I Am One of Effective Weight Loss Tips
With me you burn up to 30% more energy than when cycling and easily shape the problematic parts of your body – thighs, buttocks, hips, belly and waist. The time spent together is as energetically demanding as aerobic or fast running. Moreover, I am more fun! Just don't forget to change feet regularly.
I Am an Ideal Means of Urban Transport
You can hardly find a better mode of transport in an overcrowded city full of various obstructions. Together we can ride shorter distances faster than on a bike or on foot and reach our destination in a shorter period of time than if you went by the urban public transport sometimes. Due to the fact that I´ve got no pedals and due to my smaller size and lighter weight, I am easier to handle and more storable than a bicycle, for example. I have a tacit agreement with many bus and tram drivers, they pretend not to see me so we can usually travel with them without any problems.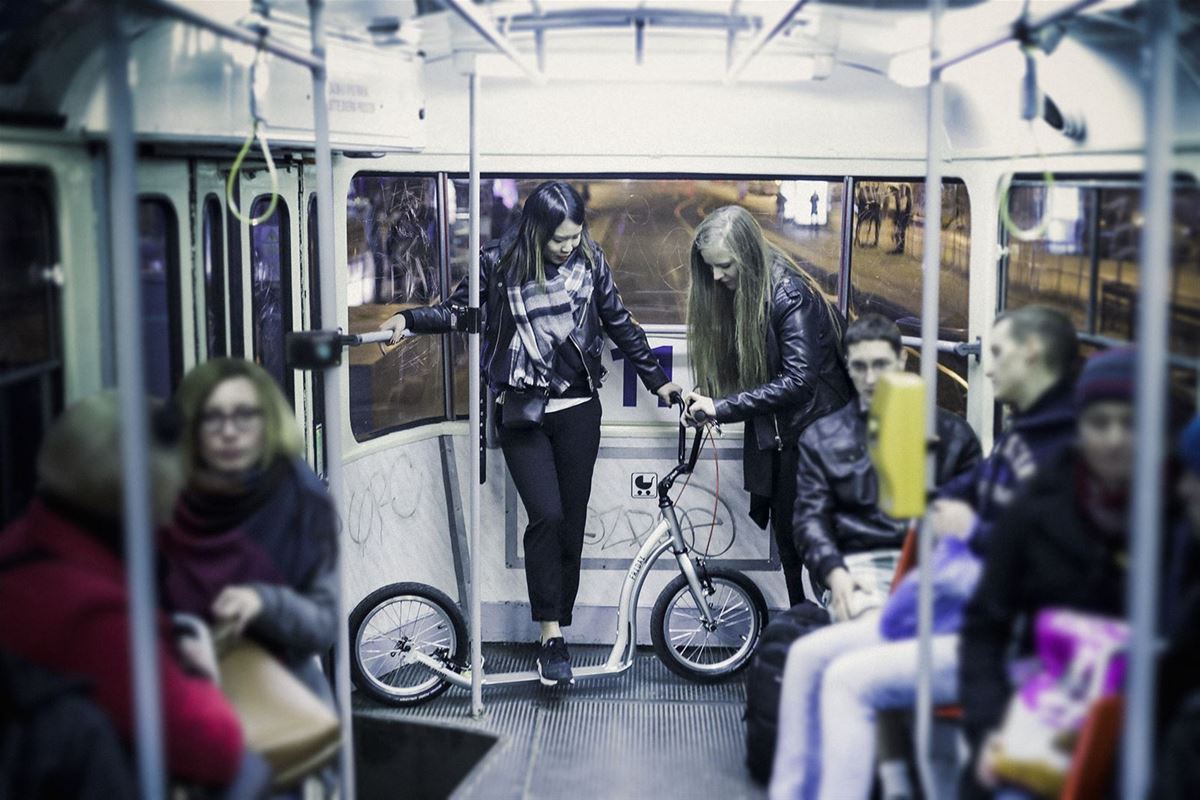 I Am Perfectly Elegant
There is no need to worry about losing any of your style or elegance with me. In fact, it is quite the reverse, since I may be considered a stylish accessory. Women and girls may ride me wearing a dress or skirt, while male riders do not have to worry about tearing the trousers or creasing the suit.
I Am Storable and Practical
You can easily store me into a trunk of your car or a lift, you may store me on the balcony, for example. I can transport your handbag, backpack or your shopping bag in my handlebar basket. Mums will definitely appreciate that I love riding their kids in the child seat fixed on my handlebar. Children get a much better view from here and thus enjoy the ride much more.
Low Purchase Price and Easy Maintenance Are My Qualities
You can buy me for one third of a price for which you buy a bicycle of the same quality. Moreover, since there are only few parts that might get broken in me, my maintenance is quite easy. Generally, you will manage with a bike pump and pre-season service when taking care of me.
I Am Environmentally-Friendly
I support healthy lifestyle and a responsible attitude towards the environment. As a means of transport I do not pollute the environment by exhaust fumes or noise.  
I Am Fun
Scooter riding is, above all, great fun! The design developers keep improving us thus we feel young and beautiful all the time. And so can you. Whether you are training on us, relaxing, walking your dog, or using us as a mode of transport to get to school or work, we will bring you joy and pleasure.
Click here to read the stories of persons who have literally become addicted to scooter riding. We recommend the article The Scooter Shaman, for example.