KICK ITALY 2017. About Giro on Scooters with Václav Liška
|

Vendula Kosíková

Four years ago, they attended the 100th year of the famous Tour de France on scooters. This year they set off on the track of the 100th Giro d'Italia, the world's toughest bicycle race. What was different about it and how did they deal with the difficulty of the Italian route?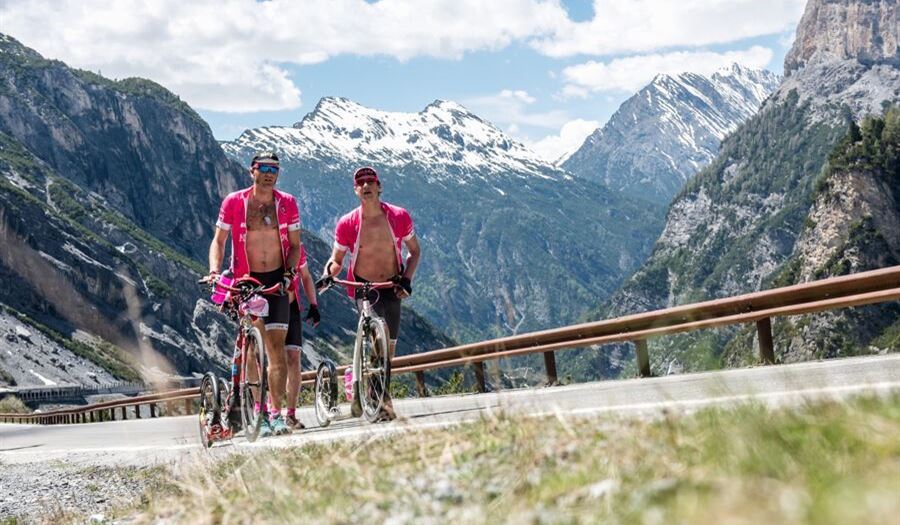 From the seven-member KICK ITALY 2017 team consisting of Vašek Liška, Alpo Kuusisto, Jarda Odvárka, Kuba Kopecký, Michal Kulka, Tomáš Pelc and Honza Vlášek, we contacted the first-named member, the actor and also the chairman of the Czech Footbike Association, Václav Liška.


After the Tour de France you have said to yourselves – never more. Why? What was difficult about it and why did you change your mind and set off on the Giro d'Italia?

- Yes, we said it! We were exhausted not only physically but also mentally. And we have been recovering for a couple of months, so why to experience it again?! Still, life is about adventures, goals, and experiences. Some of us have become world champions in the footbike and were looking for further challenges, and the 100th Giro presented itself of its own accord. I supported them and wanted to join the organization of the event because I didn´t want to experience the pain again. But they kept convincing me that I should try it. So I have been training secretly and after two months (exactly six months before the start) I told boys that I would try it with them.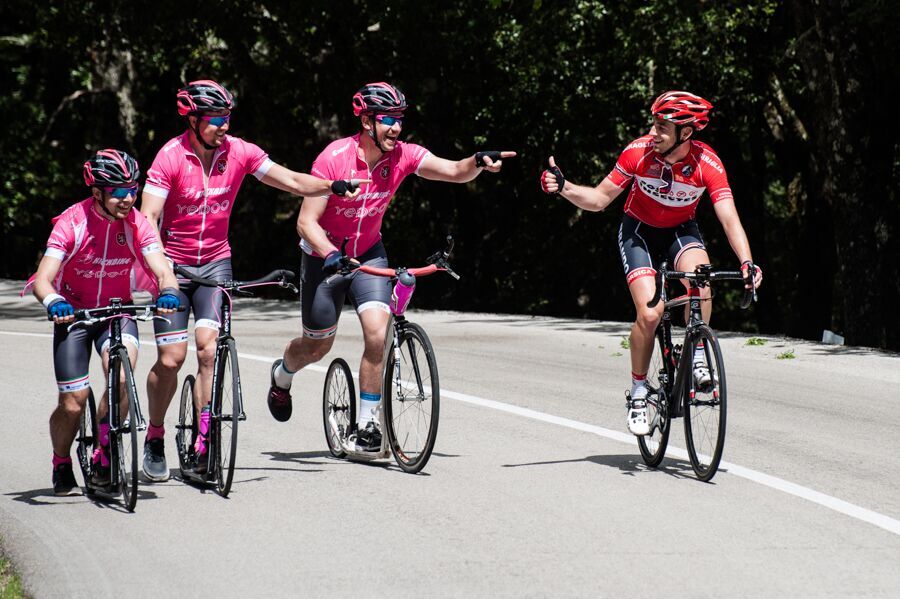 Giro was harder, but despite it seemed you were taking it much better. How come? Have you trained more? What was the cause? The Tour experience and better preparation, the organization or a better support team…?

- First of all, we knew what we were going for. We rode slower trying to enjoy the ride more if we can put it like that. We were having more rest. We already knew what was needed and what was not. And again, a great support team, without which it wouldn´t just be possible!

You slept 4 hours a day on average, how does one feel when he lacks sleep for 24 days in a row? What else did you have to deal with at Giro, except for lack of sleep?

- I slept four and a half hours on average :-) ... One is slower his reactions are not so quick. He rides in a particular mode. Any sudden movement or extra movement is hurting. Some of us had to heal asphalt tetters, I had to wait for my swollen ankle to get better ... and most of all, all needed peace and relaxation, which no one had with having to go back to work.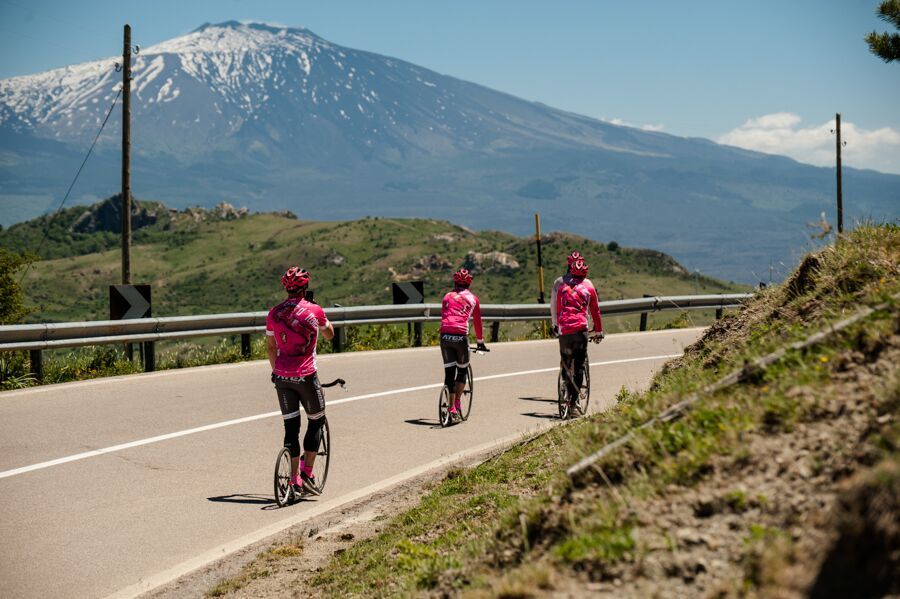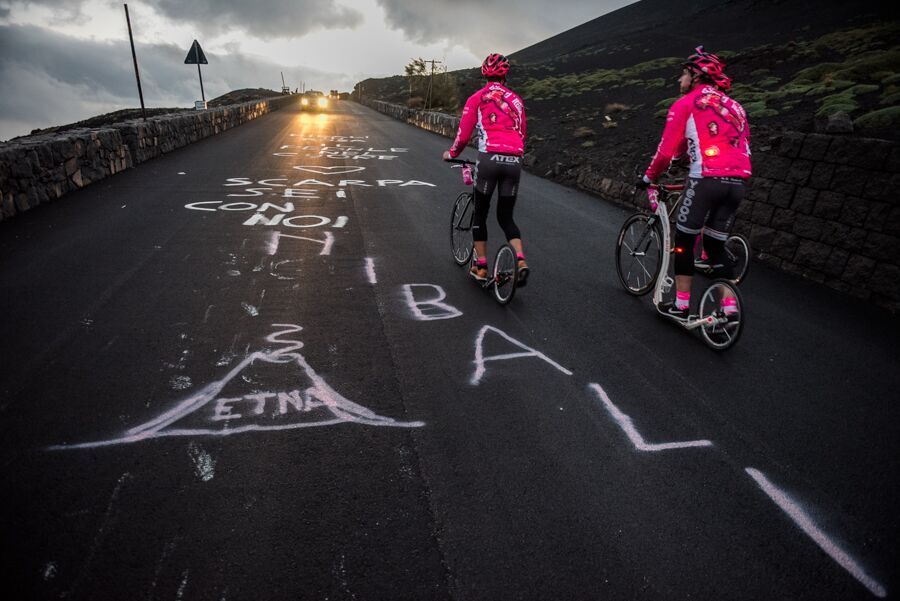 Have you ever felt like crapping out?

- I have! In the seventh stage which was longer than 230 km. Two days in a row, I slept just four hours, 90 km of that stage led on a highway and we rode on side roads and were gaining more and more extra miles. From time to time the road ended up there because of a missing bridge so we had to change for the highway, ride a mile on it and go back again. Then there was a strong side wind and I "left" mentally. The last 80 km I rode with the idea of reaching the destination and finishing. I´ll get two days´ rest and then I'll support the guys. In the morning, however, Michal Kulka convinced me to try to ride 30 km and see. Giro is not a race to give up from a tent. And that was the thing that convinced me and I stopped only in Milan.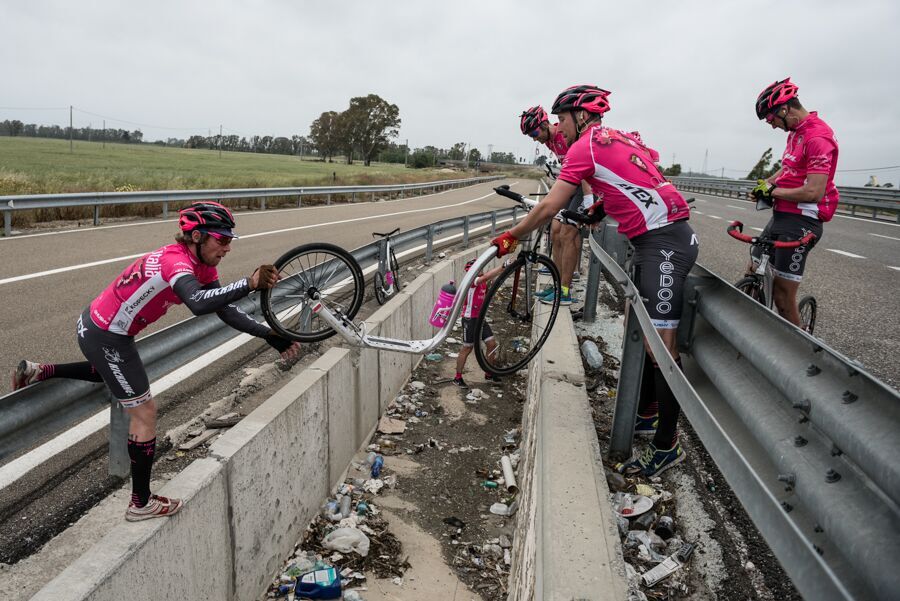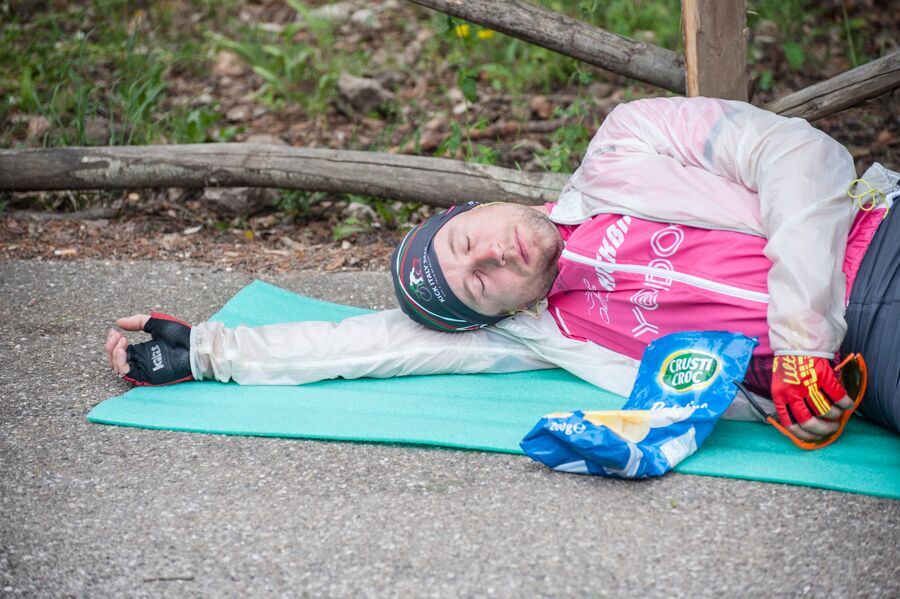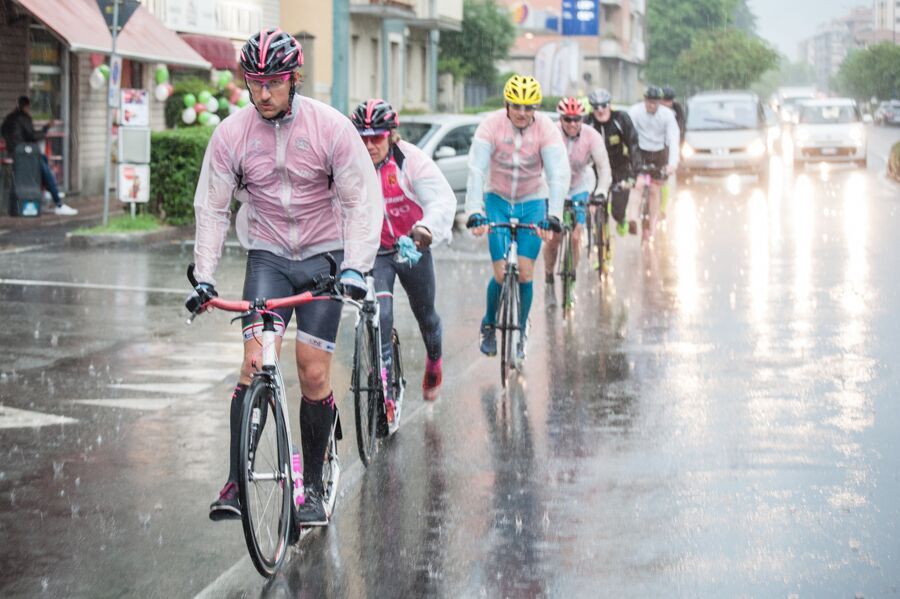 You are the only one of the team to complete Giro on Yedoo Wolfer. Including trainings, you've traveled over 6,000 km on it. How did you get along with it? Note: The others changed Kickbike and Yedoo, except Honza Vlášek, who rode the whole race on Kickbike.

- We've become friends! Kuba Bostl helped me to solve my demands for Wolfie to fit me and we succeeded. It was just a modification of the handlebars and the length of the stem so that I had the most comfort during the ride. And I wanted to have my front brake on Wolfie, with which I have already toured the Tour. Otherwise, it was a serial piece :-).

It is important to set the scooter according to the height and style of the ride for such a long route. What was the most important thing for you during the setting?

- That´s the handlebars. By simply rebuilding the handlebars you usually get what you need. It's not the scooter, but just the handlebars. Then a solid front brake and the front brake lever for my right hand, because I can feel it better. And a good front wheel that rolls beautifully saving your strength.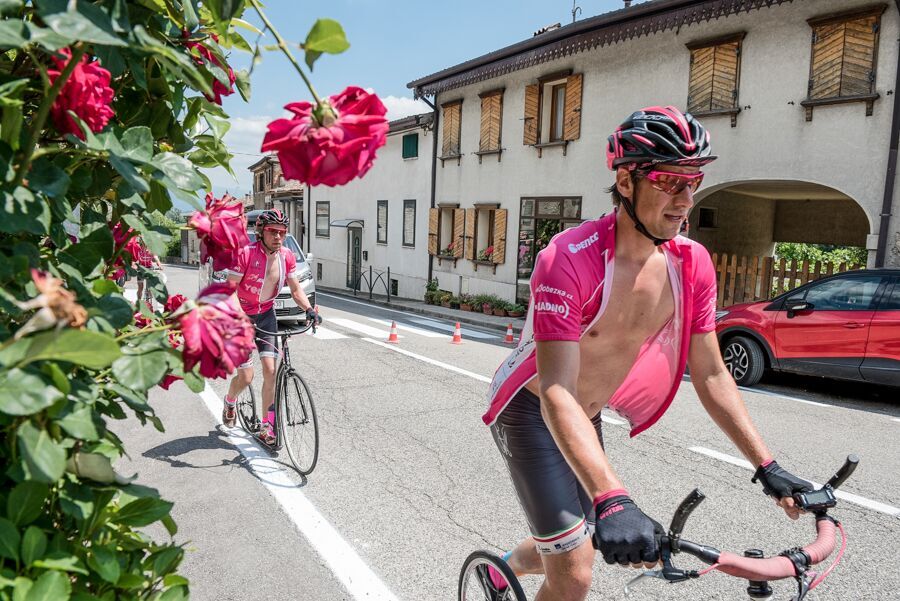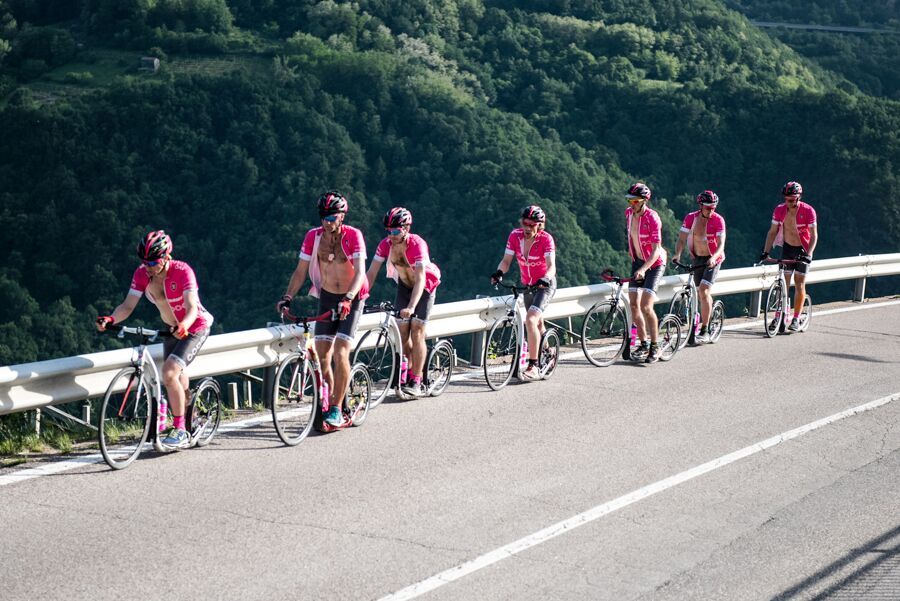 What shouldn´t be forgotten by a scooter rider who is preparing himself for a holiday trip on a scooter (in terms of equipment and setting of a scooter or physical fitness)?
- A helmet, cycle gloves and glasses. I myself had interchangeable glasses, so I protected my eyes at night and in the hot sun. Then he should pack good friends, good mood and his brain. Many scooter falls are caused by inattention and overestimating one´s own strengths. It is therefore necessary to engage the reason - to drink and eat enough. I myself had been sick so often during Giro and did not want to eat or drink but I had to, otherwise I would have finished. To think is necessary!!!!!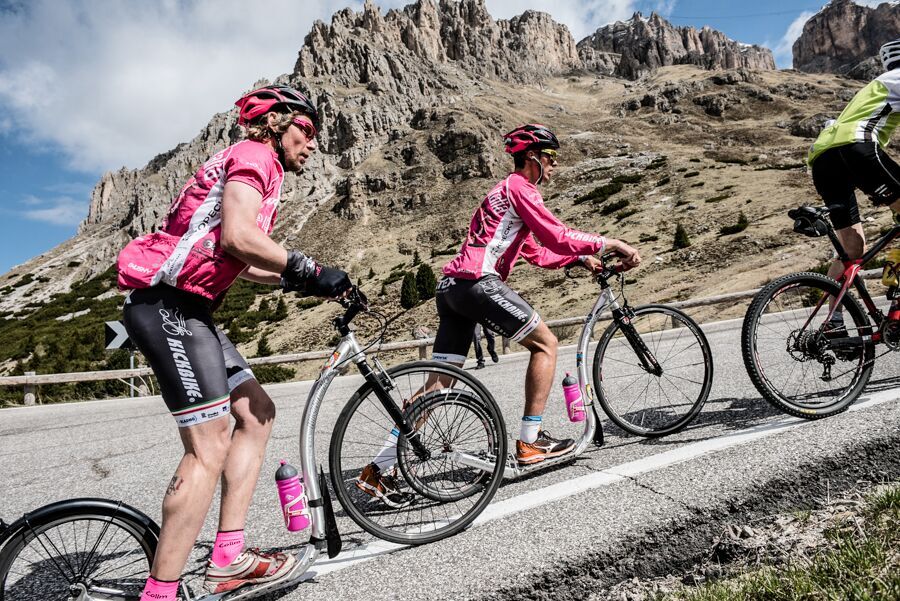 At Giro you were accompanied by two of the most important women in your life. Was it helpful or did you feel more responsibility when the close ones were near?
- It was a real help! Mom really did an excellent job in the base (the team that has been moving the background and cooking, washing, putting up and taking down tents, etc.). Martinka often went as support in one of our accompanying cars. We didn´t even have to talk, just seeing her has been strengthening me incredibly. Though it wasn´t visible at first sight.
The support team has been performing hard, sleeping just as little as you have, being busy all day long. How many people worked for you? Was it hard to get them for this job?
- They were incredible! Often they slept less than we did and without them we couldn´t really manage it. The support team had a total of 18 people who alternated. On average, we had 10-11 people at our disposal. We were glad that they were easy to get, and some of them had even sacrificed their holidays to be able to be with us.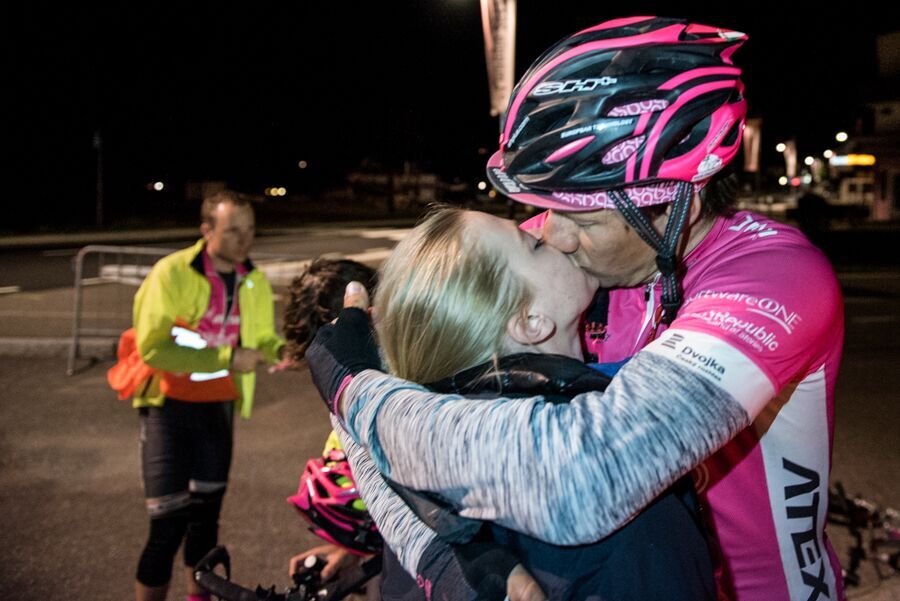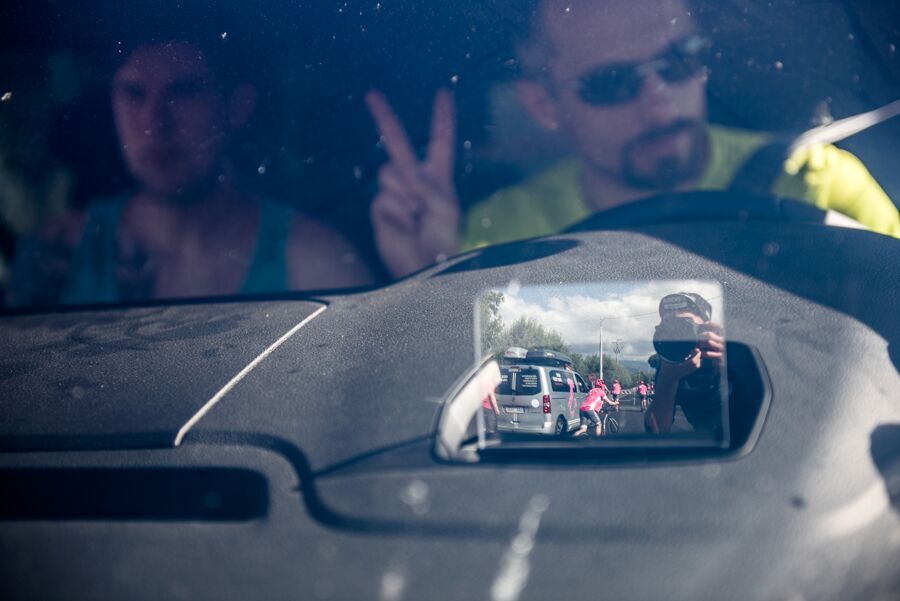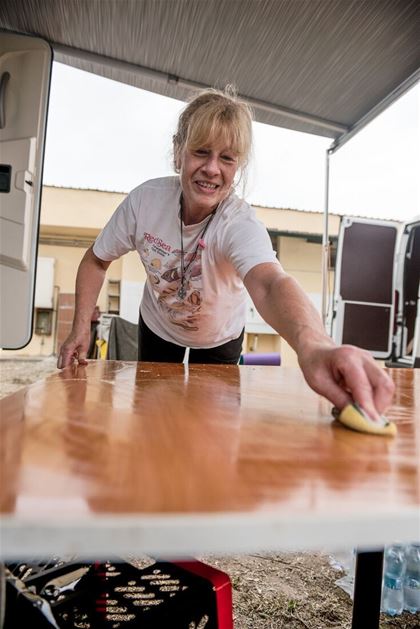 How did you finance your journey?

We had two main sources. The sponsors / project partners gave us the main part. And also the sale of promotional items with our logo (hats, helmet caps, headbands, jerseys, compression knee socks, bottles) and a crowdfunding campaign was an integral part. This part of the funding has taken a lot of work, but I was really pleased that the growing scooter community joined us. That people supported us and got something practical for their trips at the same time.
What was your diet like and what food supplements and what diet would you recommend to those who would like to go for a long trek?
The diet has to be truly varied during almost a month's expedition to keep the stomach able to ingest all. We ate a lot. Baguettes with ham, bananas, cheese, pasta, meat, salads. Muesli and oatmeal in the mornings. Again, it would not be possible without supplements - gels, ionic drinks, energy bars, salts, magnesium. We were stuffing ourselves with it :-) ... It is good to have some gels, a stick or a biscuit ready. The rest can be bought anywhere. It is good to have two bottles, one with clear water, the other one with the necessary vitamins.
How many kilos did you lose?
- Two kilos. But visually about 10 kilos - my body has changed completely and the muscles I have not seen for a long time reappeared:-)
What Giro stage would you recommend to our readers to pass through? Any hint for a week trip?
It depends what the reader prefers. I liked the Alps. What an experience! Beautiful hills with views and then perfect downhill rides, lots of tourists and souvenirs. Someone prefers peace and wine, so for him it will be Tuscany with short hills, wine cellars and farms. I was surprised by Sicily, which was incredibly green at the beginning of May. And Sardinia is incredibly beautiful. In Italy, everyone finds places to his liking.