Musical and Footbike Adventures in Banat
|

Vendula Kosíková

Each hour a concert, an interesting talk, a meeting with inspiring people and excursions to the enchanting nature. How can you make it all while taking care of your drinking regime? With a scooter! It turned out that it was the right thing for Banat.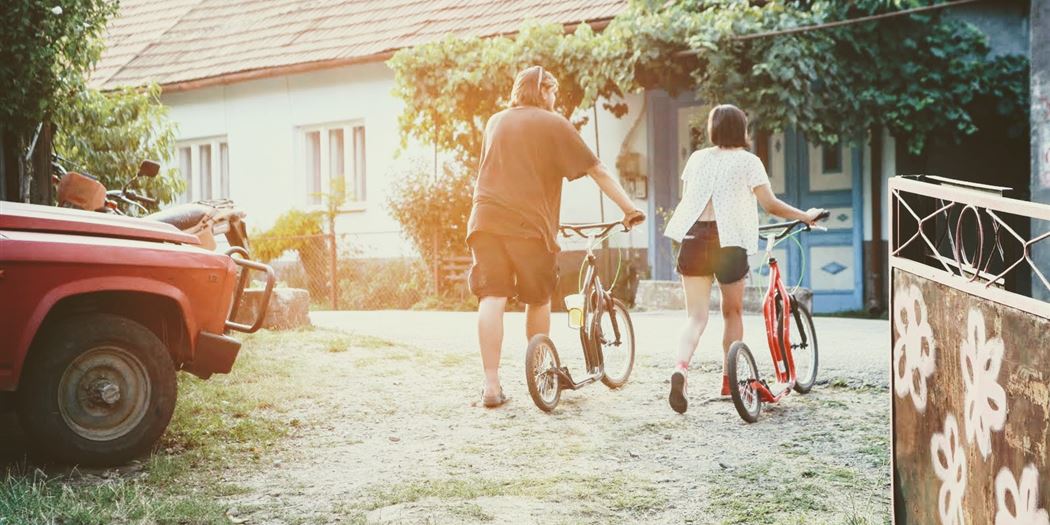 "If it weren´t for the scooter, I would not make it to the concert at The Bear," wrote the musician Lucie Redlová. The scooters have shortened the way not only to the festival participants, but also to the performers ;-).

"The scooters were a great idea. It might sound like sarcasm, regarding the circumstances, but it's not ... Take a scooter here and give it back there. In addition, top machines, no old beaters, and for free. Hats off to Yedoo, "commented David Stypka, who played with Bandjeez at the festival.

And the circumstances? The Bandjeez bassist Maro Zeman, charged with the festival energy rode so dynamically that he got kicked out of his way and broke his rib. For this performance, the organizers gave him the title "The Festival´s Cock". Fortunately, we have captured the musicians still in an intact state. PS: It must be noted that Maro Zeman didn't show anything during the performance and went all out.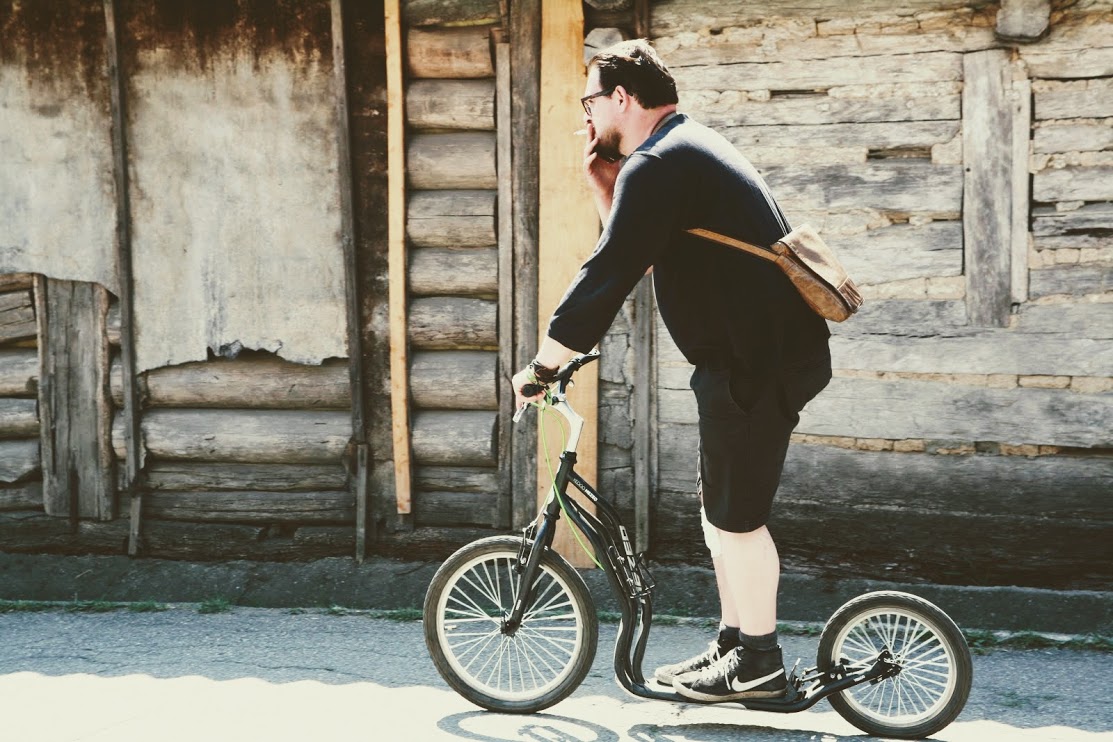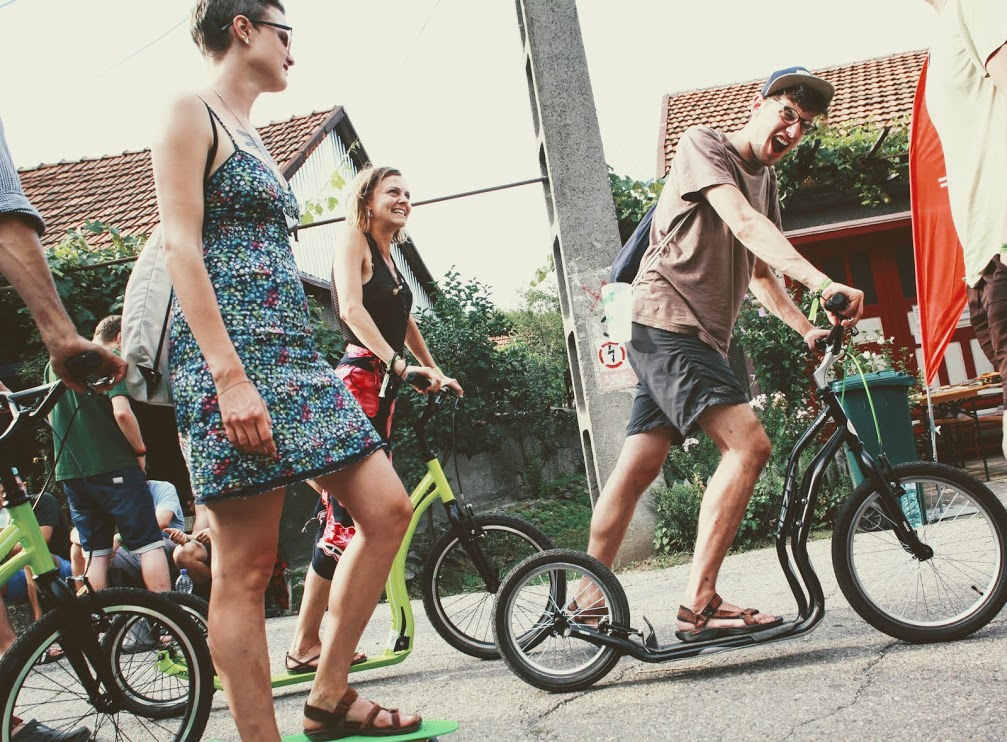 You must experience it
Scooters also came in handy while searching for cell phone signal that was available only on the surrounding hills, looking for the shady silence, coffee, cool beer, the local shop or the beauties of the countryside. Look what was the scootering in Banat - this fest and the magic of the Banat country can´t be described – YOU MUST EXPERIENCE IT!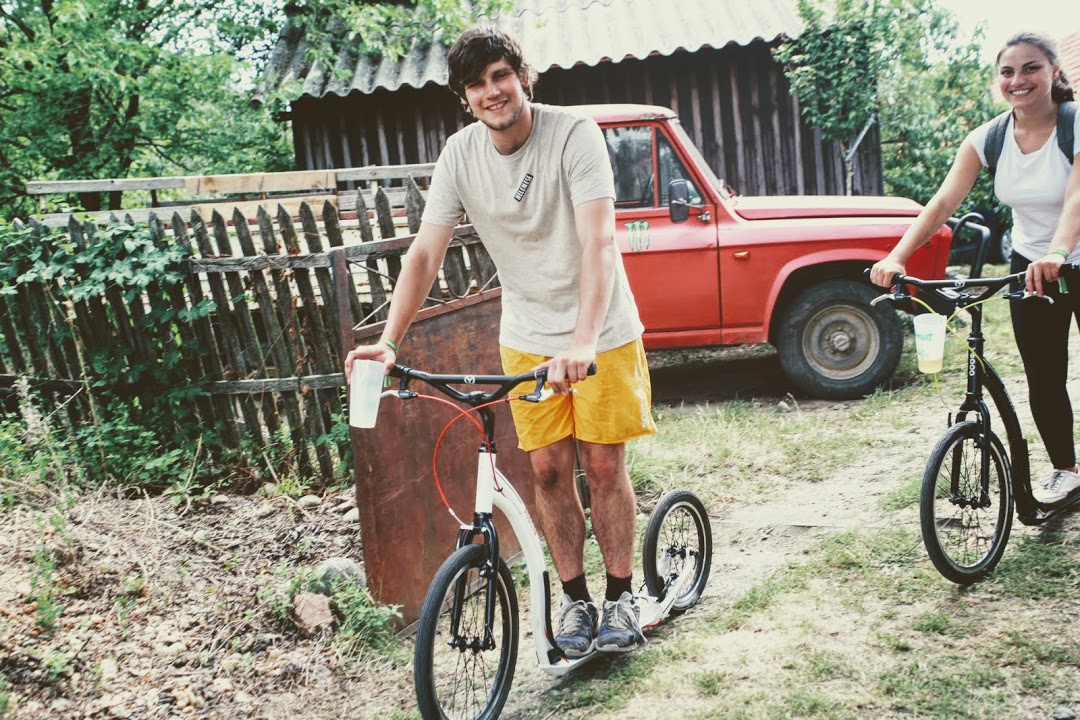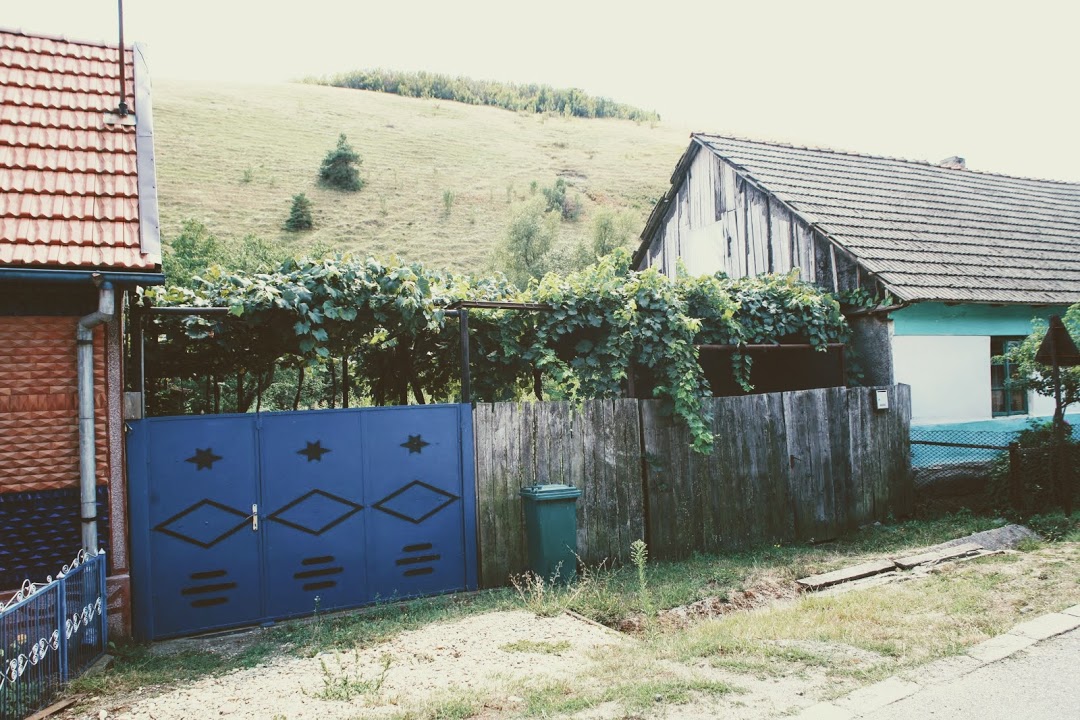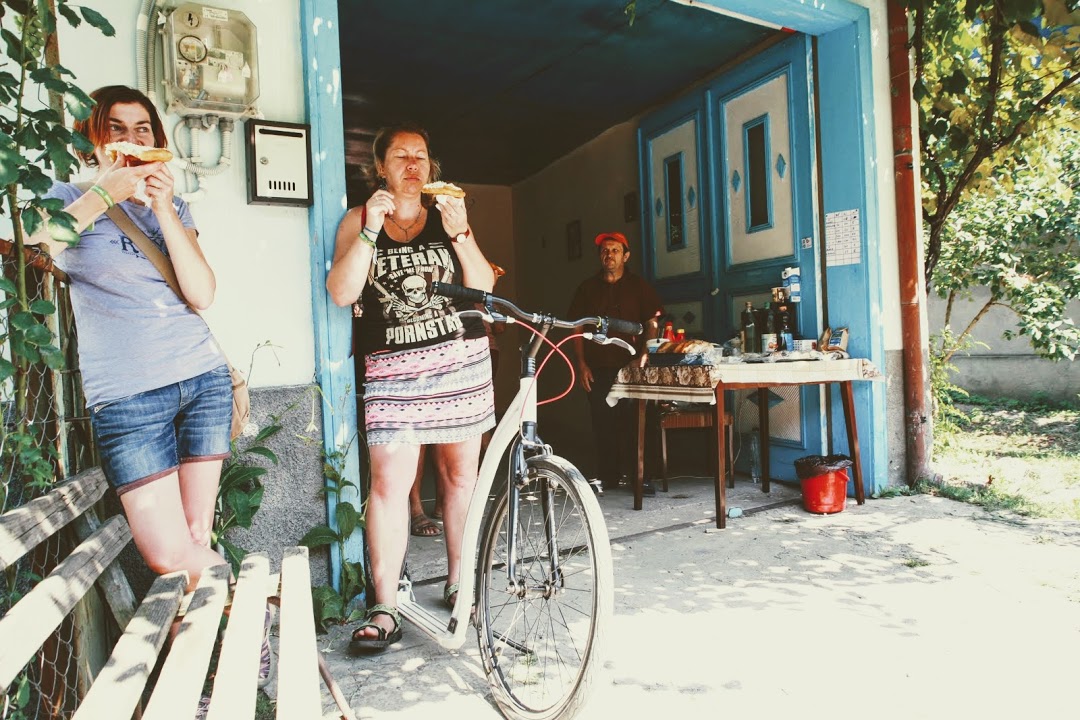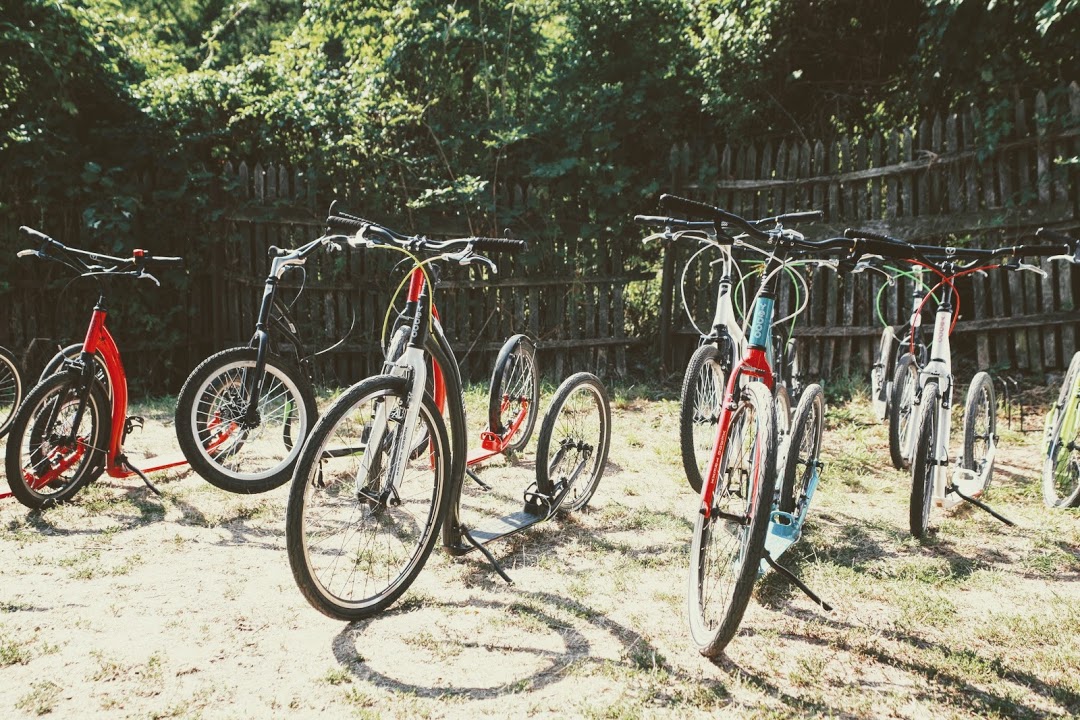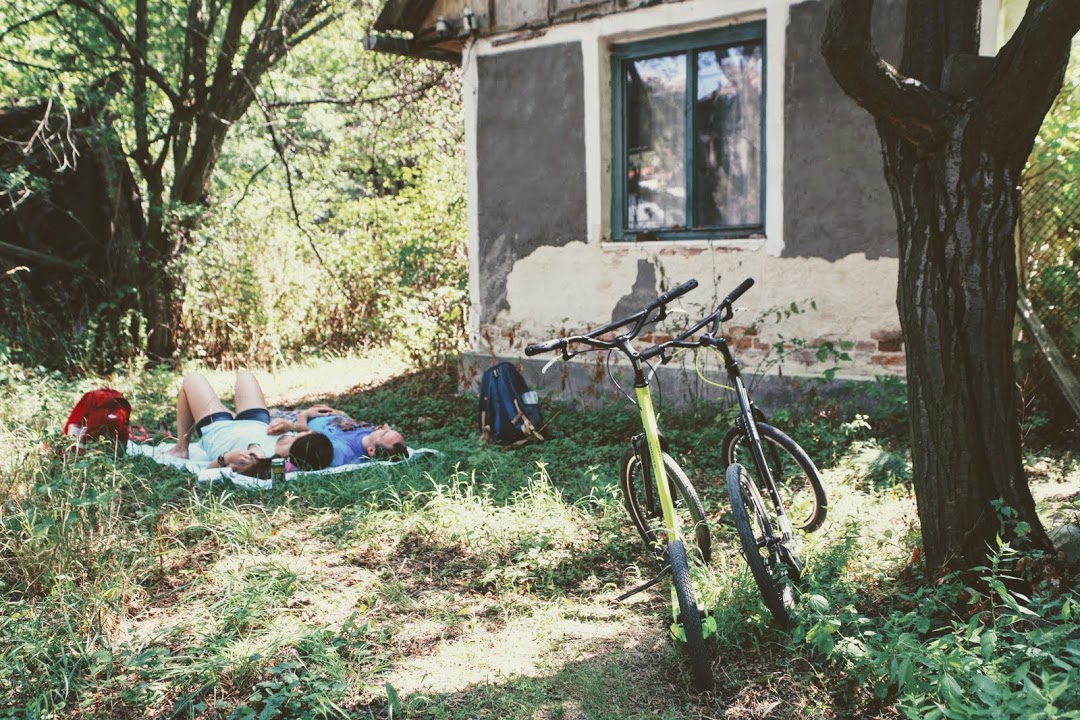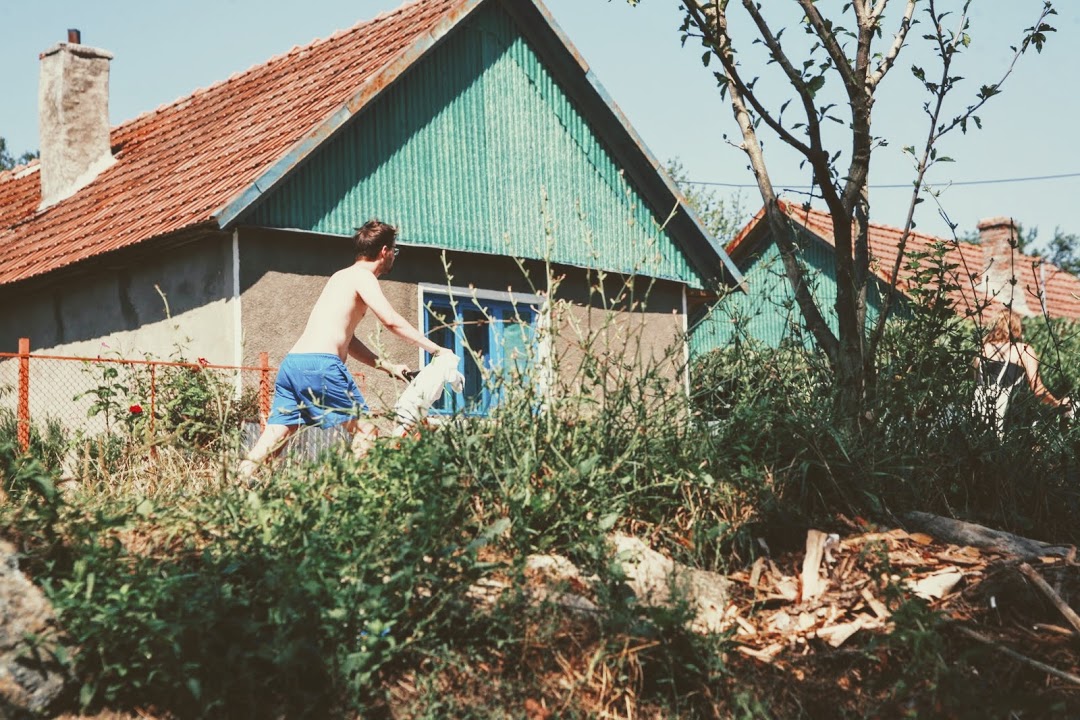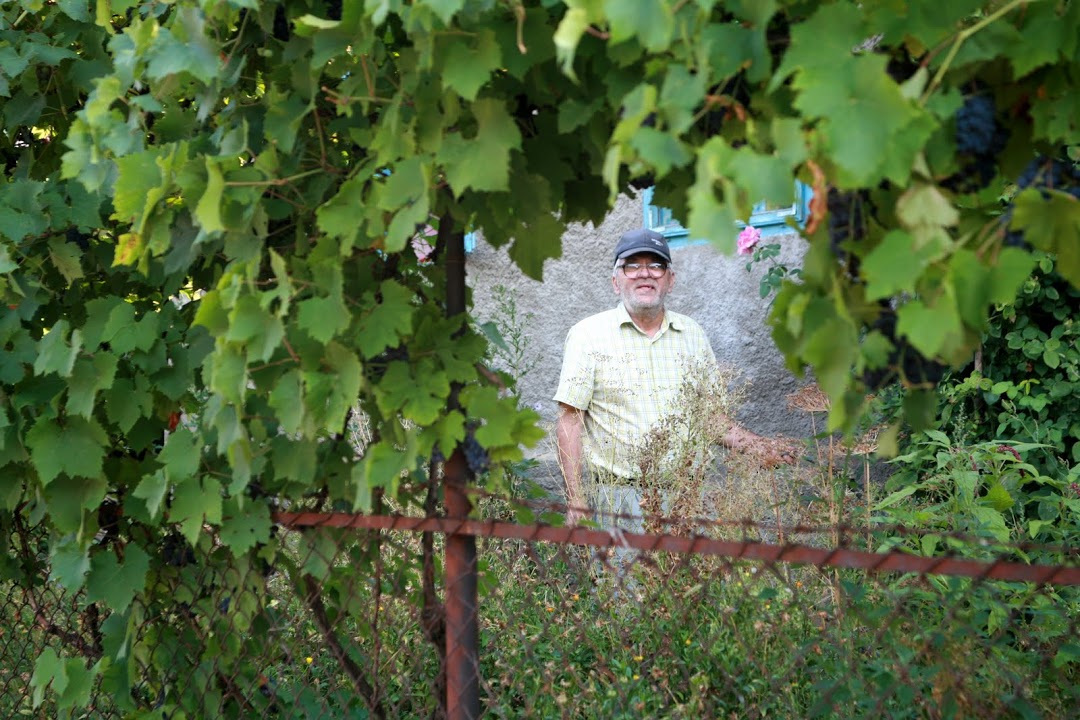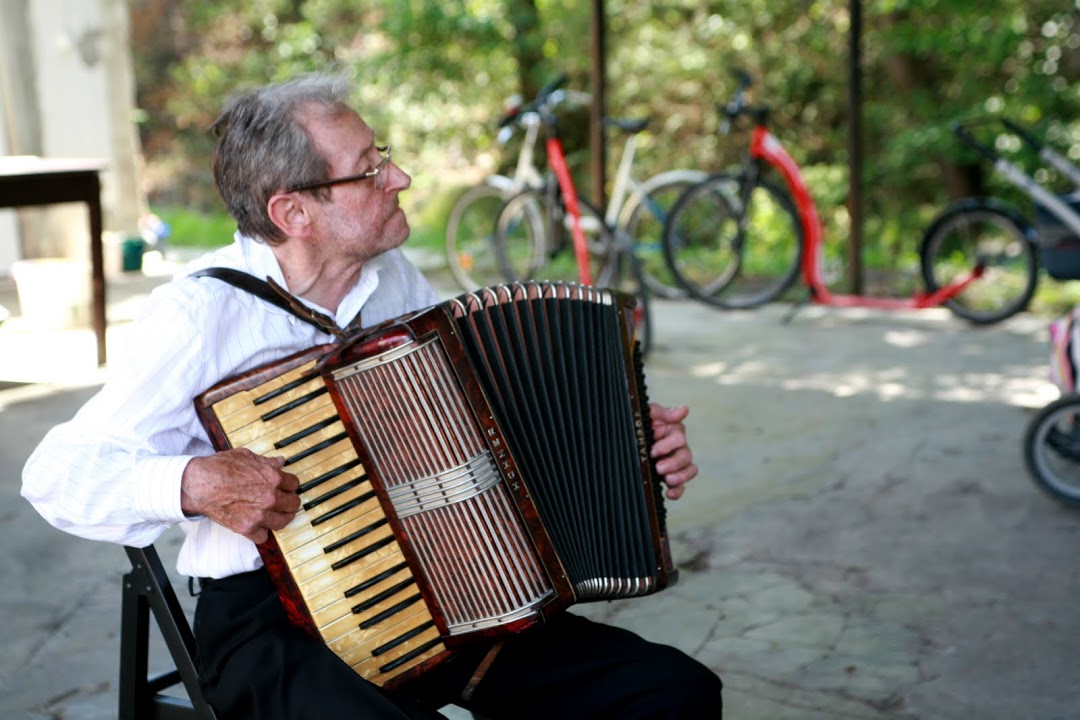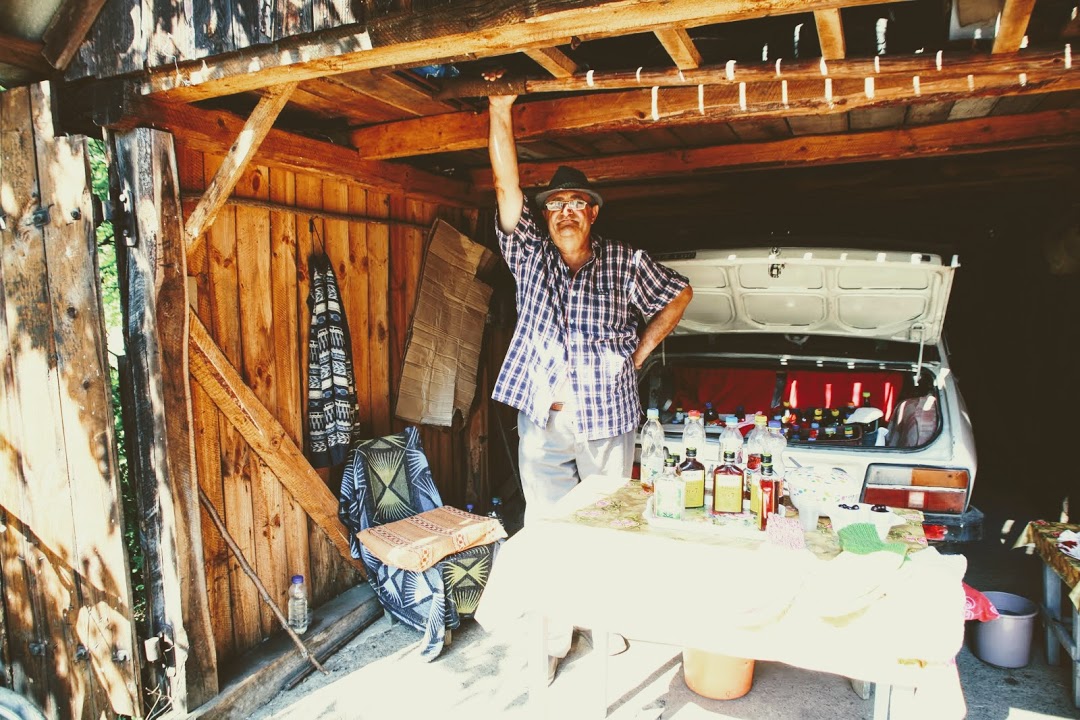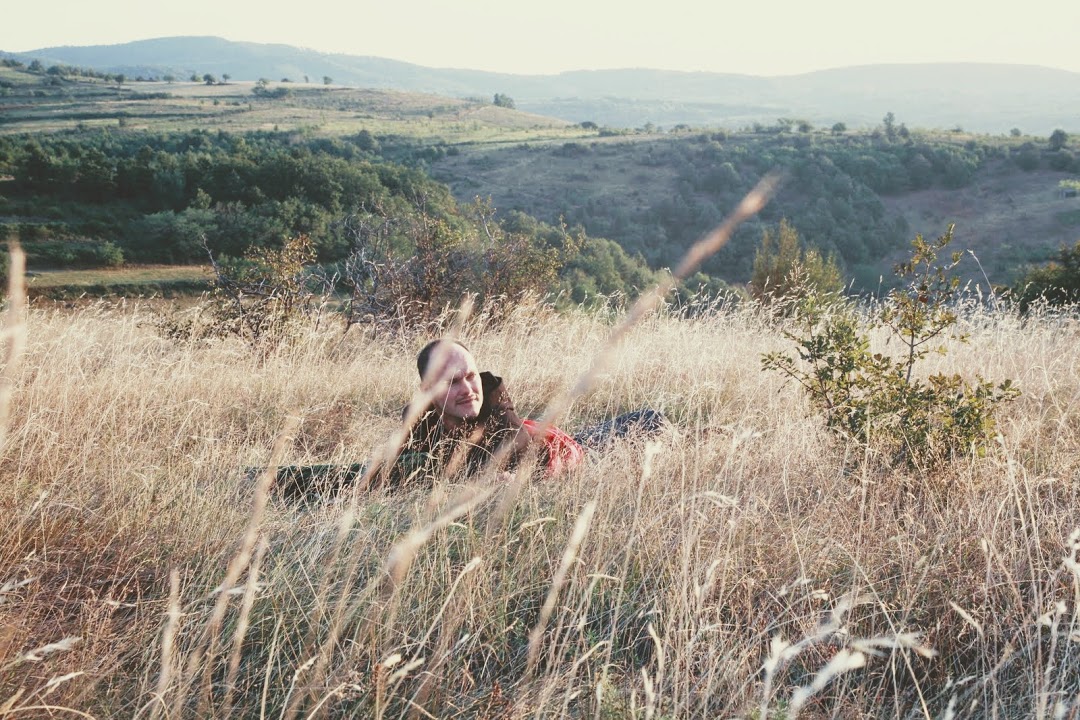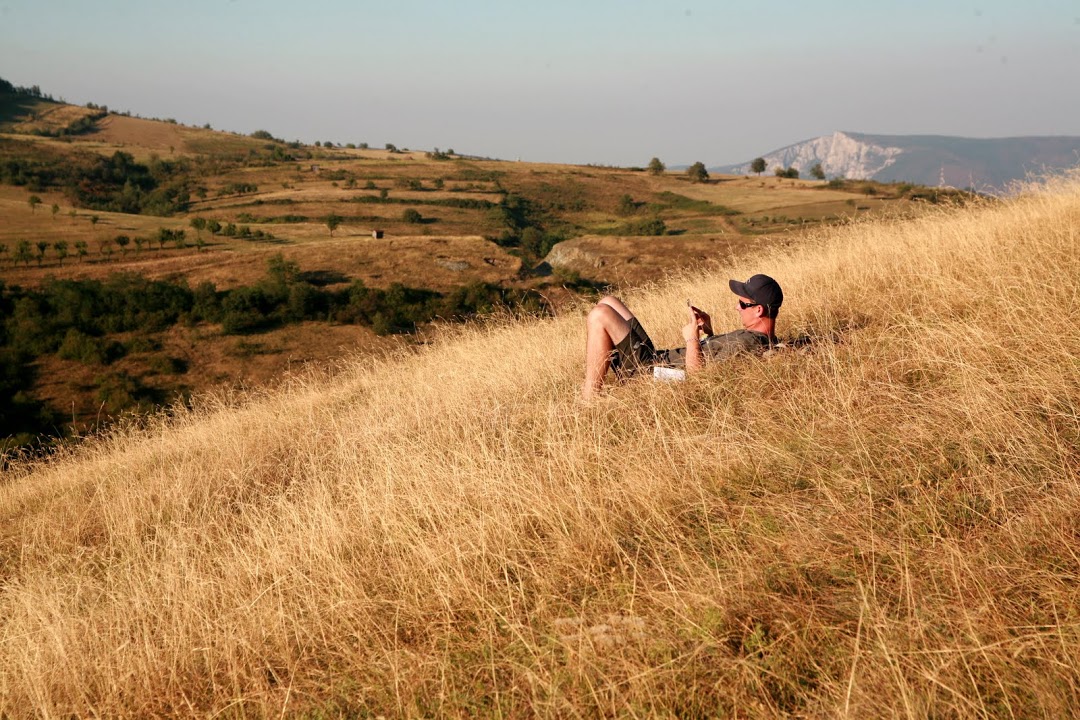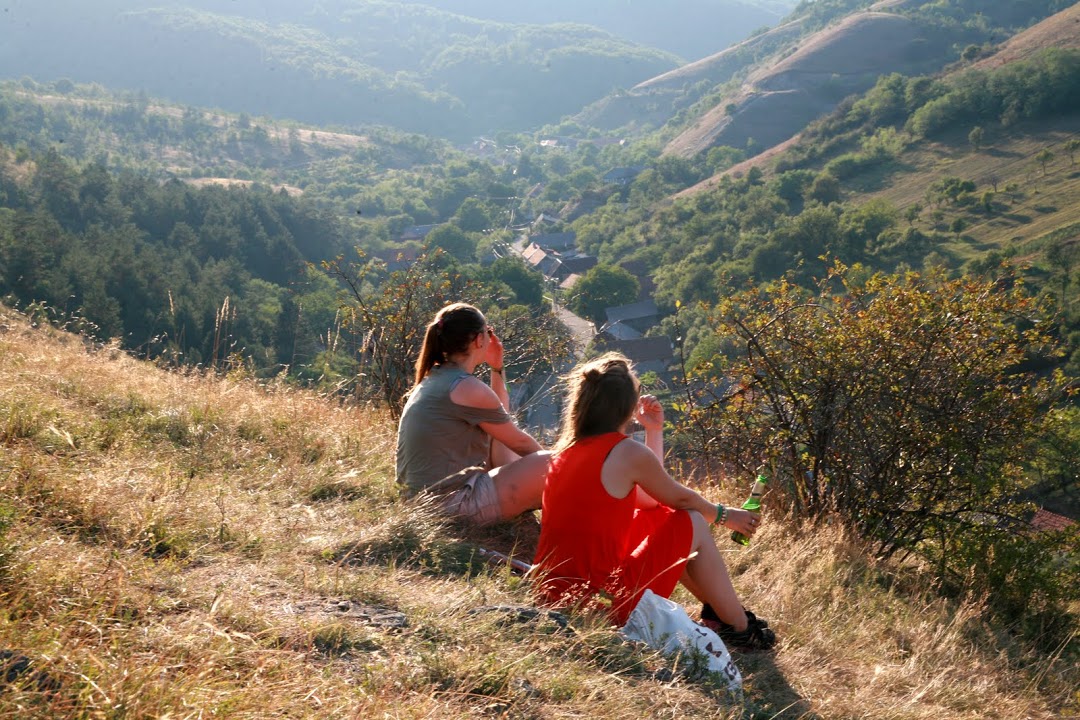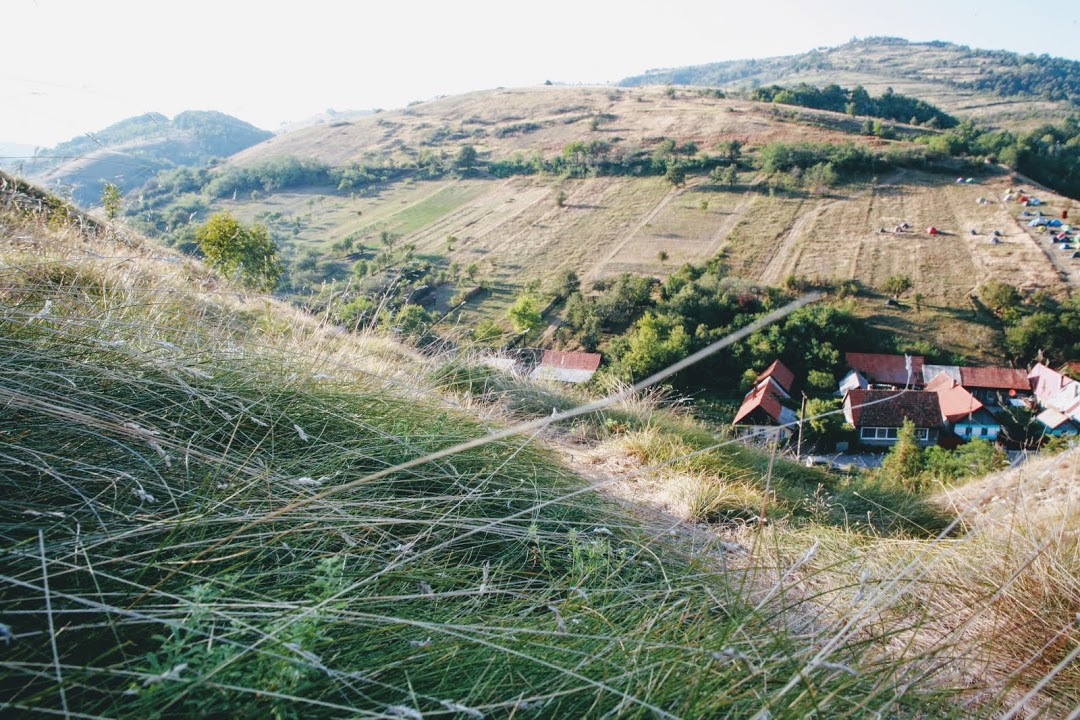 More photos can be found on Yedoo Facebook page.
Each minute one scooter rented (for free)
We leave music criticism to others, but in terms of the scooters, this event was really successful: We brought 60 scooters to Banat, the rental had two stands plus an evening gathering point by the main stage. Each hour we rented 50 scooters – each minute one. And it follows from the calculations that every scooter took 17.3 participants. In short, for 7 km long Eibental Valley where the festival took place, the scooter is just the right thing.
About Banat
The Banat Festival was held for the sixth time this year. It is the only festival held outside the Czech Republic, in Banat, Romania, in the village of Eibental, where a large Czech community has lived since the beginning of the 19th century.

The aim of the festival is to help compatriots who after the closure of local mines live in a difficult economic situation, and introduce the region as a unique destination for gentle tourism.

More at VisitBanat.