Kick Italy. Giro Attracts Scooter Riders
|

Vendula Kosíková

The team that managed the Tour de France on scooters is getting ready for the centennial Giro d'Italia. A day ahead of the cyclists, stage after stage seven brave men will try to conquer the toughest bike race of them all, one which inspires awe even amongst the cycling community.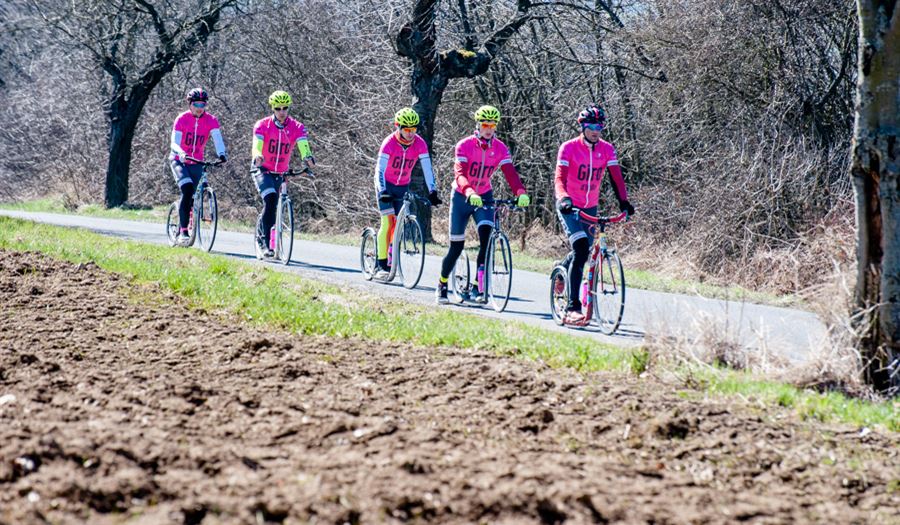 Awaiting the riders are 21 challenging stages, seven of them longer than 200 km. The most strenuous, with the double climb of the famed Passo dello Stelvio saddle (2 758 m) will bring the riders more than 20 hours on the footboard - and the unpredictable May mountain weather might add to their problems. Has this first scooter attempt at the Giro any chance of success?
Giro in numbers
Significance: Cycling's toughest and 2nd oldest stage race
Established: 1909
Centennial year: 5-28/5/2017
Length: 3572 km
Route: Sardinia - Sicily - Milan
Number of stages: 21
Number of stages longer than 200 km: 7
Leader jersey & race colour: Pink
The lads have all the qualifications. Hardened by regular training, enriched by experience from the centennial Tour de France and equipped with the very best scooters, they have a great chance of overcoming this immense obstacle. At Yedoo we trust them, indeed we are honoured to support such a courageous scooter challenge which is called KICK ITALY 2017.
Yedoo Wolfer at the Giro d'Italia
The lads will go into battle armed with the tried-and-tested Kickbike Race Max 20 and a brand new scooter, the Yedoo Wolfer, which has been collecting plaudits from professionals and public alike since its summer 2016 launch. In addition to its positive reviews the Yedoo Wolfer won the Red Dot Award 2016 for Product Design. Its main construction advantages are a uniquely designed strength-optimising aluminium frame and a trapezoidal shape of footboard, which enables maximum leaning into turns.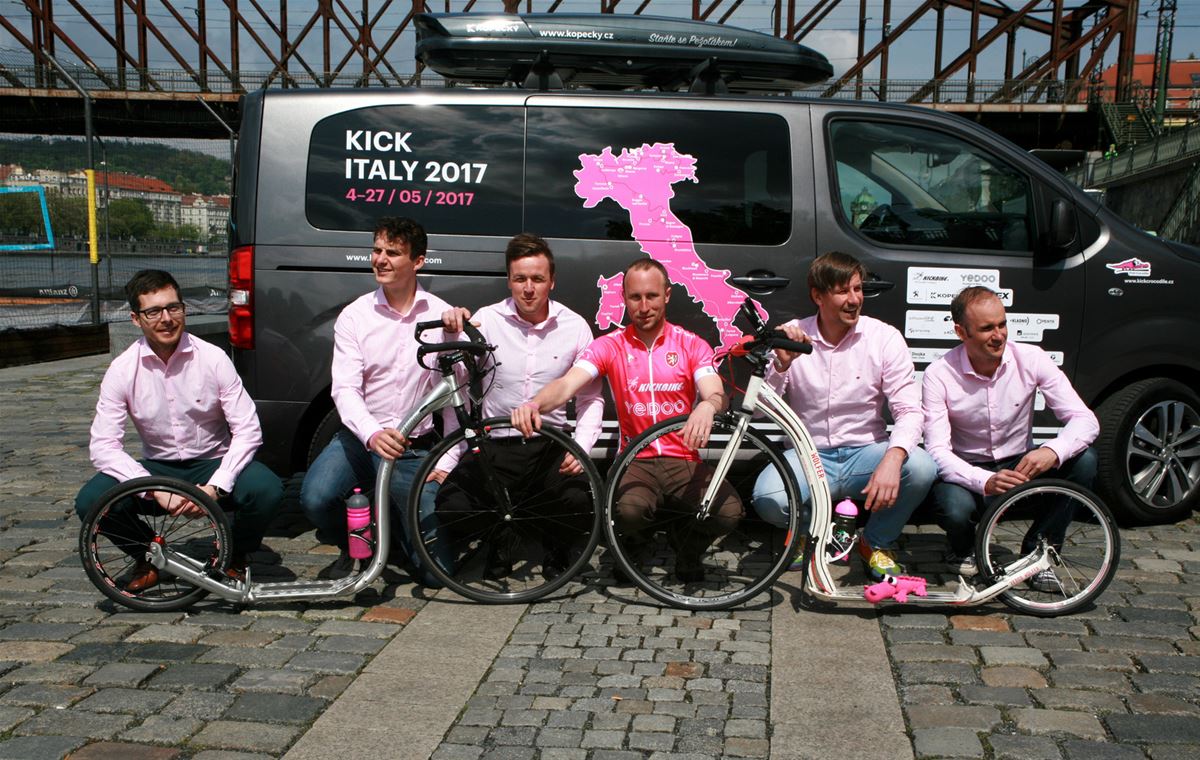 One more reason. Kick Crocodile
Do you like a pink jersey?
If so, do not hesitate, through the purchase of a pink jersey or other sports equipment that you find here, you support the KICK ITALY 2017 project financially.
Giro is not the Tour, Giro is snow, chill, high peaks. But the boys, however, have an extra reason for not giving up and for reaching the Milan cathedral, and that is the children with severe multiple disabilities from THE PINK CROCODILE SCHOOL.
For each kilometer travelled, Yedoo and Kickbike (as the main partners of Kick Italy) will donate 1 CZK to the Pink Crocodile. More
Read more on KICK ITALY 2017.