A Vacation On A Scooter In The Tyrolean Alps
|

Vendula Kosíková

Who wouldn't love a vacation filled with leisurely sports? Even though winter sports traditionally dominate the first couple of months of the new year, we often say that time flies so fast, that before we know it the summer is here. That's why we're getting a head start and introducing this perhaps unusual but very attractive tip for a summer vacation in the Austrian Alps – on Yedoo brand scooters.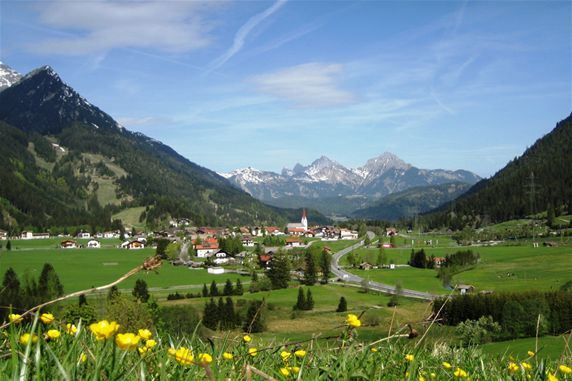 It isn't traditional cycling tourism, this will allow you to try something brand new that your whole family will love. It will take adults back to their childhood, and children will love that they won't have to work as hard as they would on a bike.
Picturesque Tyrolean Alps
The best place to enjoy the scooters is in the area of Germany's highest mountain – Zugspitze. The Austrian side of this magnificent mountain offers picturesque views, and is ideal for hiking too.
Yedoo Scooter Rental
You can pick up the Yedoo scooters directly by the cable car, that will then comfortably take you all the way up to the Heiterwanger Hochalm mountain. The Roli's Roller Rent shop is in the village of Bichlbach, which is located in the Tyrolean region of Zugspitze, and is about 1050m above sea level. 
From June 23 rd to September 30 th, you can rent the scooters every Tuesday, Thursday, Saturday and Sunday between 9am and 4pm. The rental shop has 22 scooters (Yedoo Mezeq and Yedoo City) available for adults and older children, but you can also bring your own scooters to the cable car.
Rental shop opening hours:
June 23 – September 30
Tue, Thu, Sat and Sun
From 9am to 4pm
Roli's Roller Rent  

Scooter rental
9 EUR, children 7 EUR
Cable car
7,80 EUR, děti 5,80 EUR

You will find more about the abundant sports opportunities offered in Bichlbach at www.bichlbach.at
Unique Slopes
The ideal hiking path, which is about 10km long, leads from the top of mount Heiterwanger Hochalm (1644m above sea level) through the beautiful area called the Skiing swing Berwangertal.You can expect some impressive views and  almost an hour long downhill slope.
And that's only one tip for the beautiful trails in this Tyrolean area. You can also enjoy the nearby lake of Plansee on the scooter, or circle trails through the villages of Heiterwang and Heiterwanger, as well as the gorgeous valley of Neidrachtal, which is mostly flat land. One advantage of taking this adventurous trip is that you can take the train on the return journey, which has a stop only 100m from Roli's rental shop.
Take your family for a time of sightseeing, relaxation, and most of all, extraordinary adventures with scooters!
Simply and easily – YEDOO !