A sidekick for swift ride and successor of the iconic Mezeq. Meet the new models from the Steel line
|

Vendula Kosíková

We have added two new machines to the Yedoo Steel line of scooters, which has won the heart of many riders due to its excellent riding performance, to satisfy riders of all kinds of ambitions – from the always laid-back riders to weekend trippers to indefatigable adventurers and fast riding enthusiasts.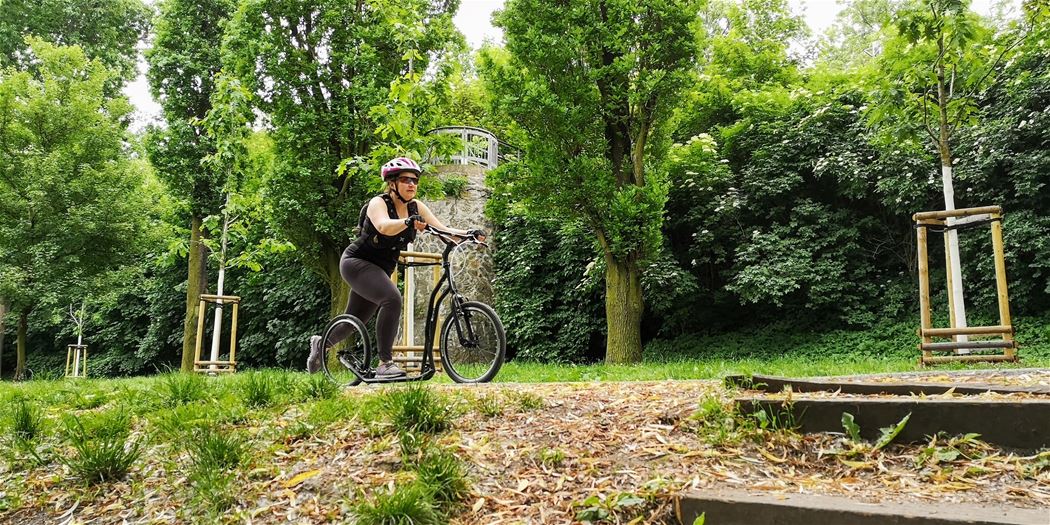 In addition to the popular S2620 travel scooter, the unrestrained S2016, and the agile city beauty S1616, you can thus look forward to a compact-proportion scooter conceived in a sporty way – the S2020 – and the S2016 Disc model with disc brakes, which represents a more modern alternative to the Yedoo Mezeq cult scooter. 
S2020 – compact size sports scooter
For a joy from swift ride on a cycle track and excitement when zigzagging through the city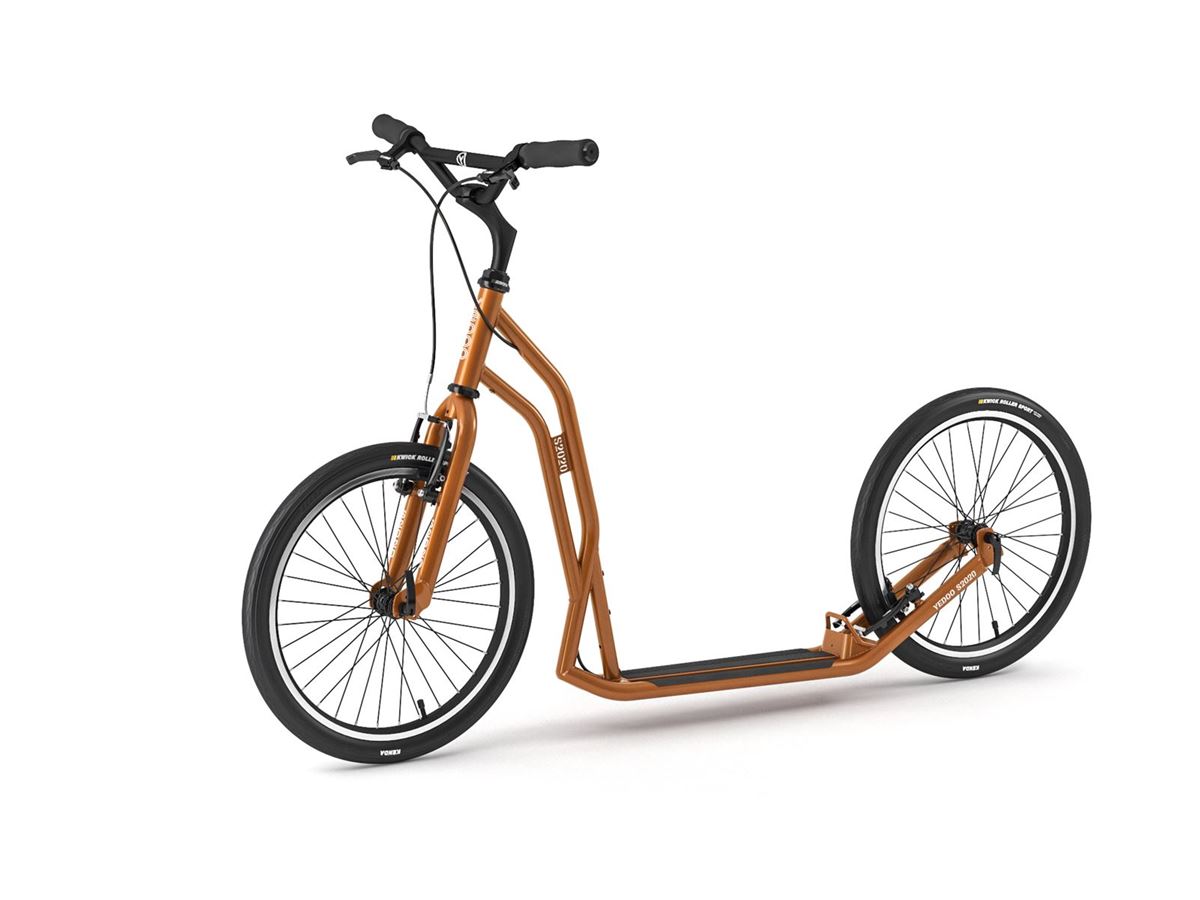 Yedoo Steel in detail
After we have combined our twenty years of constructer experience with material science on steel, "scooters with Picasso-style cubist construction have come to life, in which speed and unparalleled comfort have literally merged into one. Read more about the advantages of Yedoo Steel scooters.
S2020 represents a medium size scooter, which (as the name suggests) has two 20-inch wheels. They give it dynamics and agility, so that you will cover so many kilometres without exertion that you will be surprised yourselves when looking at the speedometer at the end. The scooter also keeps well on track and absorbs vibrations perfectly. 
Thanks to the uncommon feeling of stability, which is supported by same-size wheels and damascened geometry of the frame, you will easily gain the impression that you can waltz through the ride and even make arabesques on the way. You will actually have enough space for these as well as for your other movement creations. The S2020, despite its more compact size, offers generous space for the rider, a full 63 cm.
When riding through town, shorter wheelbase will come in handy, due to which the scooter is easy to control even in the city jungle. Storing or transporting the S2020 will also pose no greater problems. All you need is to recline the back seat and put it into the car trunk and into the hall at home.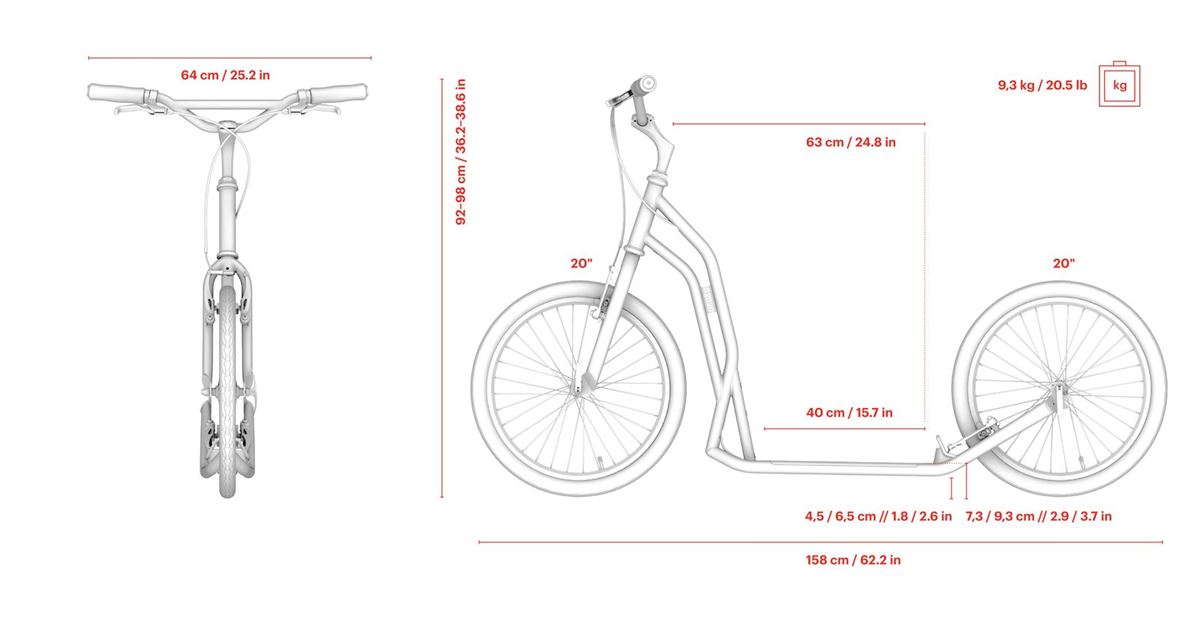 Narrower tyres that roll smoothly
We have given the scooter narrower Kenda trekking tyres with anti-puncture kevlar protection and a smooth pattern as a standard equipment, so you could enjoy the sports ride to the maximum. If you add hubs with industrial bearing to the low rolling resistance, you will receive very "cheap push-off", when wheels revolve without resistance for a long time after push-off.
Changing tyres for tyres with a coarser pattern will get you a scooter that will manage even adventurous expeditions beyond the old tracks. There is a good reason why models with 20"/20" wheels are popular among travellers. The Nomad Blandine has travelled around half the world on a similar model.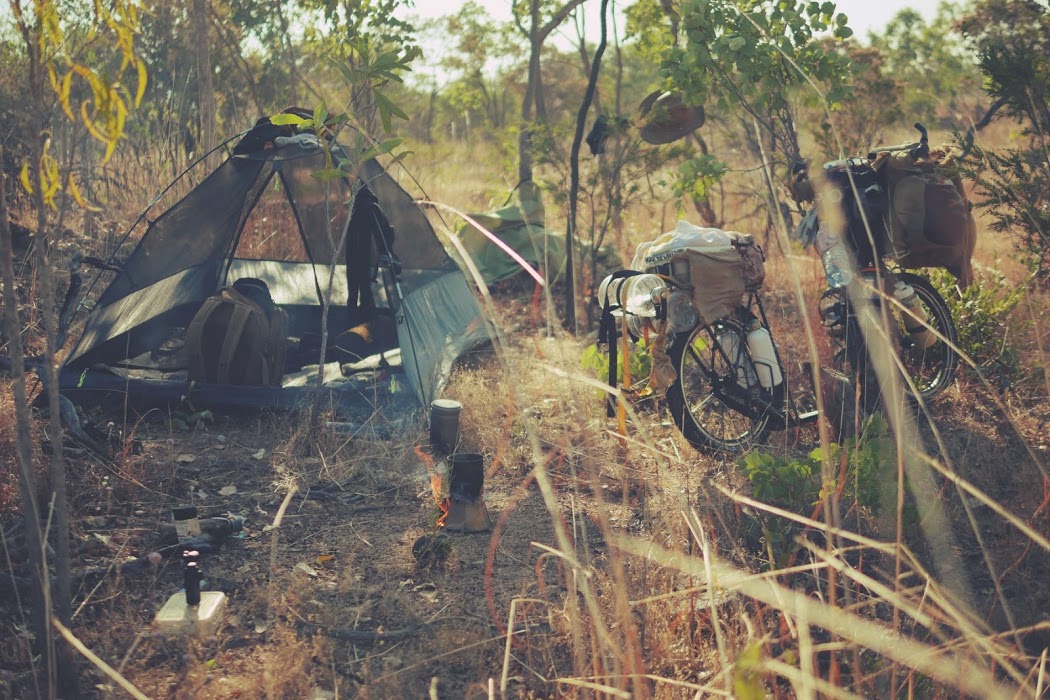 Low footboard
In order for you to stay in the saddle – meaning on the footboard – under all circumstances, we have given it special anti-slip treatment in the form of structured PVC. The footboard has a low tread height (7.3 cm), which is easier for the legs. The footboard slightly raised in the front as well as the dual-position rear wheel, with the help of which you can raise the height of the footboard by a full 2 centimetres, will help you handle the terrain.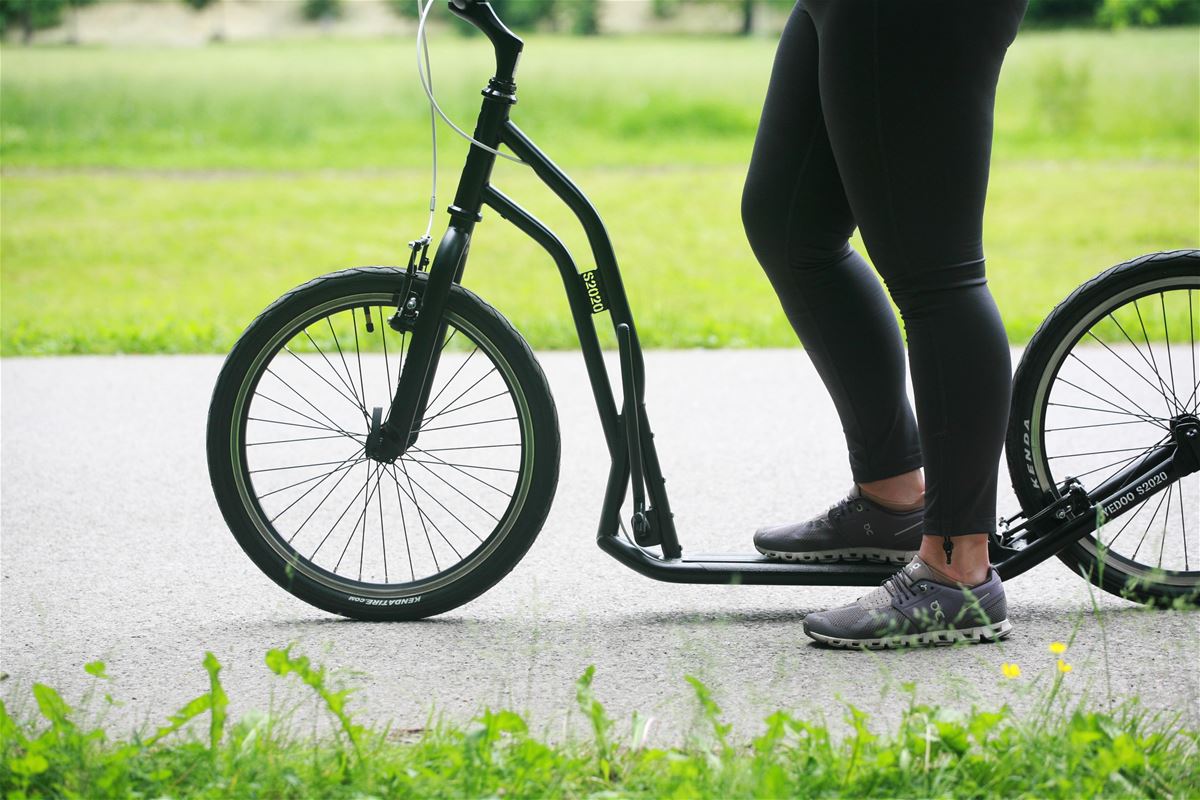 Top components
Similarly to other models from the Steel line, the S2020 also has quality components such as narrow NOVATEC hubs (74 mm) with dustproof and watertight industrial bearings, TEKTRO "V" brakes, foam grips and a locking rod against oversteer and two walled aluminium rims.
Due to lighter components (aluminium handlebar, forks, rims and brakes), the scooter weighs only 9.3 kg. While this is half a kilo more than its aluminium sibling Yedoo Dragstr, the Dragstr is also a little more expensive. With regard to the excellent riding performance of the S2020, the price of EUR 359.90 is more than favourable.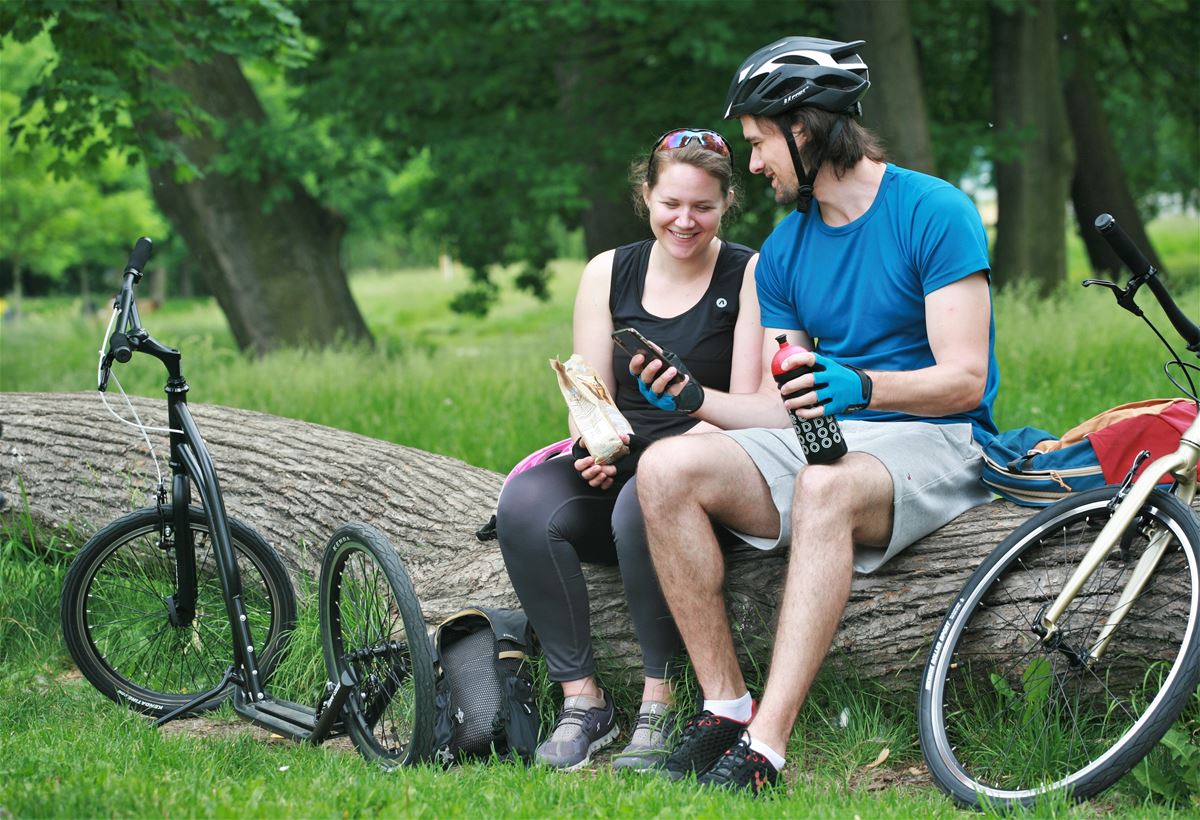 S2016 Disc – a smaller SUV
The Yedoo Mezeq belongs among the pioneer Yedoo machines, its fame and popularity go to the moon and back, but life goes on and brings new challenges. One of them was to recast this all-road rough machine with disc brakes into its more modern version that even today's hipster generation would venture to ride.
And thus the smasher S2016 Disc came to the world with well-tested TEKTRO MD-M300 ARIES disc brakes. You can rely on their fast and stable brake effect under any conditions – on slippery concrete as well as on wet needles.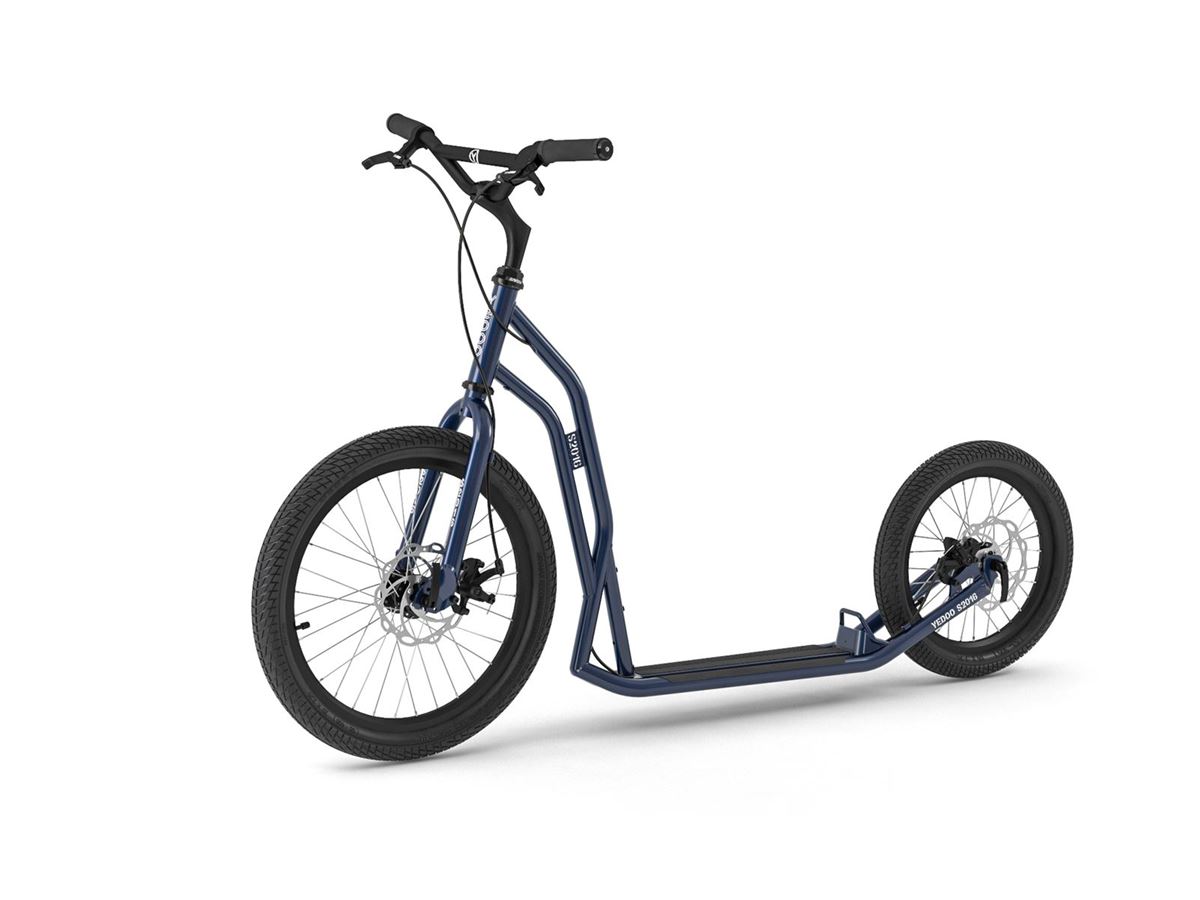 The S2016 Disc has balloon tyres with coarser pattern, which are mounted in two-walled aluminium rims. If you add the wider Novatec disc hubs (100 mm), solidity and stability of the steel frame with truss construction, you will get a reliable machine, with which you will feel safe in the country, in the bustling city as well as in mountainous areas.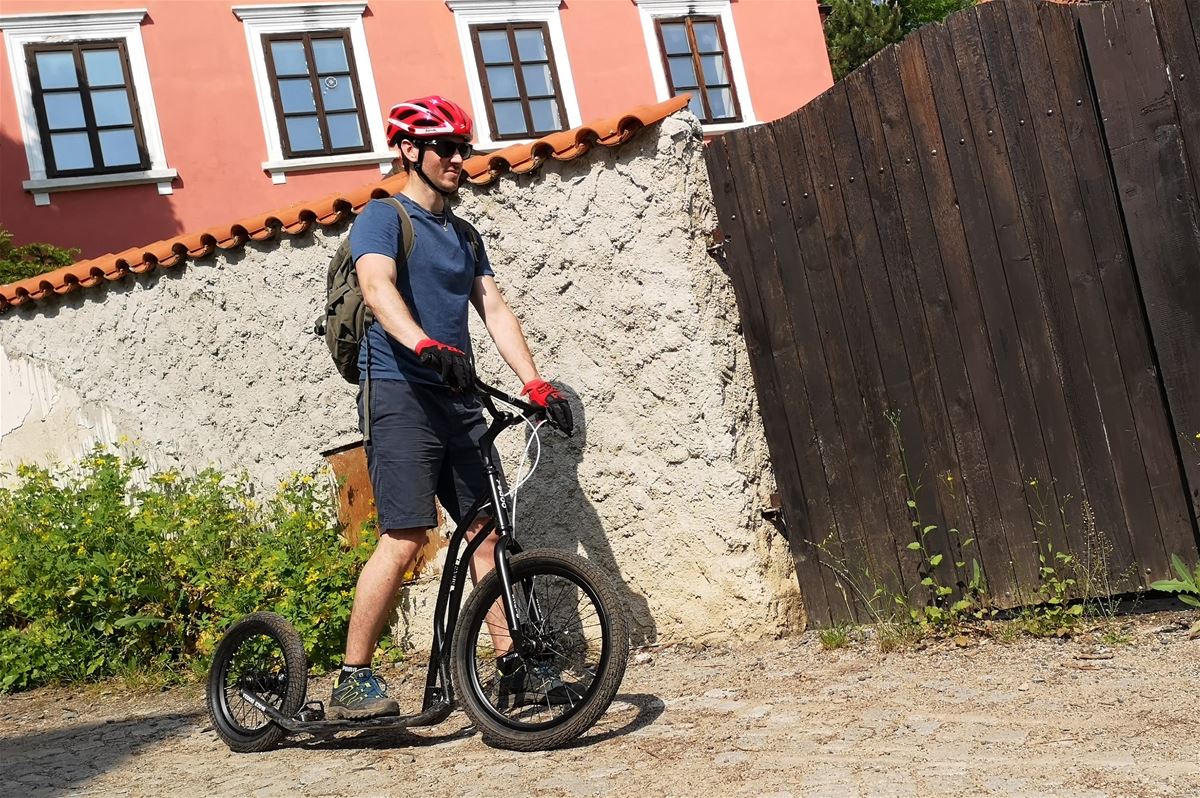 For riding off road, the S2016 Disc actually also has footboard ride height that reaches exactly 5.5 cm. This ensures smooth passing, when getting over curbs, cobble stones or when looking for an iron ore mine overgrown with lichen in the mountains.
In all of those places you will appreciate its agility and easy manoeuvrability. As well as its lower weight (10.4 kg) and greater space for the rider (63 cm), that is compared to the cult Mezeq scooter (10.7 kg and 59 cm).
And its price? A very favourable EUR 379.90. So come with us to where your brave heart pulls you to go.