Wolfer RS. New sport model for scootering addicts
|

Vendula Kosíková

This scooter will definitely ensure a higher level of dopamine and other happiness-giving substances in the body. It is intended for all people, who obtain their regular dose of euphoria on race tracks or when braking personal records.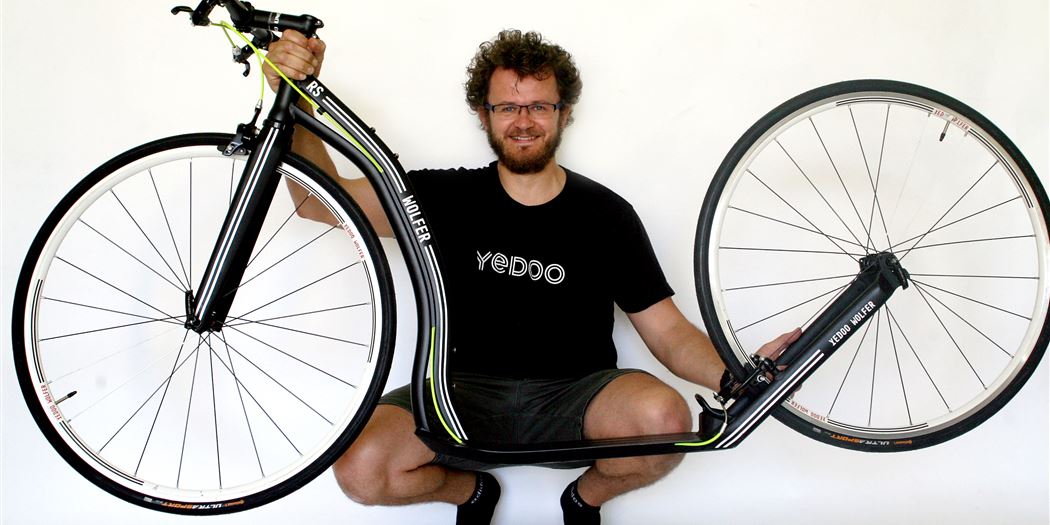 Wolfer RS – Race & Sport
It is said that we keep the dopaminergic pathways naturally active, if setting achievable goals to ourselves, but this ceases to apply for the race version of the Wolfer, because the Wolfer Race & Sport has no speed or distance limits. It is a specialist in practising the impracticable. It will take you to the winners' rostrum as well as to previously unreachable destinations.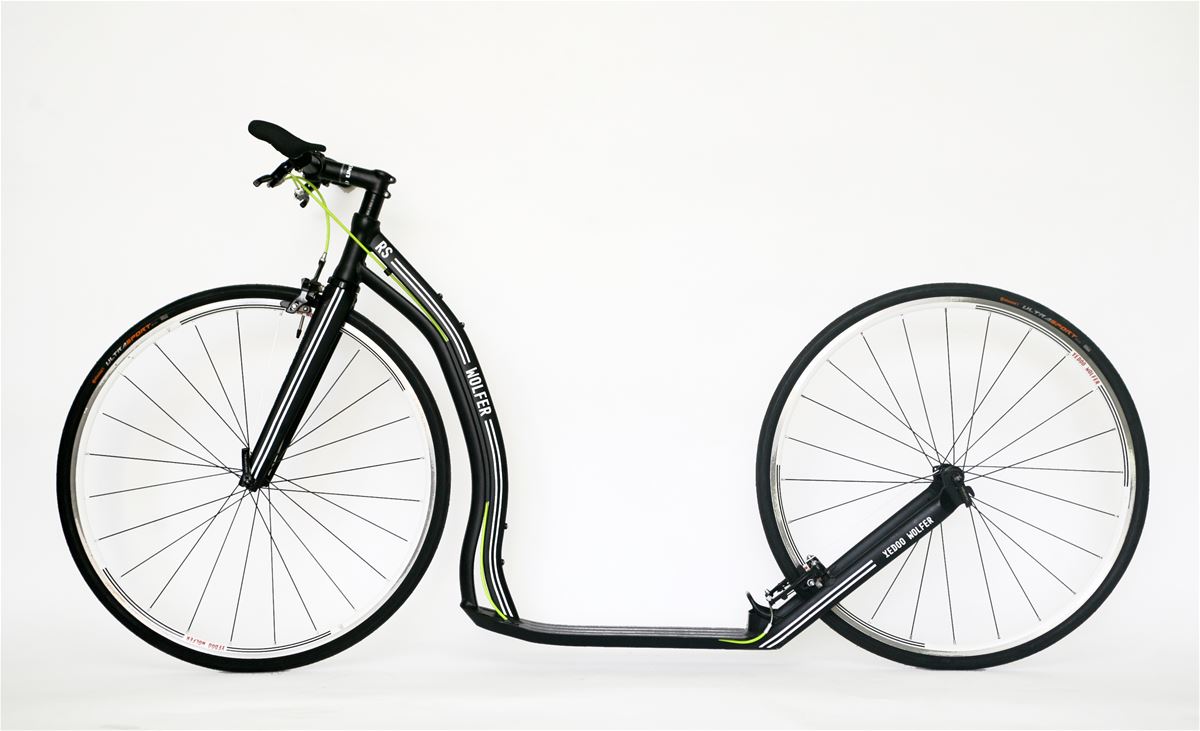 Wide options for personalising
Due to the high degree of personalising, you can adjust this light machine with fast 28inch wheels, an aluminium frame and all-carbon fork in standard equipment, to your nature – transform it into a purely racing special, a fast road scooter or a buddy for long trips. Although "Trip" did not make it into the name of this model, by exchanging the tyres for trekking ones you will transform it into a super light gravel scooter.
A separate frame will also be available (varnished as well as unvarnished), so you can put the special of your dreams together with your own effort.
28-inch wheels
The large 28-inch rear wheel has given the scooter immense speed vigour, ride dynamics as well as unbelievable momentum. Two wheels of the same size are also a source of balance and stability, which the scooter maintains in high speed and turns. Another pleasant fact is that due to the wheels being the same size, you can only bring one spare inner tube on long journeys.
With the Continental Ultra Sport III high-performance tyres, with which the wheels are mounted, you need not fear any defect, though. Due to the balanced PureGrip mixture, the Continentals have excellent adhesion as well as long durability.
Both 28inch wheels have a classic 100 mm bicycle hub at their centre and wider double rims suitable for mounting with these tyres with higher profile.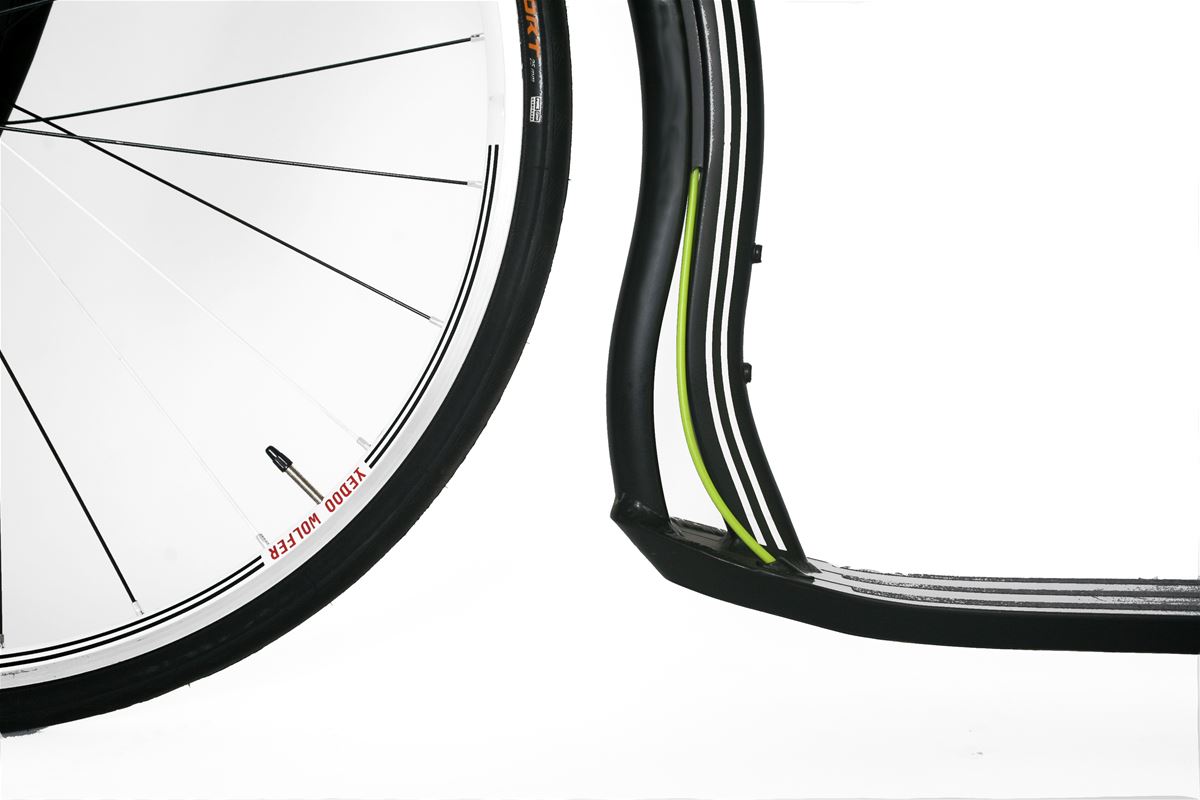 Reinforced frame mounted with above-standard components
At first sight it may seem that the racer version of the Yedoo Wolfer scooter was created only by exchanging the rear wheel for a wheel of the same size as the front one. But nothing could be further from the truth. Yedoo constructers had to adjust the frame, which now reaches the considerable length of 191.5cm, as well as the entire structure of the scooter to the 28inch rear wheel.
The wide wheelbase demanded reinforcement of the rear fork and a change in the inner construction of the footboard. Same as the entire frame, they are made of extruded aluminium profiles. The footboard is also 5 mm wider in each direction for more comfortable placement of both feet. This is useful for long high-speed downhill rides. Yedoo constructers have also supported the overall solidity and lightness with a tapered all-carbon front fork and a semi-integrated headset, which is characterised not only by greater strength of steering, but also longer durability.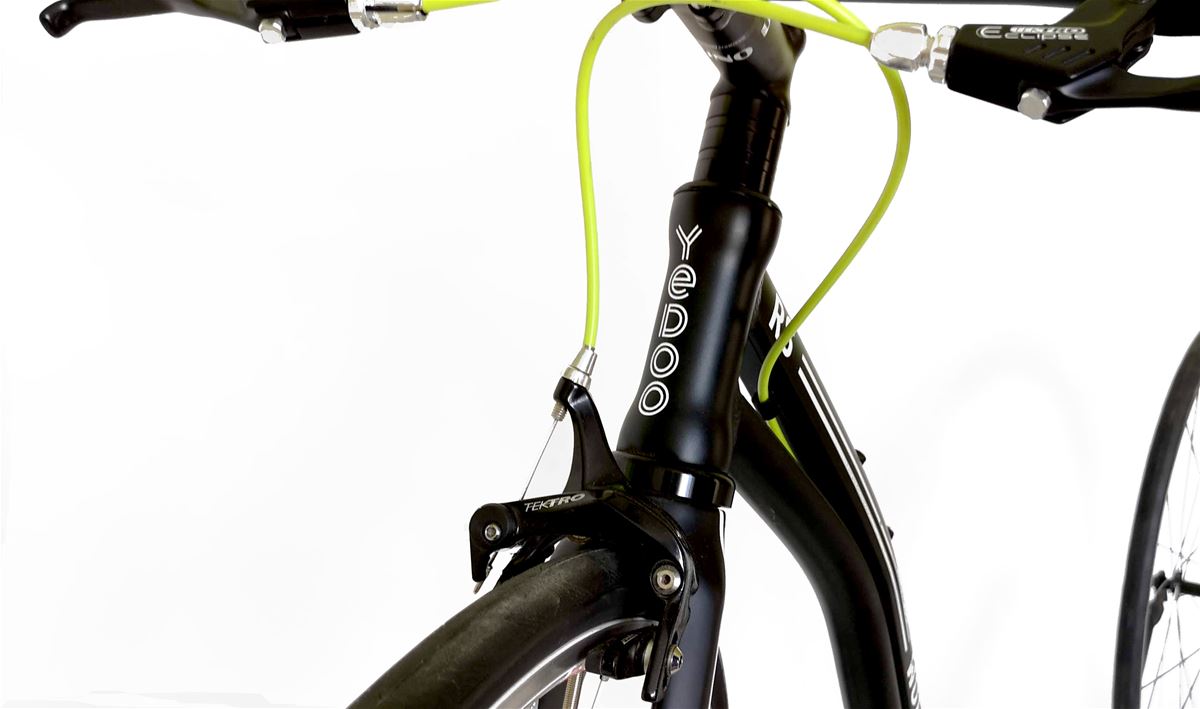 Above-standard equipment is rounded off with double thinned oversize UNO handlebar, Tektro R313 front caliper brakes, Tektro 837AL rear V-brakes and Tektro Eclipse aluminium ergonomic brake levers with double levering. The set is completed with light and pleasant foam grips with fixation and on the main tube of the frame, there are of course screw threads for two bottle holders.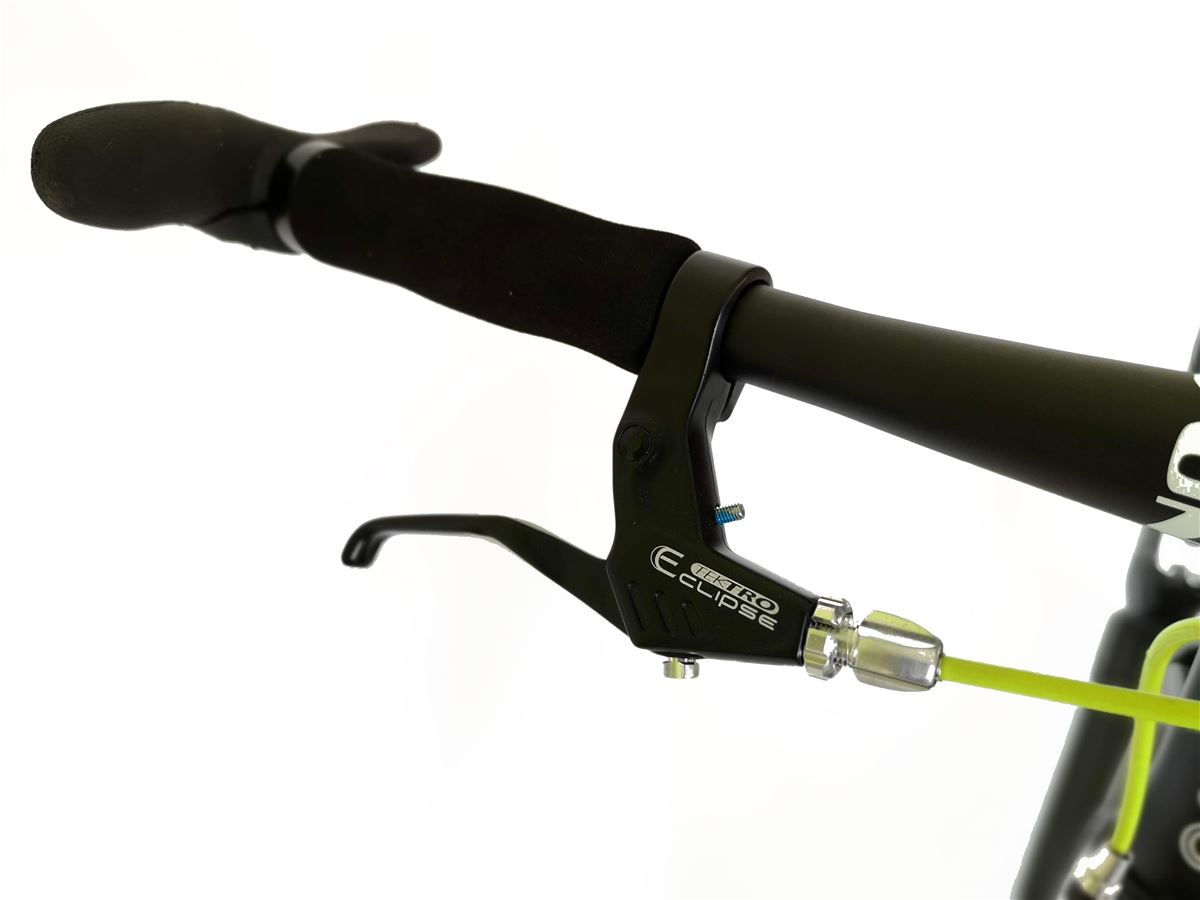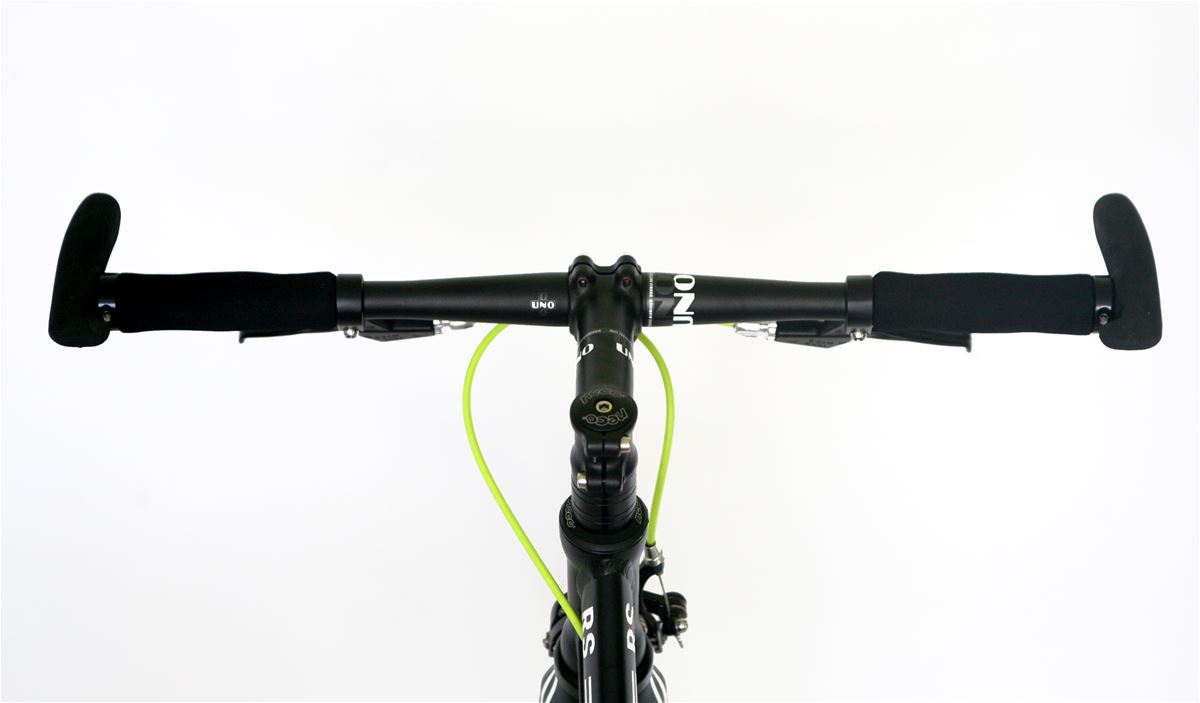 Tread height
Although the double drop-out on the rear fork has remained, for this model, which is purely a road model with ride height of 3.7 cm under the heel and tread height of merely 6.4 cm, it loses meaning. When transforming it into a gravel scooter, the ride height naturally increases with the height of the tyres.
The optimum finely-tuned tread height in combination with large wheels will enable you to overcome long distances without effort and exertion. Wolfer RS races through the landscape with the speed and elegance of a cheetah. After every ride, you will be shaking your head with disbelief at the results that the display on your Garmin smart watch will be showing you.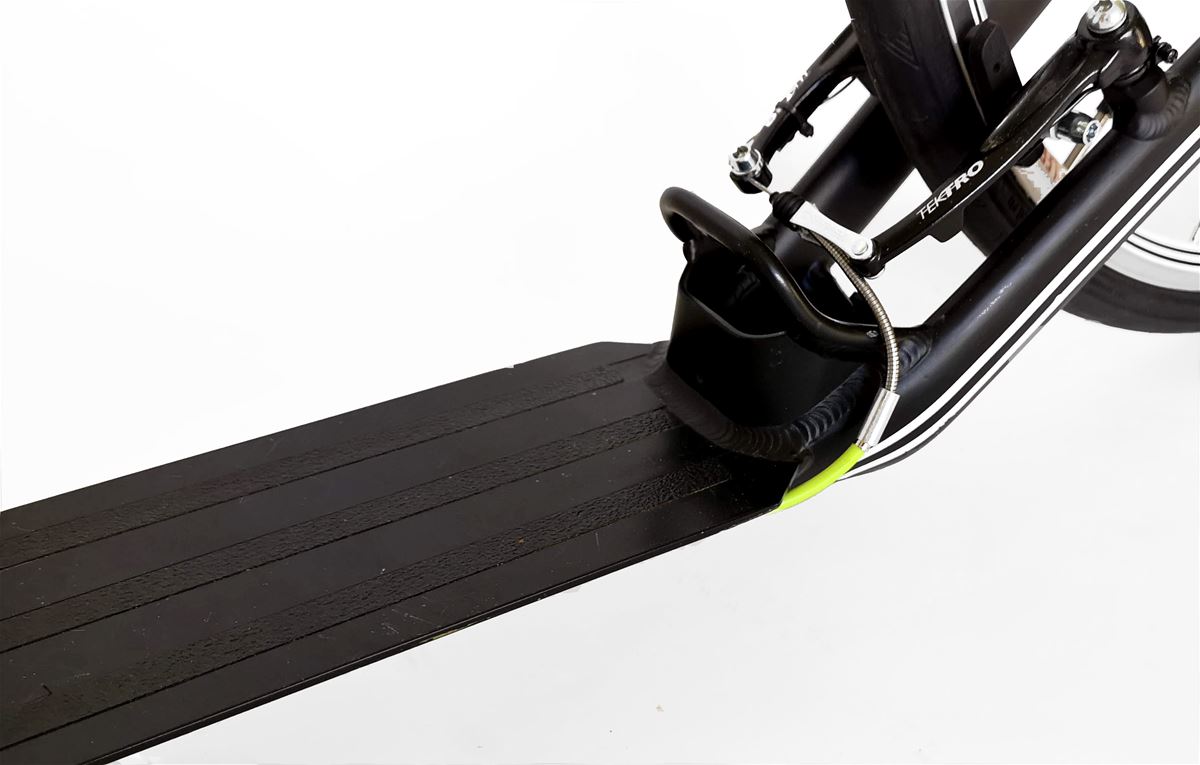 Without reservation it will be tough
The first edition, which numbered 50 pieces of this special, sold out before even reaching the warehouses. News about the upcoming Wolfer RS spread over social networks at the speed of lightning.
Reserve the scooter of your dreams at:
Mobile: +420 737 279 228
Email: info@yedoo.eu.   
The second batch with one hundred further Wolfer RS scooters (in black, red, blue and white) and thirty separate frames (varnished as well as unvarnished) will arrive in the course of the autumn months – in this uncertain world we unfortunately cannot estimate the precise date. Nevertheless, you can make a reservation for scooters from the second edition now already, at info@yedoo.cz.   
It will be best for you to come take a look at Wolfer RS and test it in our showroom in Prague at Radlická 80, however. We will be happy to answer any questions on Facebook, too, or on the telephone number: +420 737 279 228.