Summer on Scooters
|

Vendula Kosíková

Are you planning a trip or holiday and would like to know where you can borrow Yedoo scooters in summer? In the article below, you will find not only a list of our partner rental shops, but also tips for trips and places of interest in its surroundings.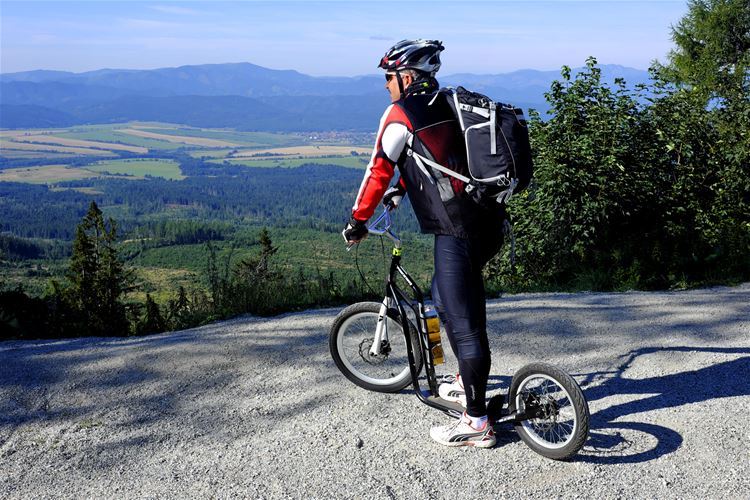 Moravian Hobbiton and The Blue Mountains' Beauties
Don't look for The Blue Mountains in a map for it's not a geographical name but the name of a winery region situated in a mildly waved landscape among five major winery villages of South Moravia. It was named after the colour of grapes that are grown here.
The region is densely interwoven with bike paths which you can cruise not just on your bike but also on scooters. You can rent one in Vrbice – the highest village laying directly on the path called The Blue Mountains. This small village reminds Tolkien's Hobbiton namely thanks to picturesque wine cellars dug into the hillside of Stráž up to seven floors on top of each other.
The Blue Mountains are worth visiting, you can find not only beautiful nature and good wine here but also warm people who would teach you how to enjoy life. You can rent scooters in the guesthouse U Hošků. Please find information about bike paths on www.modrehory.cz.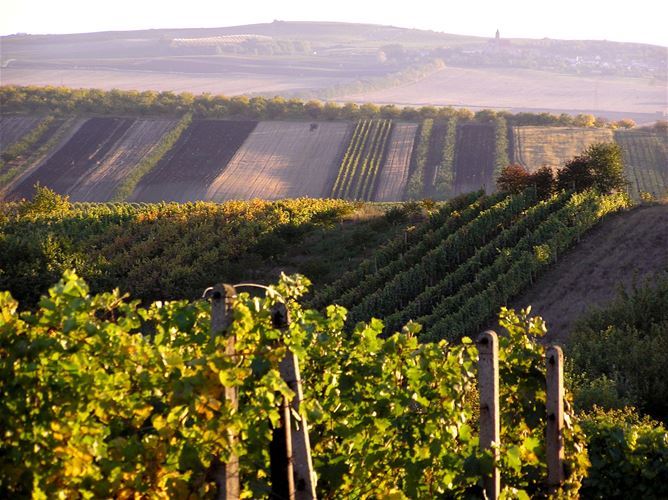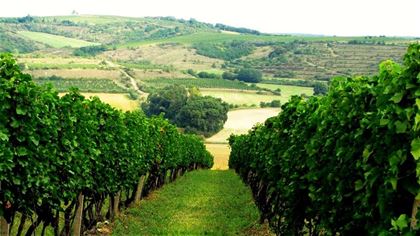 Along the River Berounka to the Castle of Karlštejn
The bike path along Berounka is ideal for scooters. Picturesque valley with minimal elevation offers playful ride to the castle of Karlštejn or to more distant Srbsko. The path has some sections with completely new asphalt surface and along the way you'll find plenty of spots with refreshment. You can start directly from the centre of Prague but the best is to go from Radotín or Černošice. You don't have to hurry, there are train tracks running along the river and if necessary the trains equipped for trippers will transport you back comfortably together with your machines.
The nearest scooter rental you can find within a short distance from Černošice – in Prague Lipence in Lerko Sport Shop. It's easily reached by the public transport (bus No.241 – the terminal). The shop offers wide selection of models and the fee is truly symbolic – 100 CZK per day and 200 CZK per weekend (Fr-Mo). Just mind the refundable deposit, for a machine up to Yedoo City size you´ll put 2 000 CZK, for the Yedoo Mezeq scooter you´ll need 4 000 CZK.
Actions for summer 2016:
Fans of popular shoes BOTAS 66, who will purchase their shoes in the ARTIS - BOTAS store at Radlicka 11 (Prague 5) get a scooter for free for a day.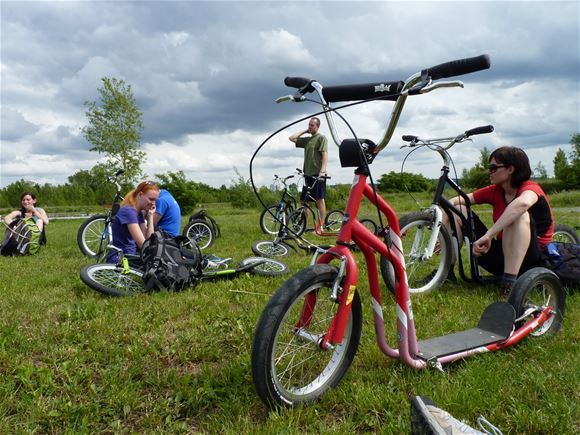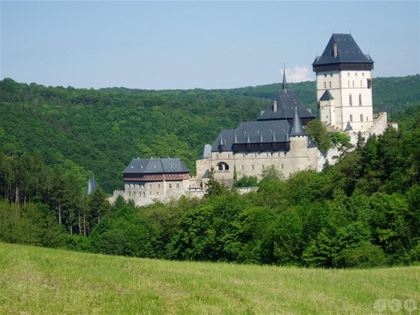 Ještěd – Scooters Besieged By Indians
At Ještěd, there is a specialized rental shop offering a wide range of scooters, various routes and a variety of sporting activities. Those who like adrenalin rides as well as those who prefer slow and safe downhill riding will surely enjoy themselves. Moreover, Ještěd boasts stunning views. In favourable weather conditions, you can see the Klínovec mountain, which is situated 144 km far, or the Žižkov Television Tower in Prague.
On the journey from the peak situated at 1,012 m above sea level, you can visit the Indian archery range, which is located in the middle of the hill – at the so-called Výpřež. Scooter riders are offered 5 free bow shots!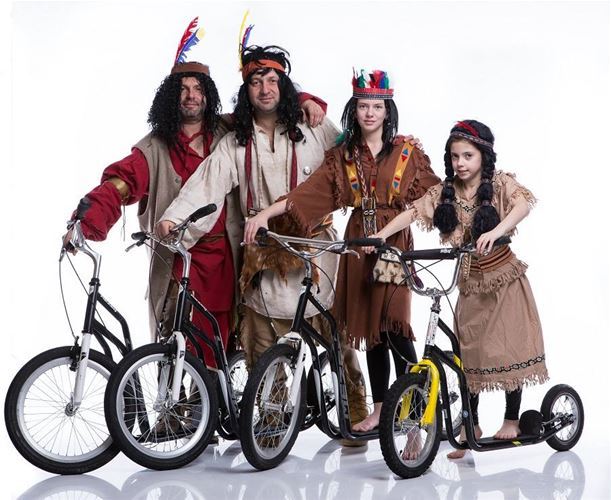 You can also take a ride on scooters to the 12-kilometre far Kryštofovo údolí (valley), the route is ideal not only for families with children – they offer child seats for them in the rental shop. The route is marked with yellow arrows with a scooter and runs around beautiful timbered houses and pubs, an ancient stone viaduct, a unique astronomical clock with movable figures made of basswood to the pub U Kryštofa, where you can leave the scooter and take a bus.
Adventurous souls can ride to Liberec or try out the fast downhill ride from Ještěd. The list of recommended routes and other information is available at www.kolobezkyjested.cz.

The rental charge ranges from CZK 60 to CZK 200 and depends on the route you choose. Open daily from 10 am. To arrange more details please call 602 770 893.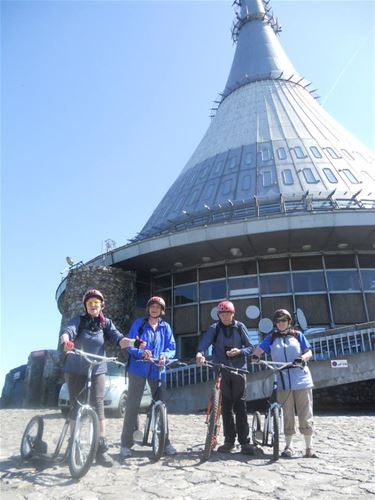 Coolna at the Šumava Mountains – Up to 80 % Slow Downhill Riding
The specialized Coolna centre, which focuses on short skis (the so-called shorties) in winter, provides entertainment on scooters for the entire family in summer.
The owners of the rental shop have personally chosen comfortable asphalt routes without traffic for you, which offer long and pleasant downhill rides and beautiful views of the peaceful places of the Šumava mountains. They regularly take the routes in order to control the signs and markings and keep on increasing the number of places where you can leave the scooter. These places are located mostly in enjoyable pubs near railway or bus stations, from where you can easily get back home or to the parked car.
Detailed description of the selected routes including maps and train timetables is available on the rental shop website. Several routes where you can experience adrenalin rides are of course included.
You can borrow scooters in the Pancíř ski centre – either right at Pancíř at 1,200 metres above sea level or near the lower station of the chairlift at Kaskády parking lot. Another rental shop is located at the Špičácké sedlo, which is the ideal starting point for family trips to the lakes "Černé jezero" and "Čertovo jezero".
Coolna offers a total of 50 Yedoo scoters (40 Mezeq scooters, 5 City and 5 Ox scooters including the equipment, child bike seats, etc.). To make a reservation please call 604 641 817, or contact the rental shop via the web form. They are able to organize an adventurous event for you upon request. The rental shop is open daily from 10am to 6pm.
You can borrow the scooter for the entire day per CZK 180; per CZK 120/person you can arrange transport from place where there is no public transport available. They charge CZK 80 – 120 per the transport, depending on the length of the journey. No deposit is required; you will only need your identity card.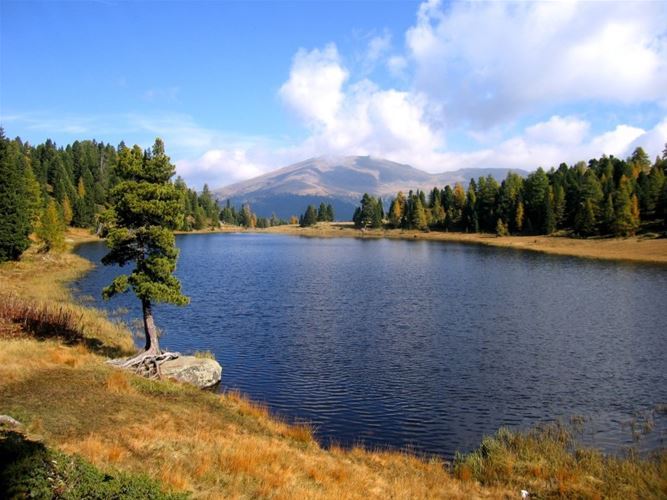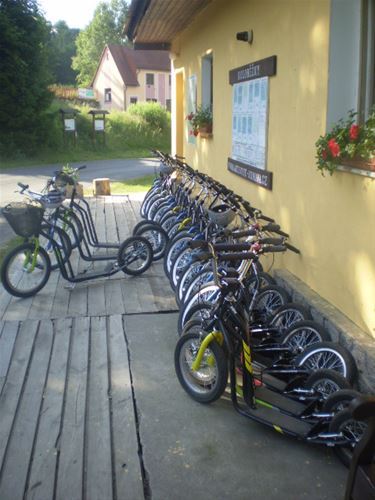 Snow Wolves In The Krkonoše Mountains
The largest rental shop offering snow scooters - SNOW WOLVES – is transformed into a rental shop in summer, which offers scooters, electric bikes and other outdoor equipment for hire. There are 12 Yedoo Mezeq scooters and 4 smaller Yedoo Ox scooters available for hire.
In the Krkonoše mountains, you can enjoy not only a 10-kilometre-long downhill ride from Špindlerova bouda, where they will, of course, take you by a vehicle, but also trips through the surrounding countryside. Surprisingly, you will find there many beautiful routes for scooters, which are suitable also for families with children. From Špindlerův Mlýn you can ride, for example, to the Valley of the Bílá Labe river, to Petrova bouda or around the Labská přehrada dam. For more tips including a detailed description of the routes please go to the rental shop website www.snowwolves.cz.
If you want to discover the beauty of the mountains, which tend to remain hidden from sight of tourist, we suggest that you should hire a personal guide in the rental shop. It is really worth it. To others who are planning trips on scooters we suggest that they refer to the website Krkonoše without Barriers, where they can find many tips for easily rideable routes with asphalt surface.
You can borrow scooters per CZK 200 per day; you will pay CZK 220 for the downhill ride. There is no need to pay a deposit; you just have to present your ID card. It is opened daily from 8 am to 8 pm.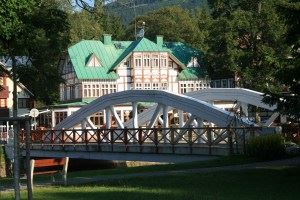 From Litomeřice Along The Elbe Cycle Route
The Radobýl mountain, which towers over the town of Litoměřice, gives the most spectacular views of the splendid hills of the Central Bohemian Uplands. If you are not afraid of riding uphill, then rent scooters in Litoměřice and ride up this magic basaltic mountain. The breathtaking view of the region will surely make up for the difficult journey. Even those who prefer the ride on the Elbe cycle route along the Elbe river won't miss out on the splendid views. Passing through the so-called Porta Bohemica near Žernoseky, they will enter the beautiful canyon of the Elbe river, along which they can ride, for example, to Ústí nad Labem or Děčín.
News for 2016:
Litoměřice Bike & Skate Rental offers extended service this year. Newly it operates 24/7 (seven days a week, 24 hours a day). "It's a cycle emergency," the owner Paul Tschakert says.

Additionally, if you wish, you may be accompanied by erudite guides or learned and beautiful female guides on your rides. Definitely it is worth it, namely the Czech Central Mountains (České středohoří) hide many beautiful corners, known only by locals.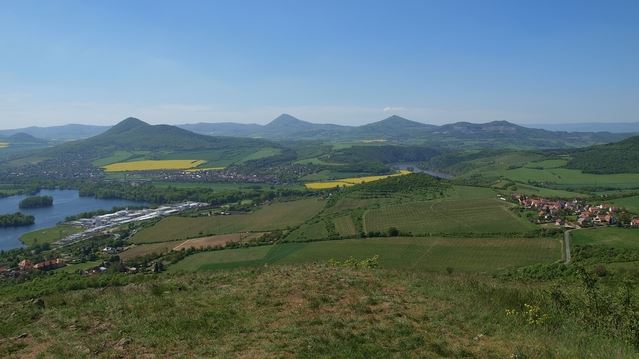 Through Brno City On Scooters
In Brno, near one of the most popular local cycle routes, you can borrow scooters and take a ride along the Svratka river. You can expect flat terrain, smooth asphalt and a leisure time zone by the Olympia shopping centre. Adventurous souls can take a ride to the Prýgl – Brno dam, where they can spend the rest of the day just relaxing. It takes only 15 minutes to get to the centre of the city from the rental shop, the fact that mainly coffee fans and those who enjoy culture will appreciate. Be sure that a lot of interesting things occur in the streets of the Brno city…
The rental shop is situated at the Moravská Slavie tennis courts in Polní street 6; several models for adults − Yedoo Mezeq, Yedoo City and Yedoo Ox, as well as Yedoo Čtyřlístek children's scooters and balance bikes are available there. You will pay CZK 90 per hour, CZK 330 per day and CZK 550 per weekend. Please note that you will need a deposit of CZK 2,000 – 1,000 to hire a scooter.