Beating Old Age with a Scooter
|

Vendula Kosíková

"Anyone who doesn't move and learn new things gets old faster", explains Hanka and Standa Kubín, active sixty-years-old guys who don't miss any technological novelty and discovered a new activity, scooter riding, a year ago.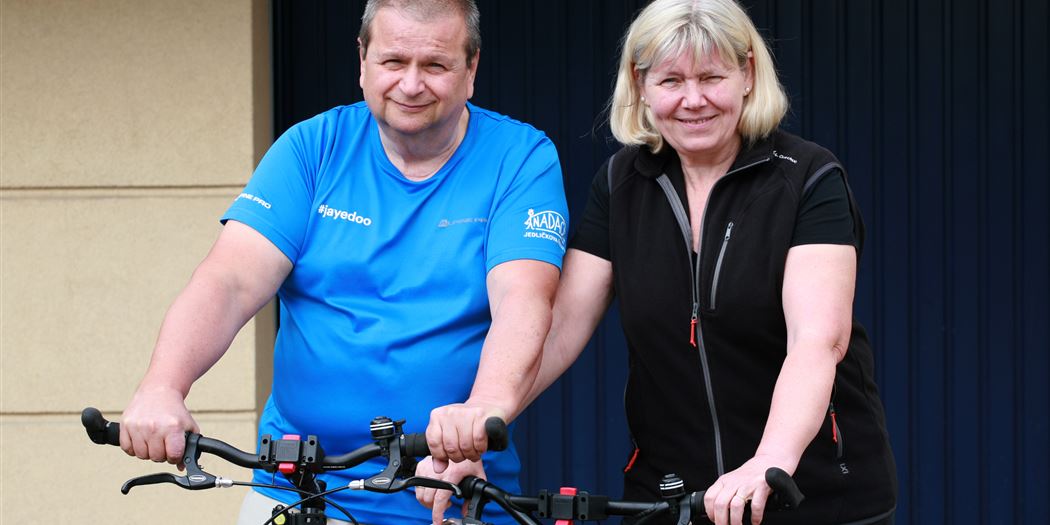 "It´s been almost impossible to get onto a bicycle seat in my age and with a few more pounds I´ve gained recently. Also, keeping balance got more difficult. But I needed some movement and started to check the scooters. I was inspired by my son's wife Irča and her Yedoo Trexx machine," says Standa, a computer systems administrator who is already getting ready to retire.
Movement is important at any age
Although aging is a very individual process, it is characterized by a loss of muscle mass, reduced mobility, deterioration of movement coordination, bone fragility and skin wasting. Also, the blood flow in the organs decreases as well as the function of the respiratory and cardiovascular system. But all this can be improved by the right physical activity.
An ideal activity is aerobic exercise that engages large muscle groups and lasts longer than 15 minutes. Apart from brisk walking, it can be scooter riding that protects joints, and in addition to the muscles of the lower limbs, it also effectively engages the hands and the muscles of the back and abdomen. The outdoor activity also brings other benefits such as getting in touch with people with a similar mind and vibe and a feeling of nicely spent time.
Standa borrowed Trexx for a weekend and was excited: "Unlike the bike, I felt safe on the scooter. I enjoyed the ride. The only concern I had was that I wouldn't be able to convince my wife to join me, she isn´t into sports much. We love to spend our free time together…. "
But Hanka got him by surprise. After trying out the smaller scooter Yedoo Dragstr, all was clear to her. "I didn't want Standa to ride alone, what if something bad happened to him. Moreover, moving and learning new things helps us to stay in shape, " explains Hanka, who is already enjoying her retirement.
"Yedoo scooters appealed to us both, we liked their appearance and low weight," adds Standa, and Hanka recalls how they had got their chosen models before they even managed to buy them by themselves: "The purchase was arranged by our kids and we got the scooters as birthday presents for our 62nd birthday (I'm just a day younger than Standa). We were leaving the birthday party on our scooters so unexpectedly then. "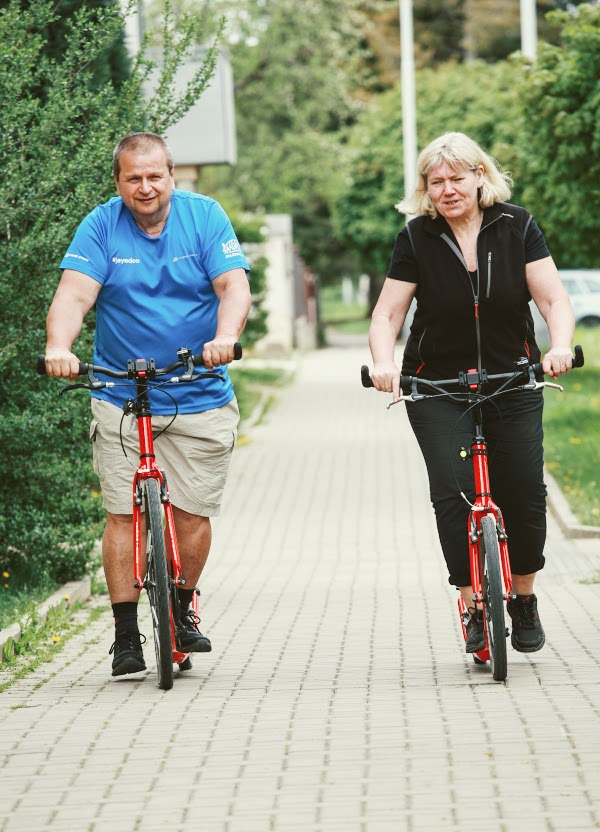 Easy riding
"We are easy riders, we want to keep our physical well-being, not to ruin it and enjoy the ride. Twice a week, usually at weekends, we ride a daily dose of about 15 km. We rest in our favorite places, enjoy the landscape, being together and having physical strength to go for it.
In the surroundings of Uhříněves, where Hanka and Standa live, there is a slightly undulating terrain full of plenty of beautiful bike paths. Most of all they like to go to Netluky, Dubeč and Klánovice or to Benice and Kolovraty. "We change routes to get to know something new. On the way we look mainly for beautiful alleys, ponds and quiet corners with benches.
Last summer, during the big heat, we got up early to take advantage of a fresh morning and go for a ride. Before the sun was beating down, we were back at home resting happily. "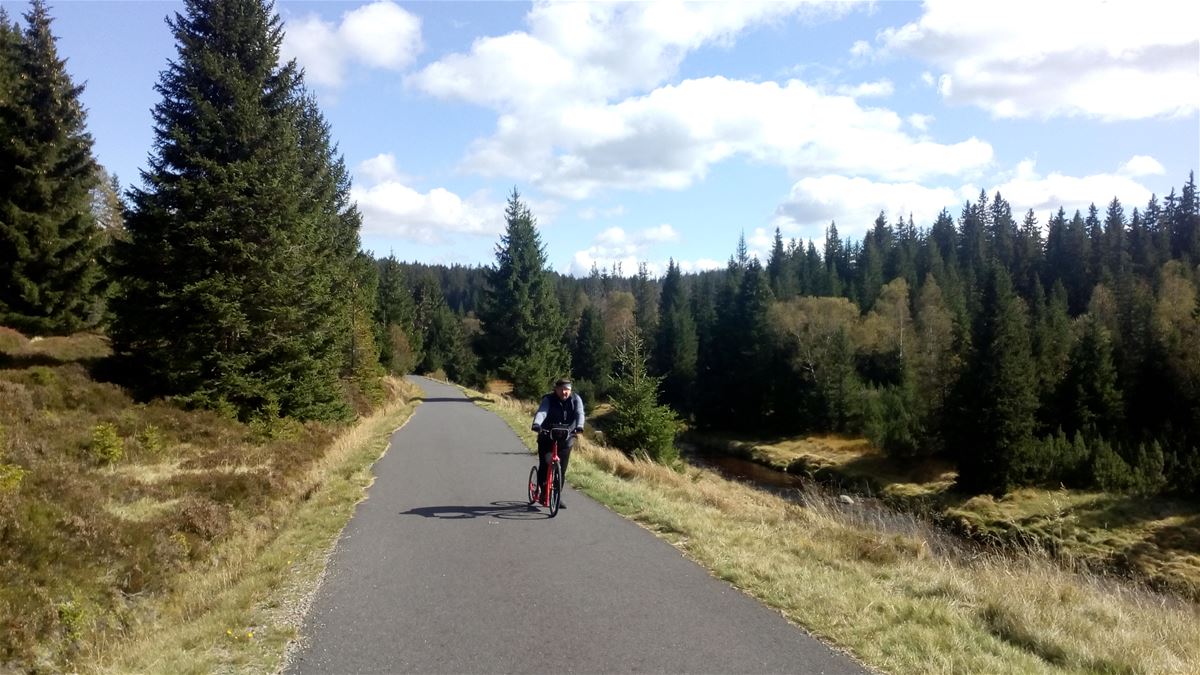 With scooters to Šumava and Velký Meder
"We don't even go on holiday without scooters. To be able to take them with us, we bought a rear car carrier. Last year we traveled to our favorite Šumava, and this year we are planning to go to Velky Meder to Slovakia. Riding scooters and visiting thermal baths is an ideal mix of active rest days. "
Spotting planes on scooters
Hanka uses her Dragstr for spotting planes, sharing this second love of hers with her daughter Zuzana. They started riding scooters to a viewing tower in Hostivice together. Zuzana bought Yedoo Trexx, and thanks to it she can ride four kilometers from the parking lot to the spot in a minute. "We both have the Flightradar app on our mobile phones, and don't miss any air rarity. We´ve recently admired the Airbus A380 Emirates in Arsenal FC colors, "Hanka tells us enthusiastically.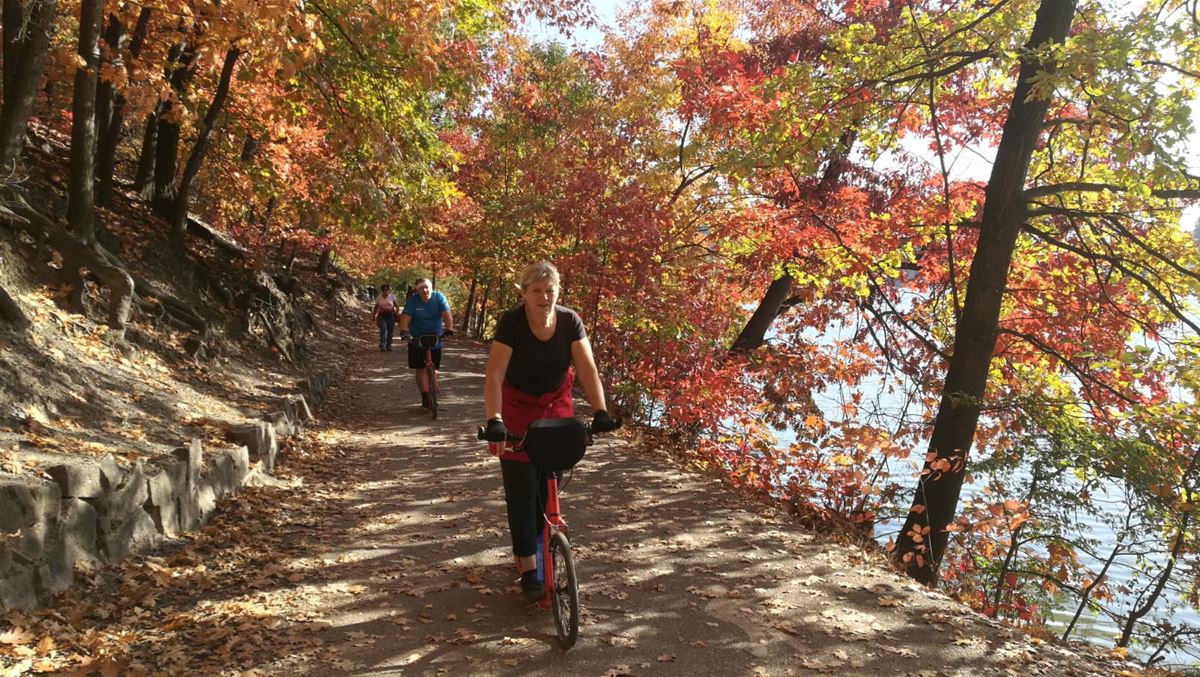 The main thing is the joy of movement and being together
"Scooters have enriched our lives. We walk a lot, but scooters have moved us further in terms of gained kilometers and shared experiences. "