We are extending the warranty to 3 YEARS
|

Vendula Kosíková

Because we not only produce Yedoo scooters but also test them with passion, we know they can be relied on – on your way to work, at races, scooter expeditions, playgrounds , when walking a dog or enjoying your leisure time. As Yedoo we don't just brag that our products have performance and quality built to last – we've proved it by extending the full warranty to 3 YEARS! This extended, 3-year, full warranty applies not only to Yedoo Alloy scooters but also to all other Yedoo scooters and Yedoo balance bikes.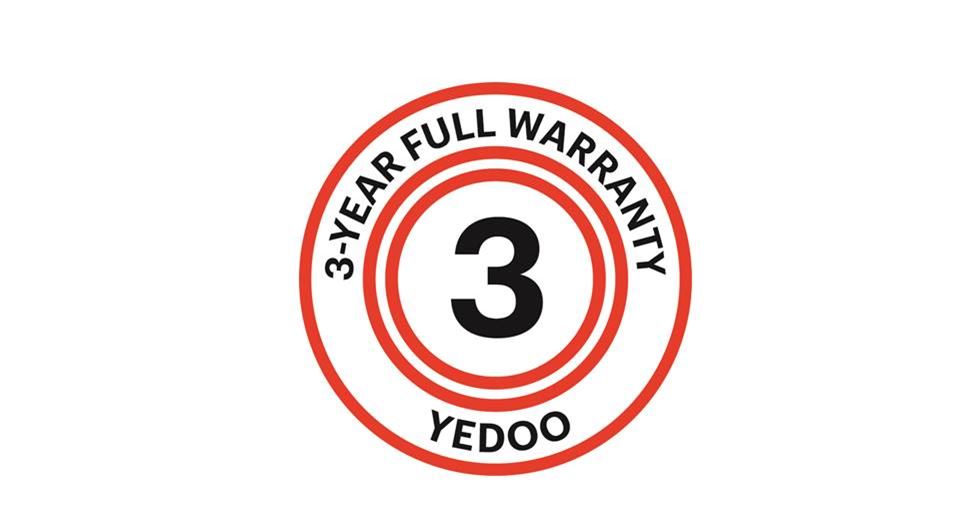 What is good for a scooter or a balance bike?
The Scooter, if properly adjusted before the season, is basically maintenance-free. However, you will make a great leap forward by taking good care of it.
The full three-year warranty applies to all Yedoo balance bikes and scooters purchased after January 1, 2018.
Check your machine at times - tighten the screw connections, inflate the tires to the recommended pressure, lubricate the wheel and handlebar bearings, lubricate the brake shoes and the brake cable, and even check the tension of the wires in the string – and your machine will pay it back.
You are not much into it or haven´t got the tools at home…no problem, take your scooter or your balance bike to our place, we´ll be happy take care of it. Service is provided by many of Yedoo retailers as well. 
How to apply the warranty
Yedoo scooters on the go
Reliability of Yedoo scooters has been tested by many travelers and adventurers from around the world. Check out what you can do with scooters and where they can get you.
If you still want to complain about a scooter defect, contact the retailer where you purchased the scooter. To apply the warranty you will need a proof of purchase and, of course, a scooter free of all impurities.

Just be careful - the defects caused by incorrect installation or use are not covered. That's why we recommend that you read the User's Guide well. You will also find safety recommendations, all about maintenance and your warranty card here, including the frame number box – make sure to fill in the frame number in case a scooter gets stolen from you.

The User´s Guides for each scooter and balance bike can be found on our web site in the technical data page.