A Scooter as a Tool for Transformation
|

Vendula Kosíková

Michaela Dvořáková and I met in a café at Anděl. We skipped the small talk and began discussing scooters right away. "The scooter is my transformation tool – I owe to it for many things," was Míša's first sentence, and my jaw gradually dropped, when listening what she had to say next.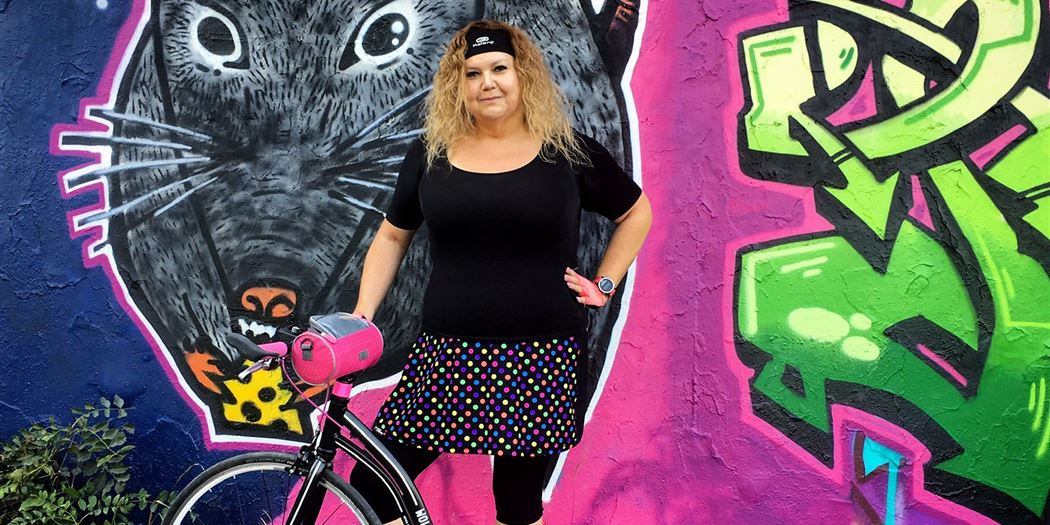 "At the age of 42 years I weighed 140 kilograms, took blood pressure medication and movement, despite having done sports when I was younger, was increasingly more difficult for me. The idea that I may never ski again with my nine-year-old son shocked me into action. On 6 March 2016 exactly, I got up at six o'clock in the morning and set out of a six kilometre long track. I began my day in this way four times a week. My weight began to move downward and by August I was already able to hop on a scooter."
Where did your resolution come from? 
One just has to make a decision, and then, in front of the house in the morning, with your tracksuit on, the resolution comes all by itself. The results help, too, such as "having to" buy a new skirt, or walking up the stairs to the fourth floor without puffing like a steam locomotive.
Besides, I like moving outdoors. Nowadays, when I have time, I do 25 kilometres on a scooter, and when I do not have the time, I run a track of approximately seven kilometres, but I prefer scootering, it is more fun.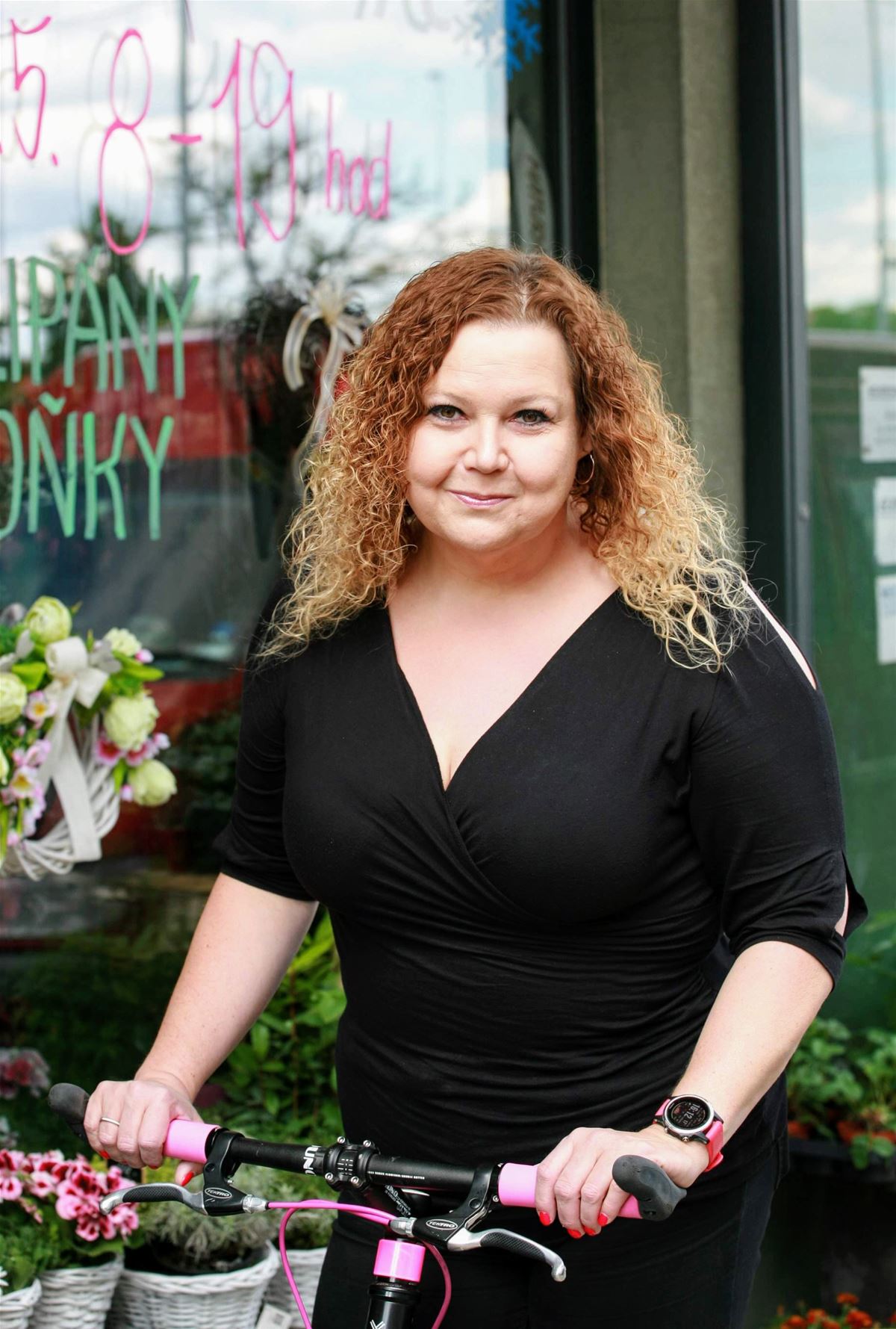 How did you get to scootering?
My brother runs marathons, and his wife Eva, who could not keep up with him, came with the idea of borrowing a scooter in Koloběžíme at the riverbank in Prague. I went with her then. Immediately after setting off, my face split into a wide smile. It was love at first push-off. I had no problem with the dreaded switching of pushing legs, either, it was just purely natural movement.
When the boys from the rental shop saw my enthusiasm, they prolonged my scooter rental to four weeks right away. After a month I bought it and between August and the end of the year 2016 I travelled 1,200 km on it.
So what are you grateful to the scooter for?
For the gorgeous group of people that is forming around scooters. They do not exert themselves as much as cyclists do. The journey passes more quickly, if you spend half of it just laughing your head off. We have fun at the kick scooter races as well. I am a competitor without ambitions, I just view the Rollo league as excellent cardio workout, but it is superb to see how avid the boys and girls in the league are. I enjoy watching the excitement, the competing on the race track and the joy of sports. 
I also owe the scooter for having helped me lose 46 kg!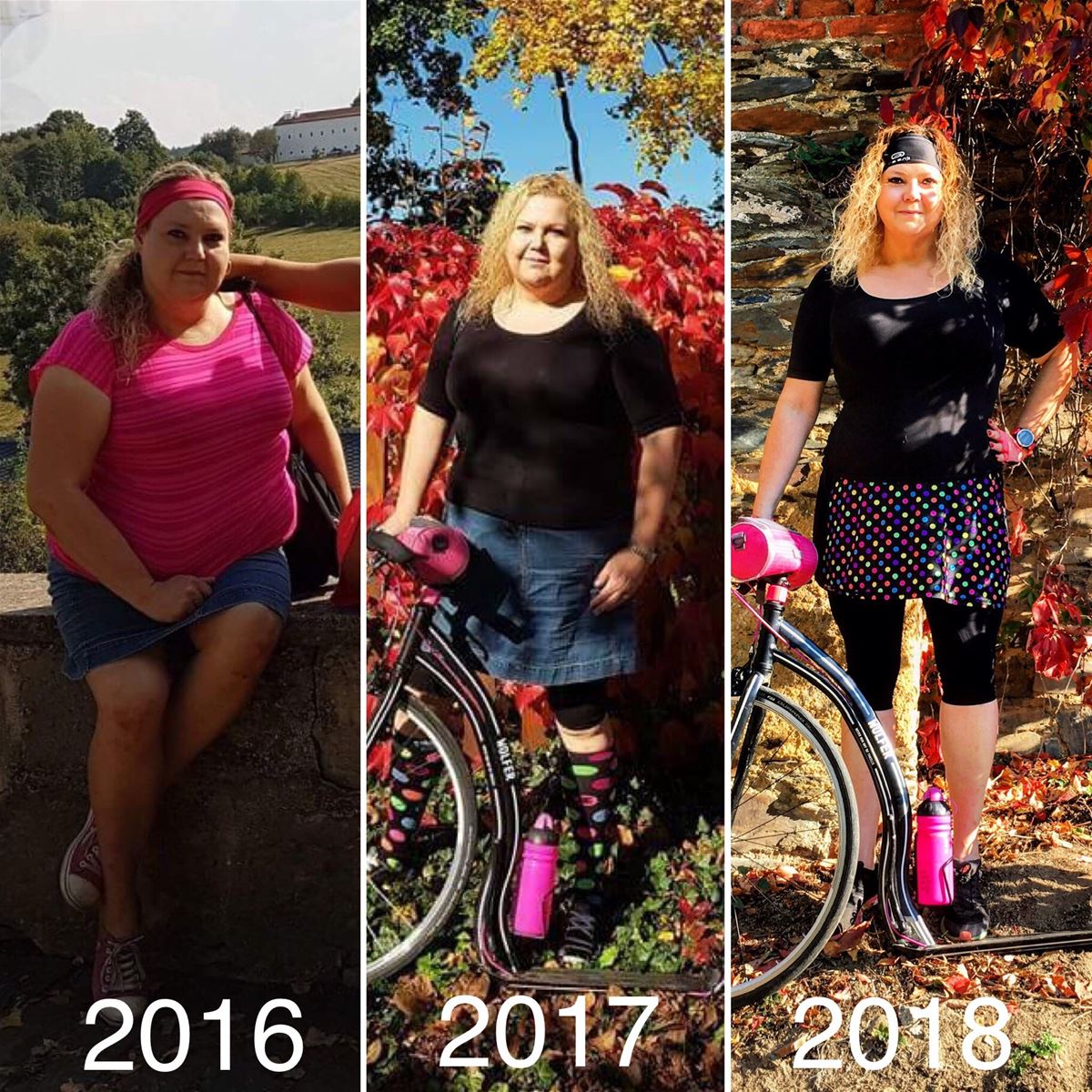 Is losing weight easier with a scooter?
How to burn fat the best way
Fat is best burnt with an optimal heart rate, which, to put it simply, you can recognize by still being able to talk as you move. If you are getting out of breath and cannot say more than two words at a time, you are probably riding on sugar.
Fat will not begin to degrade immediately, though, but only after 30 to 40 minutes of physical activity.
Fat is burnt the most efficiently on an empty stomach between six and eight in the morning, when the glycogen deposits in the body are used up. With the right heart rate, you begin to burn fat after 20 minutes already.
"Yes, the scooter easily keeps you on lower heart rate, where you burn fat. Only recently I was out riding for two hours along the Labe, and according to my Garmin watch, I was using energy from the fat deposits. Pleasing to know, isn't it? I burnt 1000 Kcal in two and a half hours. To burn the same amount of calories by running, I would have had to run approximately 12 km. A horrible idea for many people, but I can now run, too, thanks to the scooter.
I have, of course, also adjusted my diet. I more or less eat just twice a day, have a nutritious meal and watch the caloric output and intake.
What do you ride?
I began on the Kostka Tour scooter, but soon after Yedoo came up with the aluminium collection, I switched to Yedoo Wolfer. I have tried Trexx as well, but Wolfer is a matter of the heart for me. Last year I travelled 2000 km on it. I scooter 10 months a year, 3 to 4 times a week, and on weekends I make longer trips or go to races.
Where do you go most frequently?
In the area around the village of Herink, where I live, there are beautiful routes in the direction of Radějovice, Popovice, Petříkov or Štiřín castle.
From the trips around Bohemia, I like routes going from Hradec Králové to Kuks, from Brandýs nad Labem in the direction of Lysá and further to Ostrá, where there is the Botanicus farm.  Or from Roudnice to Litoměřice and rides around Kvilda in Šumava.
Perhaps you will meet Míša somewhere. Yedoo wishes a lot of good scootering luck to you as well as to her.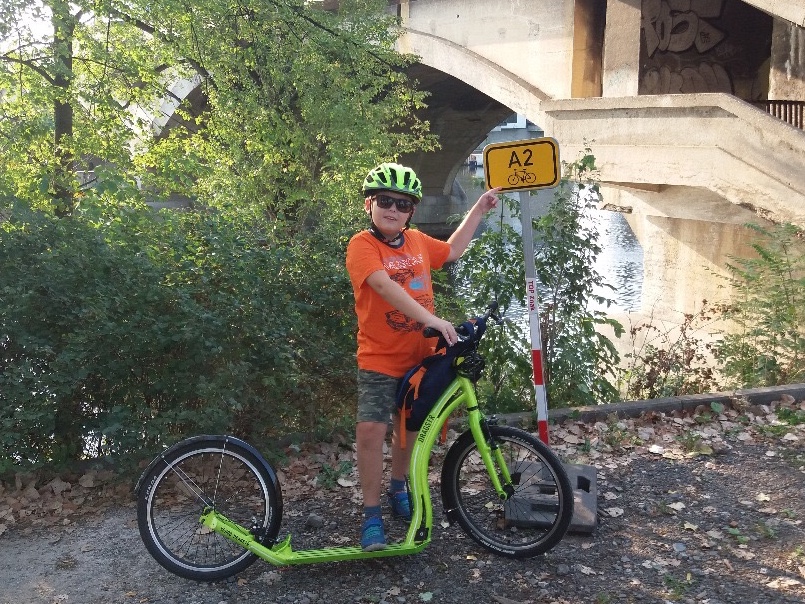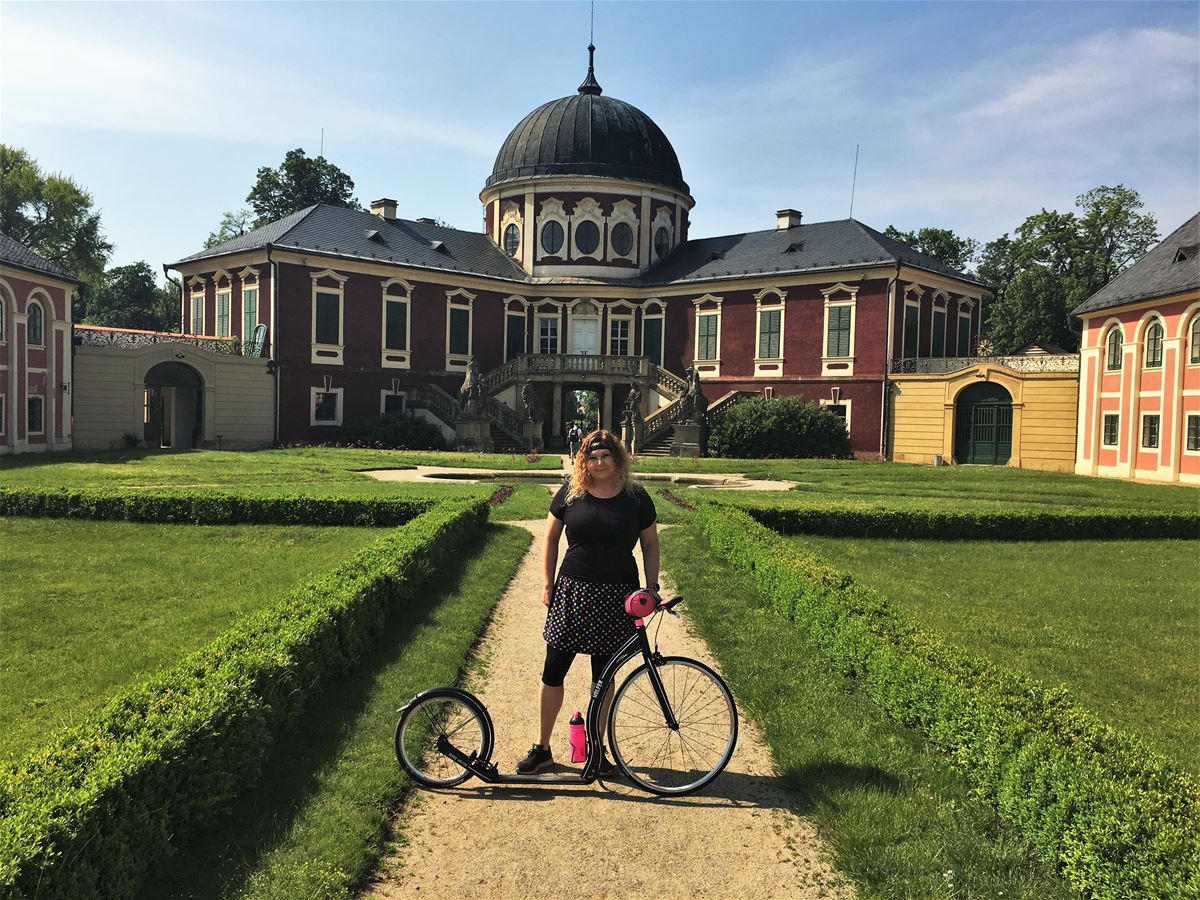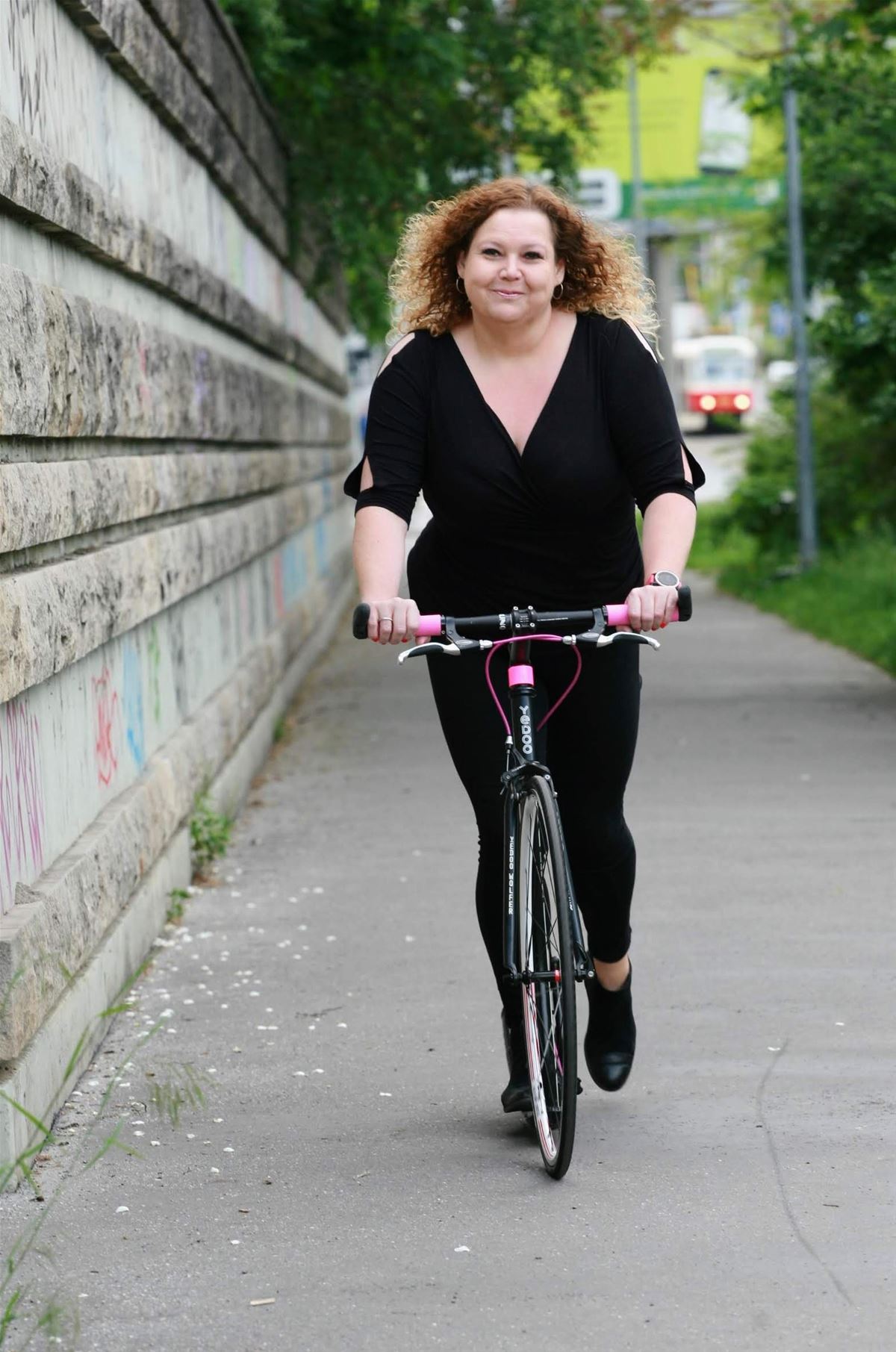 Perhaps you will meet Míša somewhere. Yedoo wishes a lot of good scootering luck to you as well as to her.