Frida & Fred. A New Aluminium Scooter for Children
|

Redakce

In the morning at the school gate it steals the show, by day it blows the competition away and in the evening it´s the ballroom queen. Frida & Fred is going to be loved by the whole family, plus you can switch handlebars when you've grown, so it lasts a lifetime.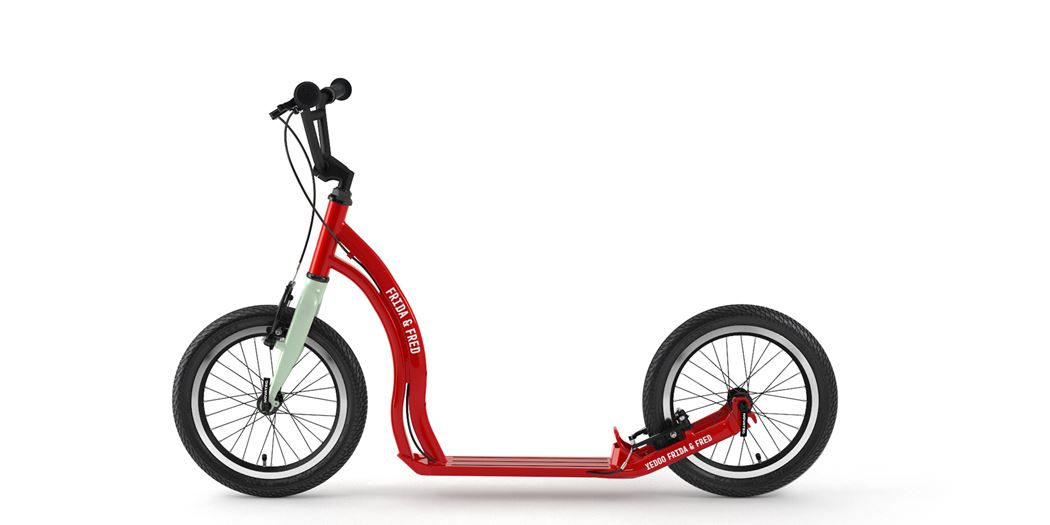 Light and deft as a gymnast
How was Frida & Fred born?
A father, a scooter-rider himself, came over to us asking whether we could also make a scooter for his daughters. A real race scooter – for kids from the age of seven? We were up for it!  And because we only know the best – extruded aluminium profiles – we modified existing models and combined them with all kinds of children´s scooters.
Sounds of wild activity came from our workshop. From time to time spooky hybrids appeared at the door. In the end, what worked best was a shortened Friday, with children´s components. Later on we made an improvement and the frame got even lighter. This is how Frida was born - and to make the boys feel better, it was named Frida & Fred.
Frida & Fred has all the advantages of Yedoo Alloy adults´ aluminium scooters plus some more. Due to its proportional reduction, it gained dexterity and lost weight. Thanks to the unique aluminium frame structure, it´s down to 6.5 kg and can take up to 120 kg.
Its base is, as with Yedoo Alloy scooters, extruded multi-chamber profiles that are seriously resistant to both vertical and lateral loads. Because of this profile the scooter is amazingly light, optimally stiff and very durable.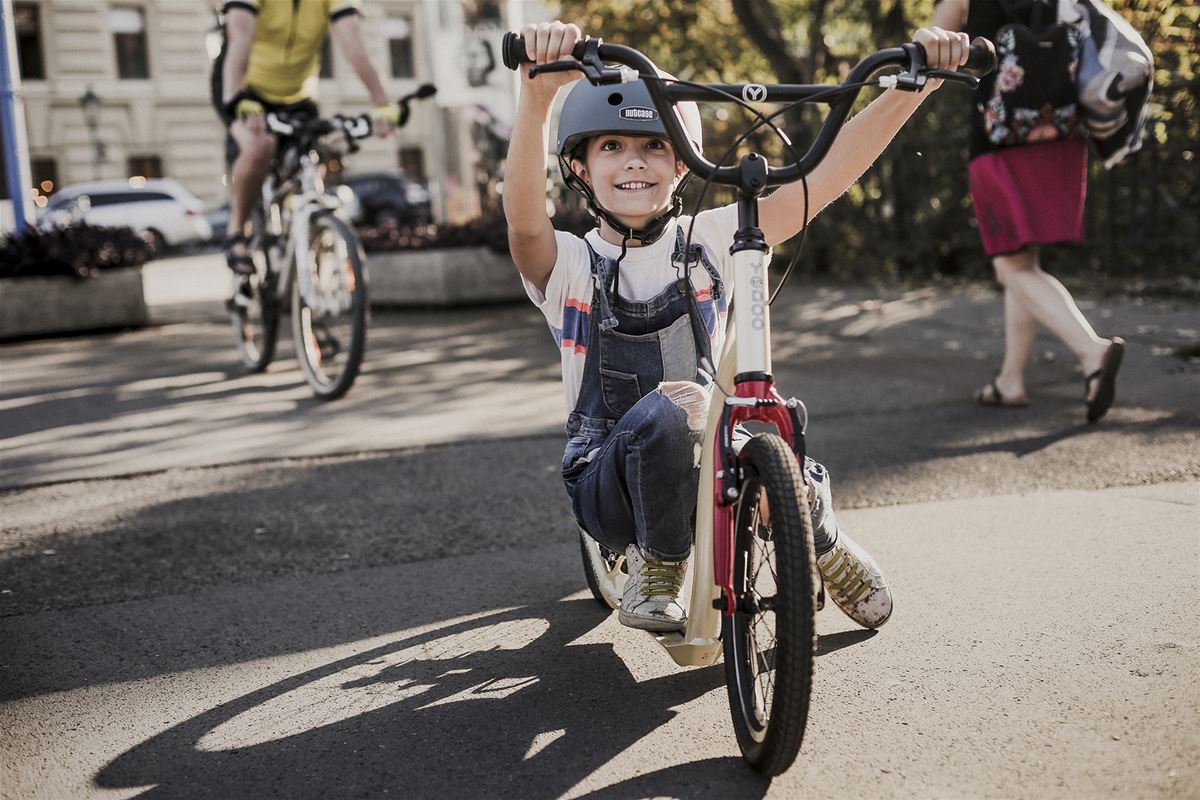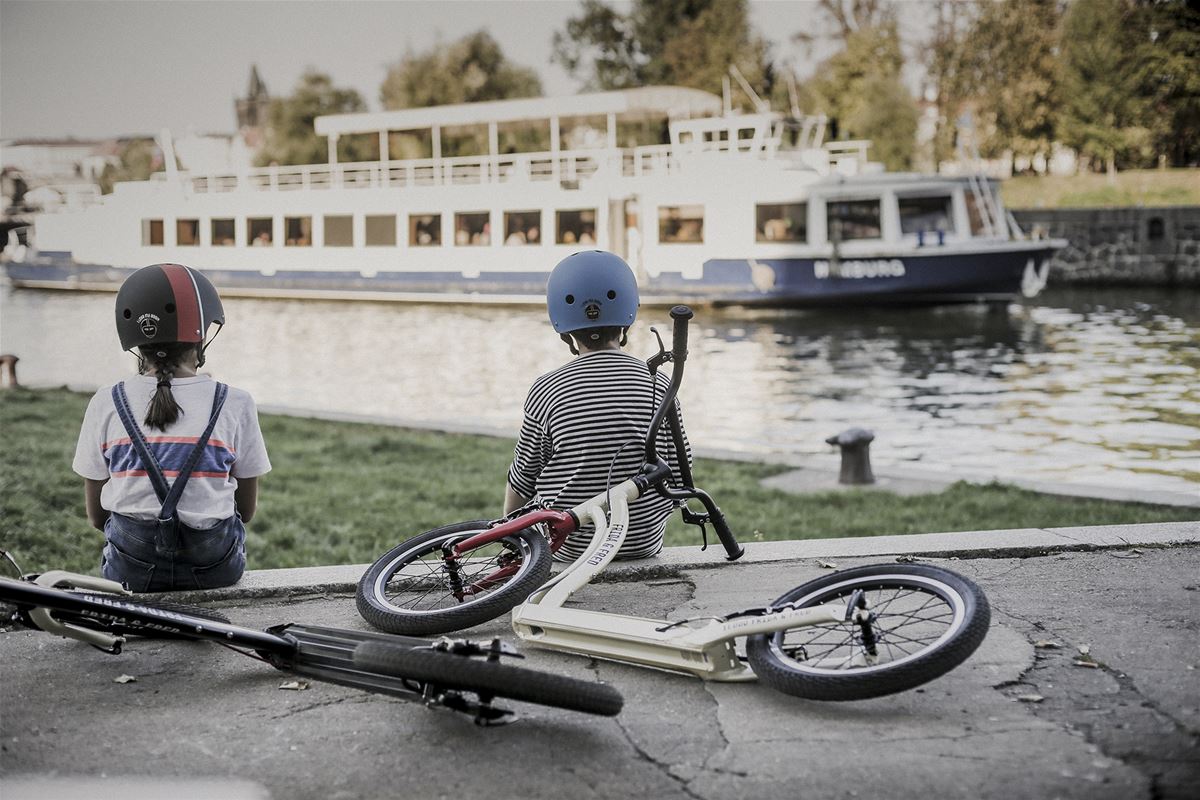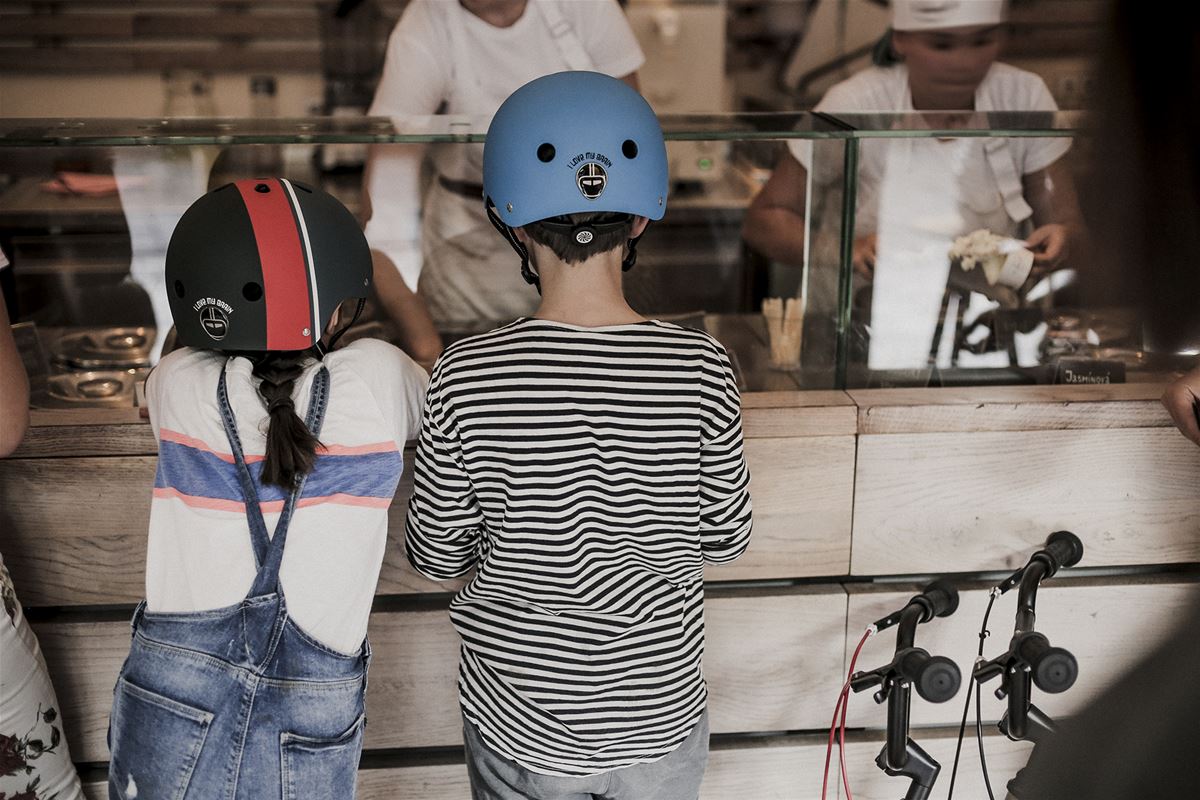 Brisk on the plane, bold in turns
What will buzz the children is the awesome dexterity and playfulness brought by the scooter's stumpy proportions – it's just 133 cm long. Also, they don´t have to be afraid of leaning into a bend thanks to the bevelled sides of the footboard.
A scooter that lasts a lifetime
Frida & Fred´s conversion into an adults´ scooter is easy. A set of bowdens, grips and brake levers will do the job, all soon on offer.
Sixteen-inch wheels roll lightly down the road thanks to industrial bearings resistant to dust and water. The low tread height will ensure a brisk ride with minimal effort – what we call 'squatting'.
The scooter is ready for off-road, too: you can raise the footboard height just by using the dual-position rear fork and off the children go into the greenery.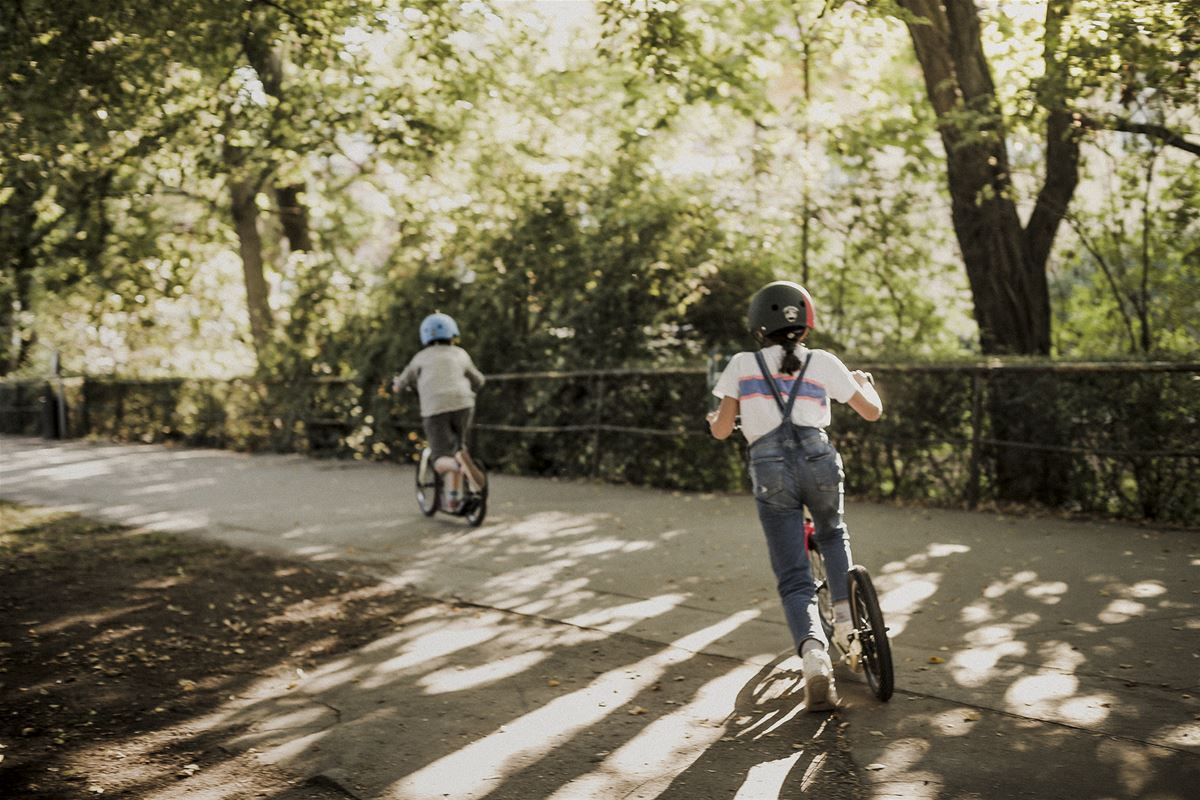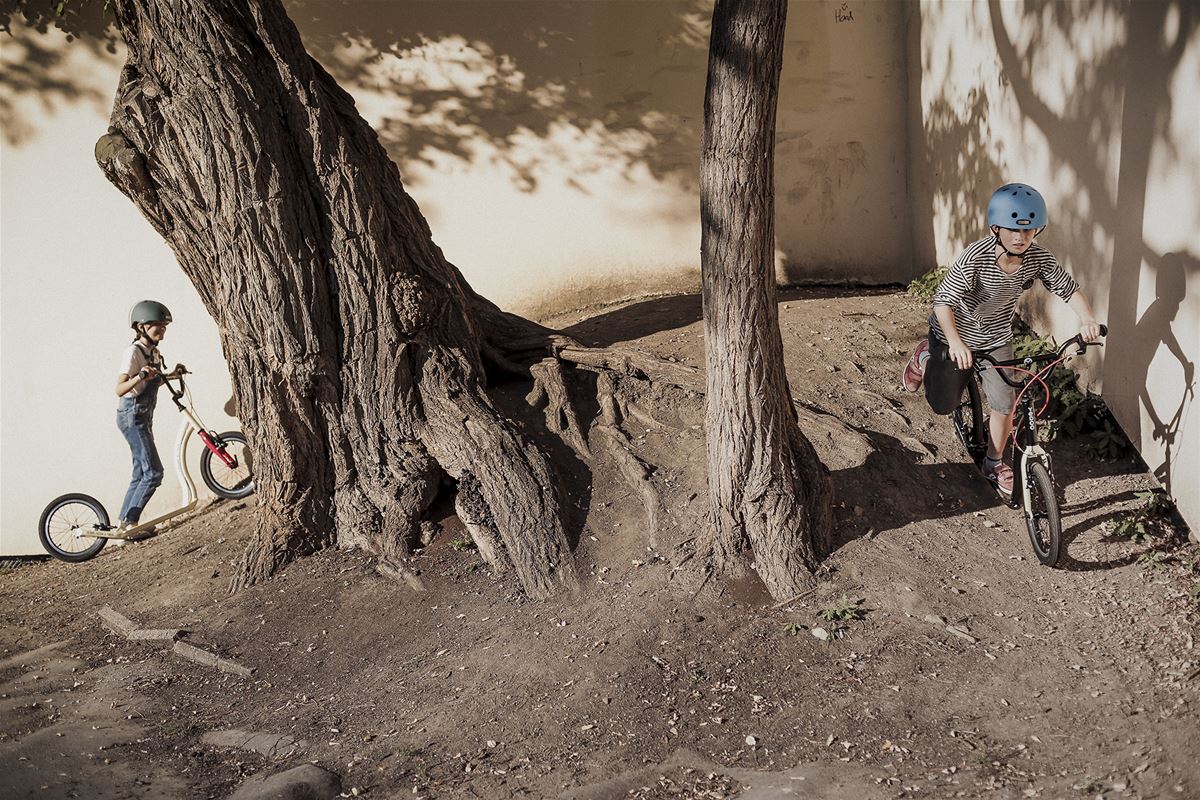 Sophisticated details
The shape of the chassis brings a smooth, safe ride that minimizes contact with the terrain – when the ride is level, the scooter isn't broken or damaged.
Tested for you
The unique driving characteristics of Yedoo aluminium scooters have drawn praise from professionals and leisure riders alike. Read the feedback from those who have properly scrutinized our Alloy scooters. Tests of Yedoo Alloy scooters.
You don´t even have to worry about your children´s feet. The hubs and fork are narrowed, thus minimizing potential ankle kicks, even when the ride drives the kids into a frenzy.
Like the Alloy scooters, Frida & Fred takes pride in aluminium double-walled rims, a CNC-machined braking surface and other structural gadgets such as:
Integrated brake cable that runs inside the frame
Adhesive tapes to adjust the footboard anti-slip level
Practical stop dropout for an easy carry
Bottle holder-ready receivers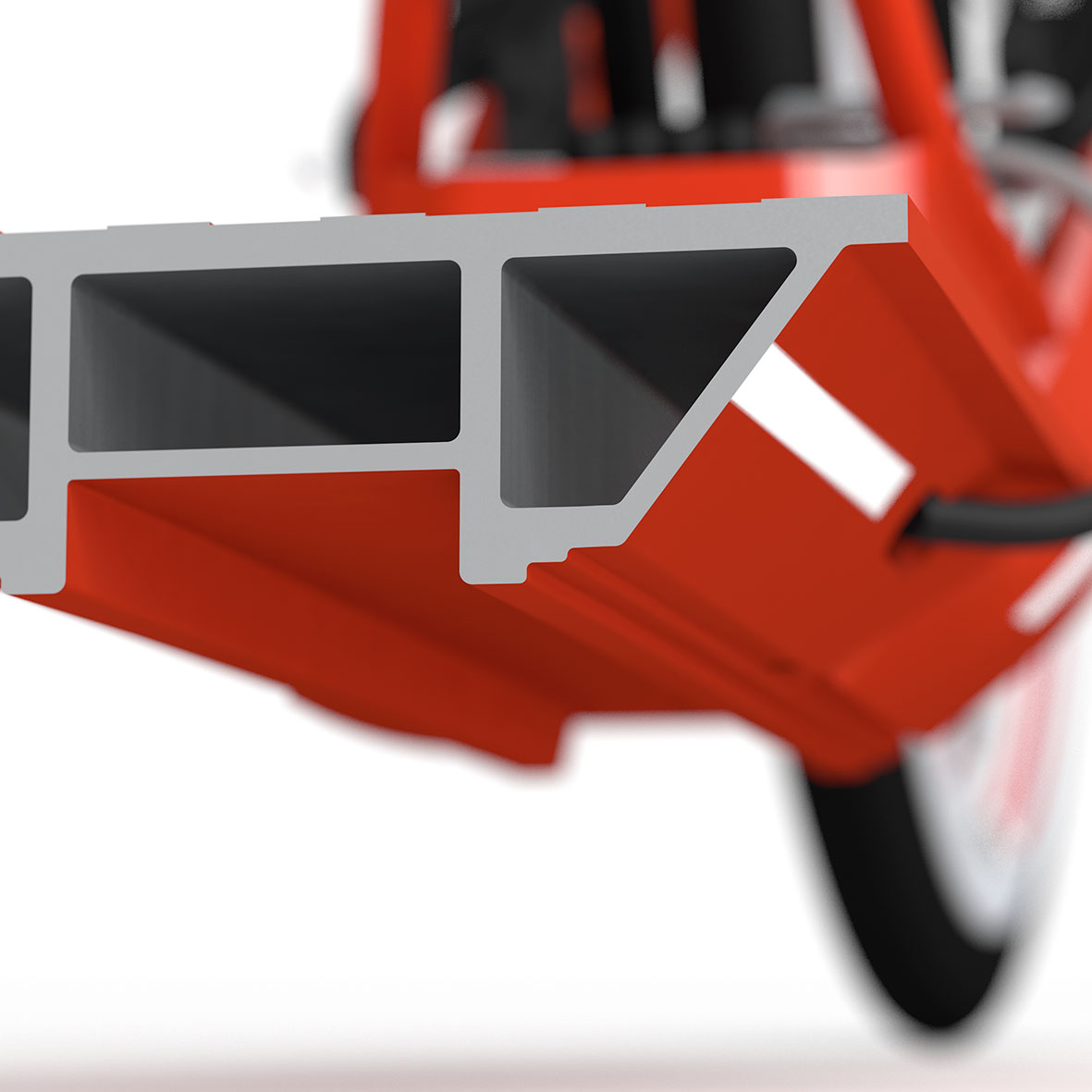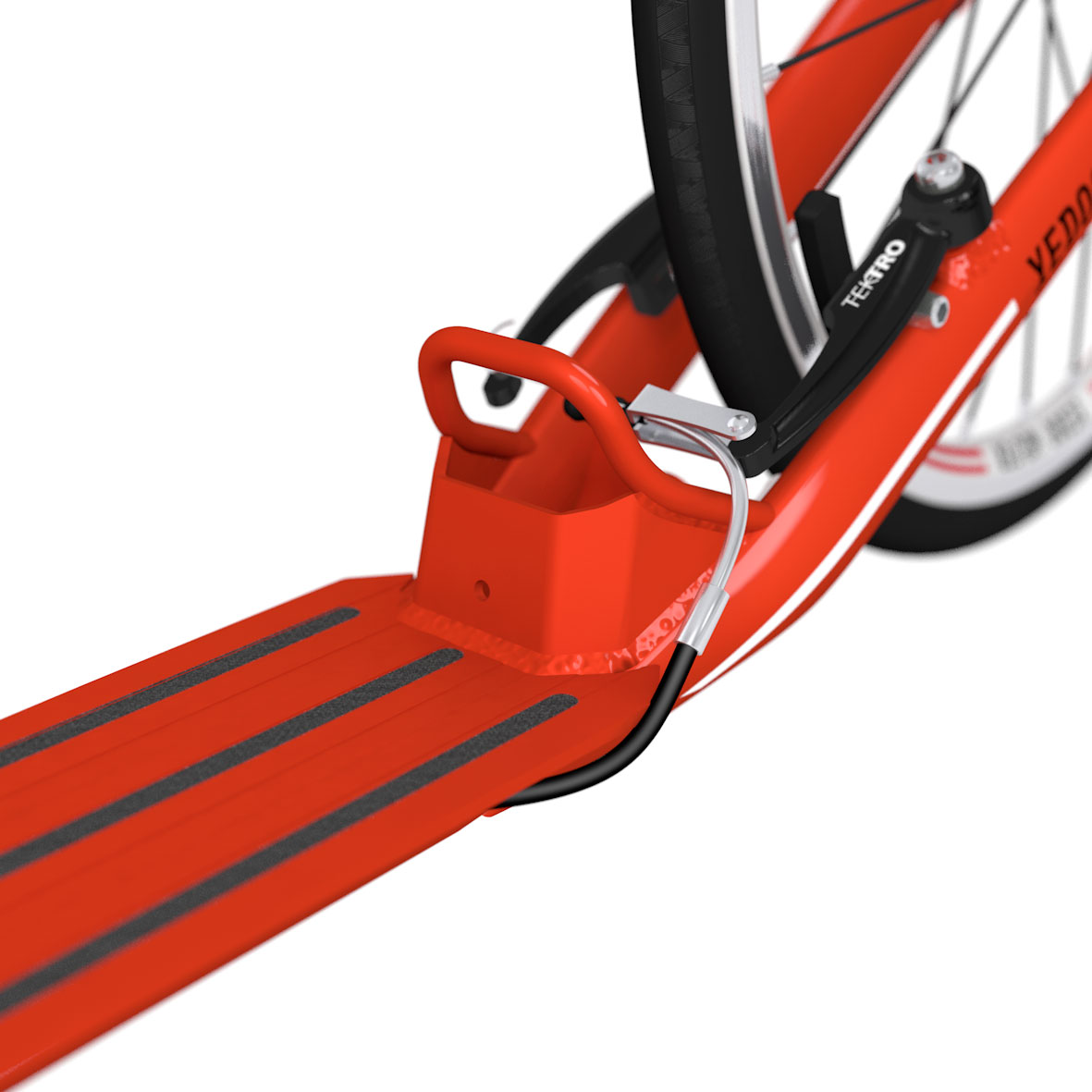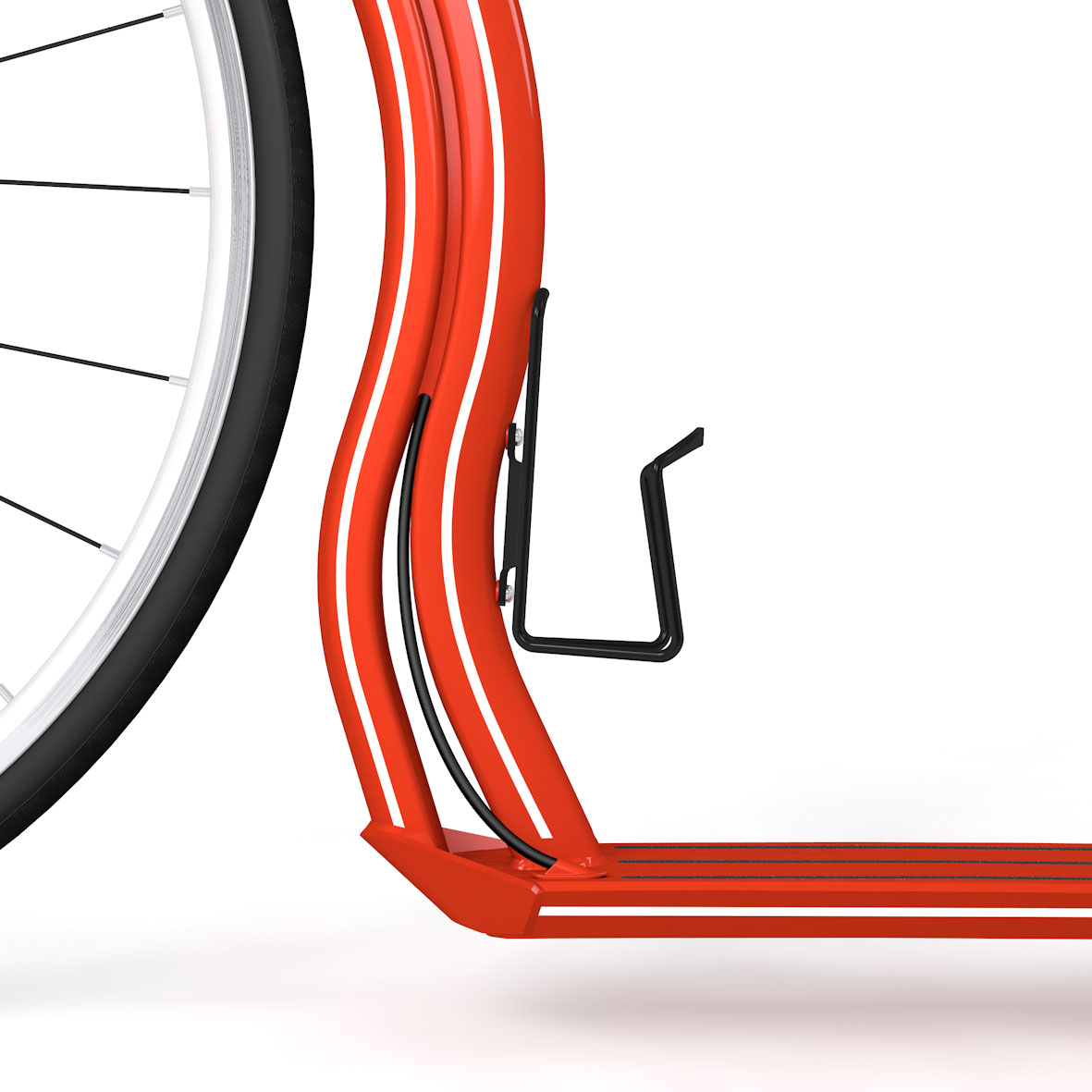 Urban chic
Frida & Fred – a shorter version of the stylish Yedoo Friday, with undeniable urban chic. Designed by the Najbrt studio, its sophisticated colour combos attract both Fridas and Freds like a throbbing candy store. What about the popular red mint, or black coffee with cream?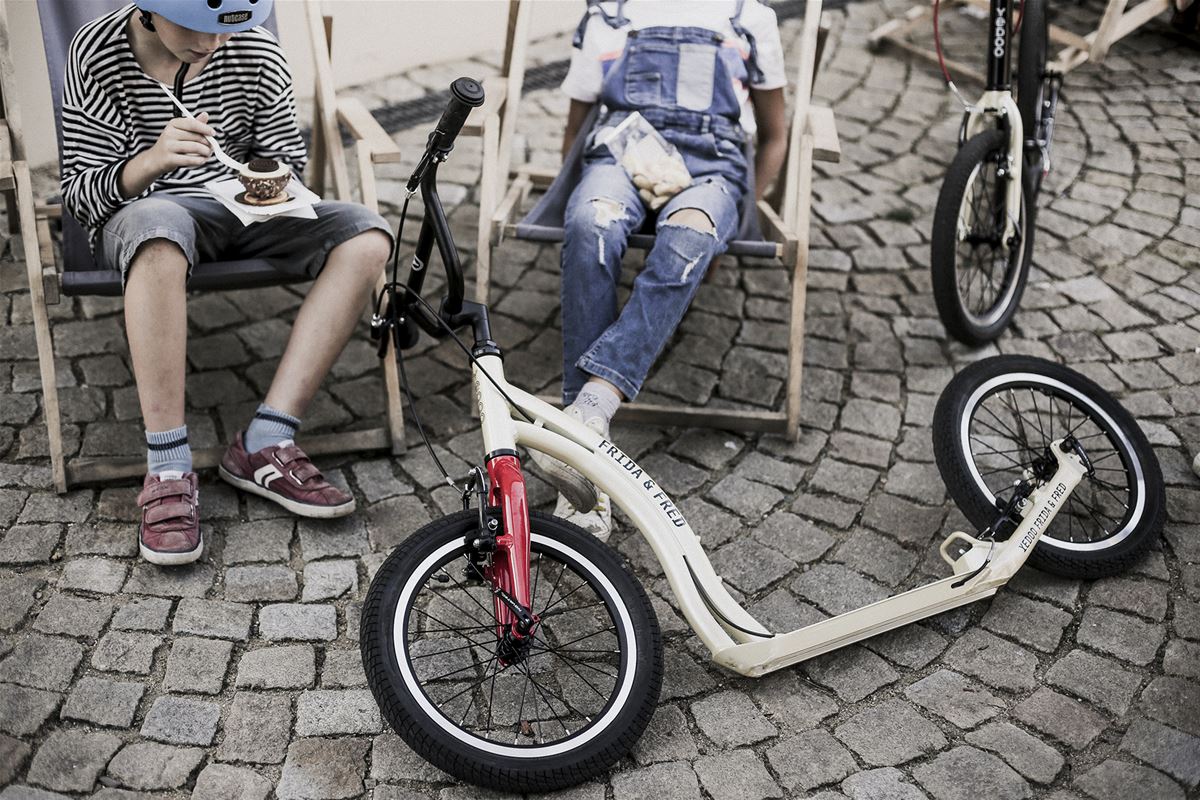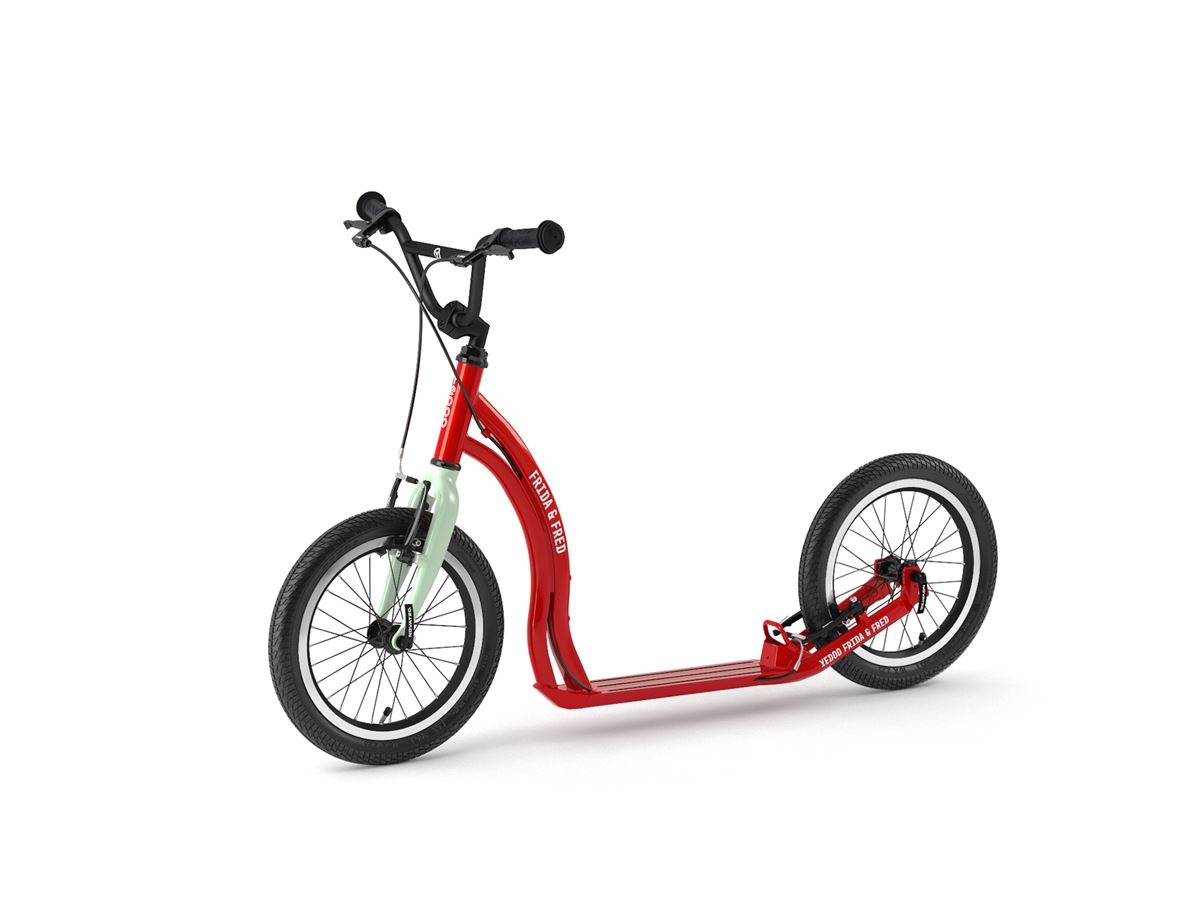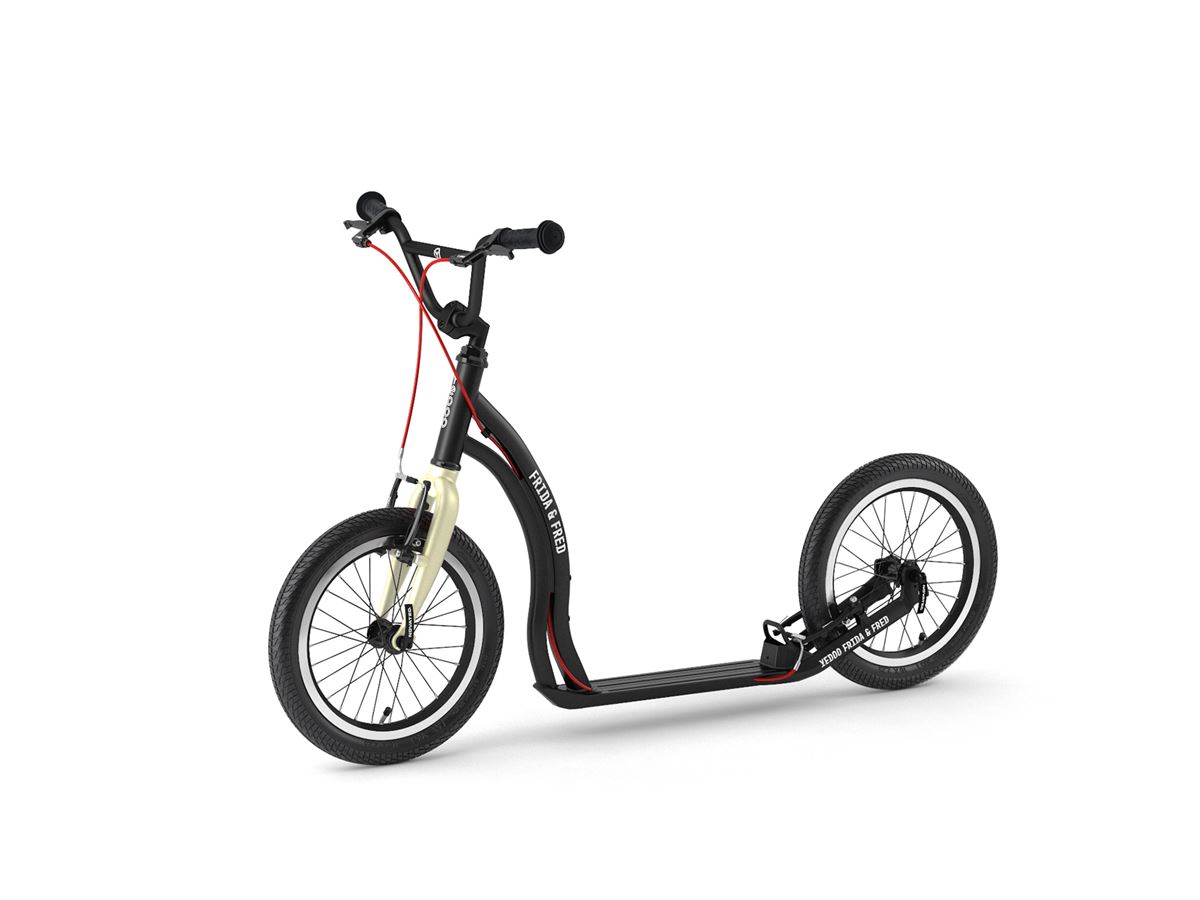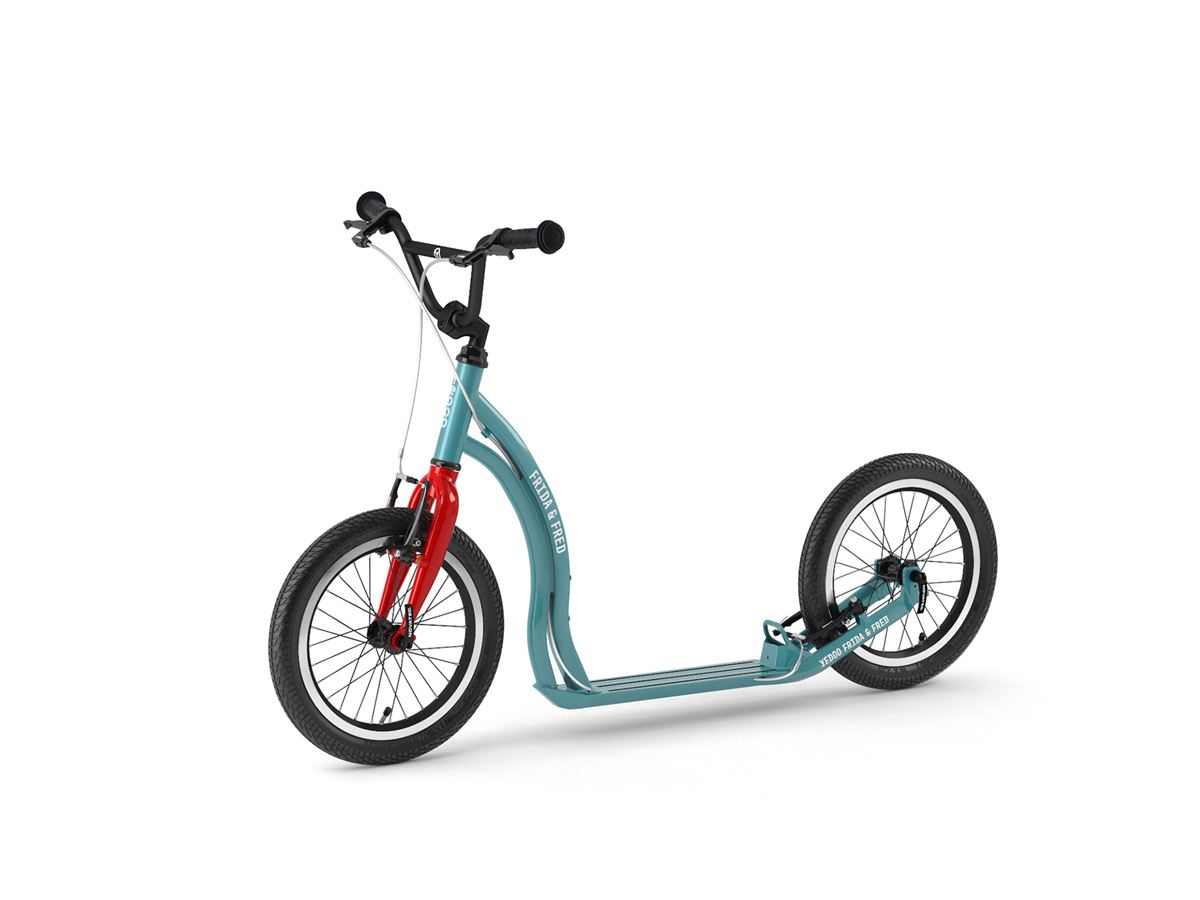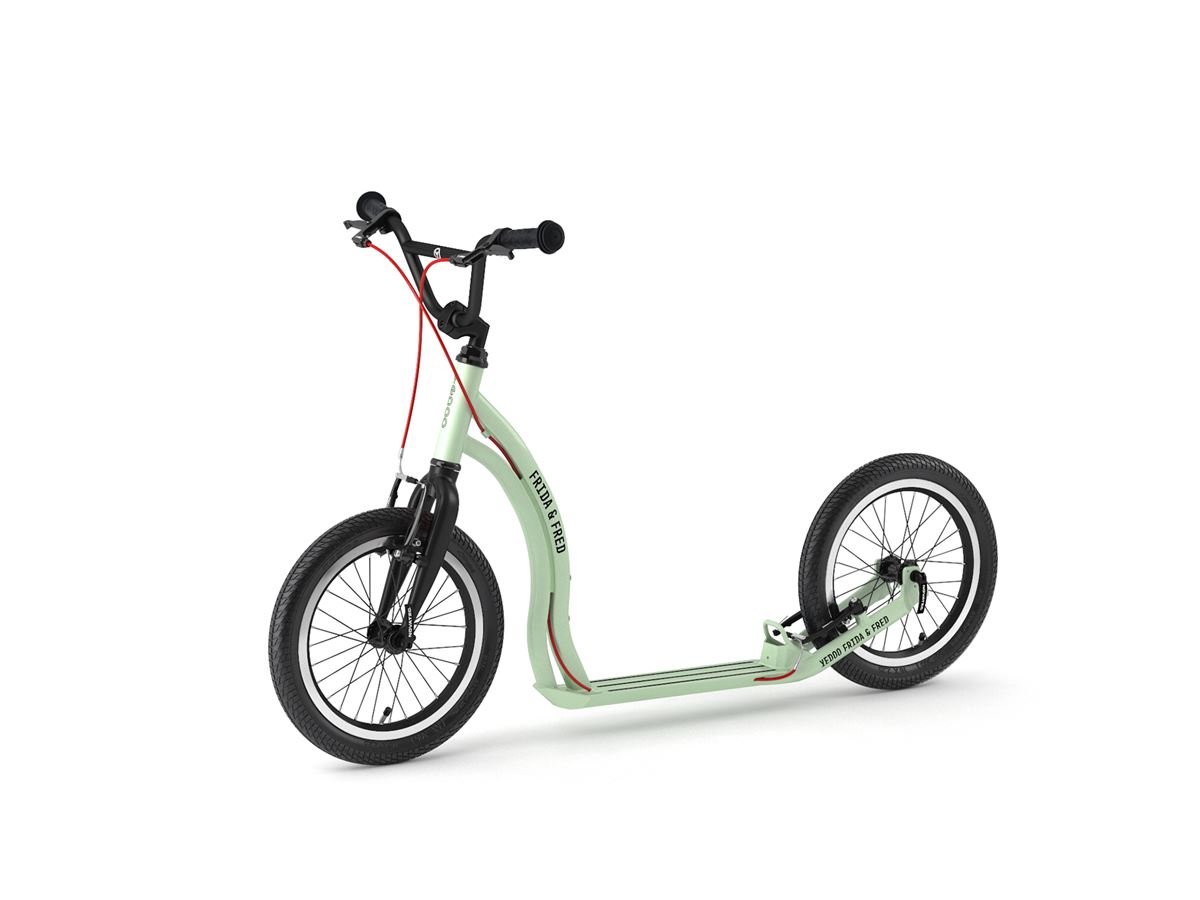 Frida & Fred - small, beautiful and skilful. Above all, it gets the children outdoors.