Indomitable Adolf Mach
|

Vendula Kosíková

Others would have collapsed under the weight of fate, not so sixty-three-year-old Adolf Mach from Louny, whose life has been full of many difficult tests. Even after losing his first-born son and his wife, experiencing his business failure and suffering a serious accident at work, after which doctors had to amputate his leg under his knee, he still doesn´t complain and can enjoy life.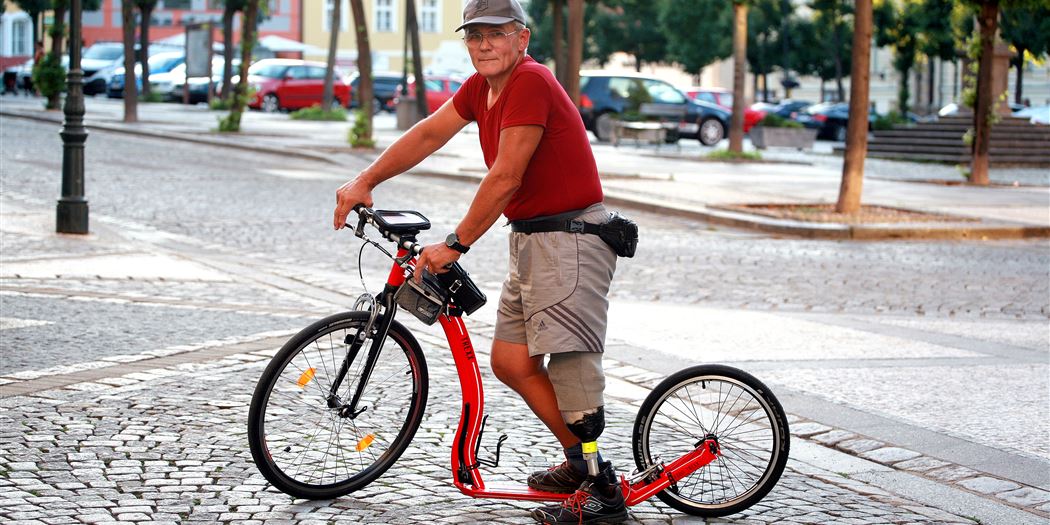 Changing a bike for a scooter
"I was in the wrong place at the wrong time," ex-cycling enthusiast Adolf Mach explains drily how he lost his leg. Today, six months after the accident, he´s on the road again, putting kilometers on a scooter instead of a bicycle.
"When I was sitting in a wheelchair watching the kids riding scooters out of the window, I suddenly dreamed that I could go back to what I loved — nature and outdoor trips," recalls Adolf Mach. "I started searching the internet to find a suitable scooter for myself, but because I don't know them, I better went to my favorite Cyclopoint in Most to get some advice."
Circling three hours in front of the shop
The shop assistants lent him Trexx and let him circle in front of the shop for three hours. Right that day he took the scooter home with him by train. "Its longer footrest fits perfectly, my prosthesis that I can't turn around when changing legs fits comfortably on it. I have my healthy leg behind it and move it as I need. I am also grateful for getting a discount, which helped me to be able to buy it."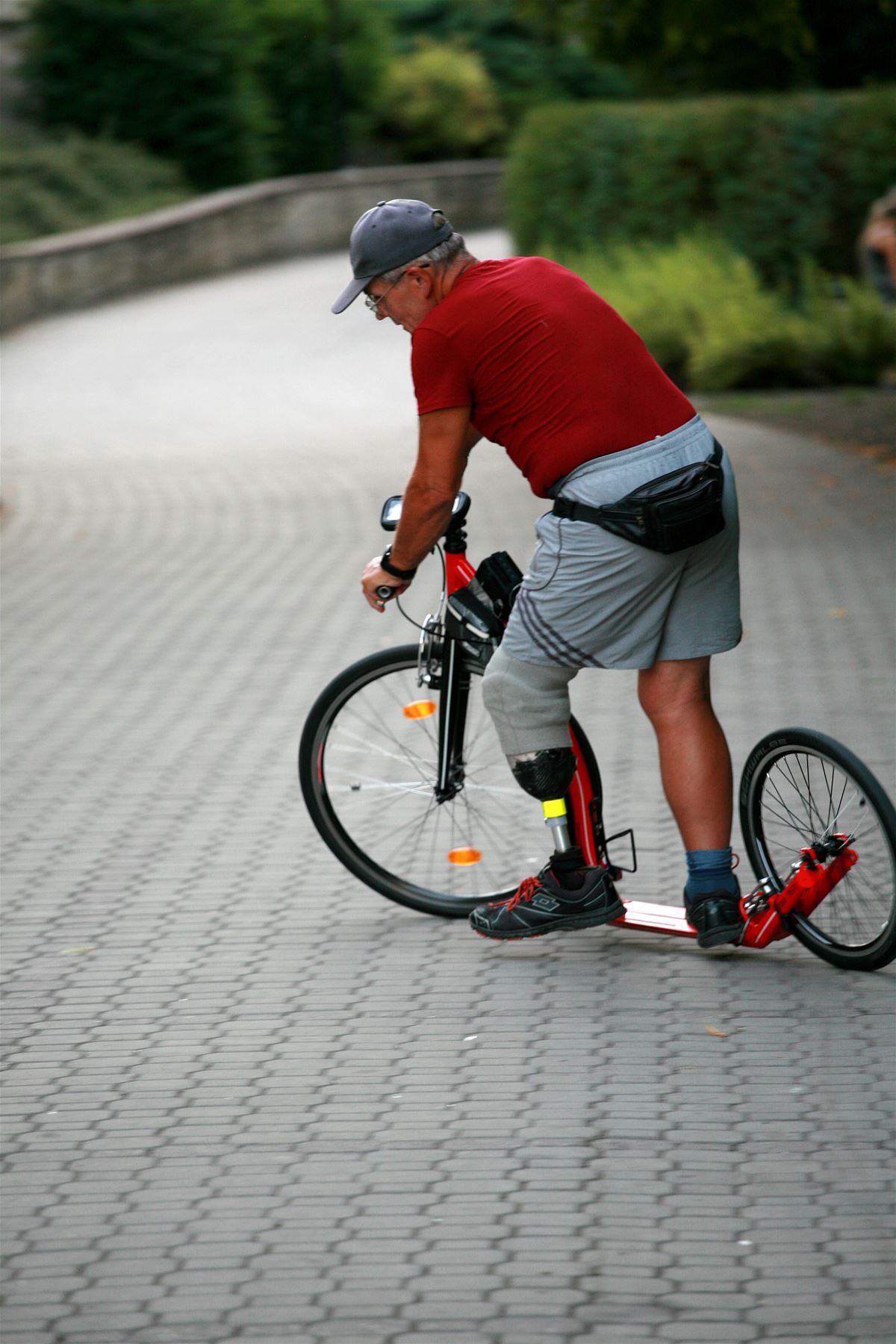 How to ride a scooter with a prosthesis
Adolf Mach is quite tough, in just three months he rode over 3,500 km on his new machine. Usually he moves at a speed of 15-19 km / h and during a downhill ride the tachometer sometimes jumps up to eighty. The longest route he has traveled in one day was a trip from Louny to Říp and back, 105 km long.
"I know I should change my legs regularly after six push-offs, but I change them according to the terrain. I don´t have such strength in the leg with the prosthesis, I call it fast and use it mainly while going downhill. When I want to work hard, I push off the healthy one. "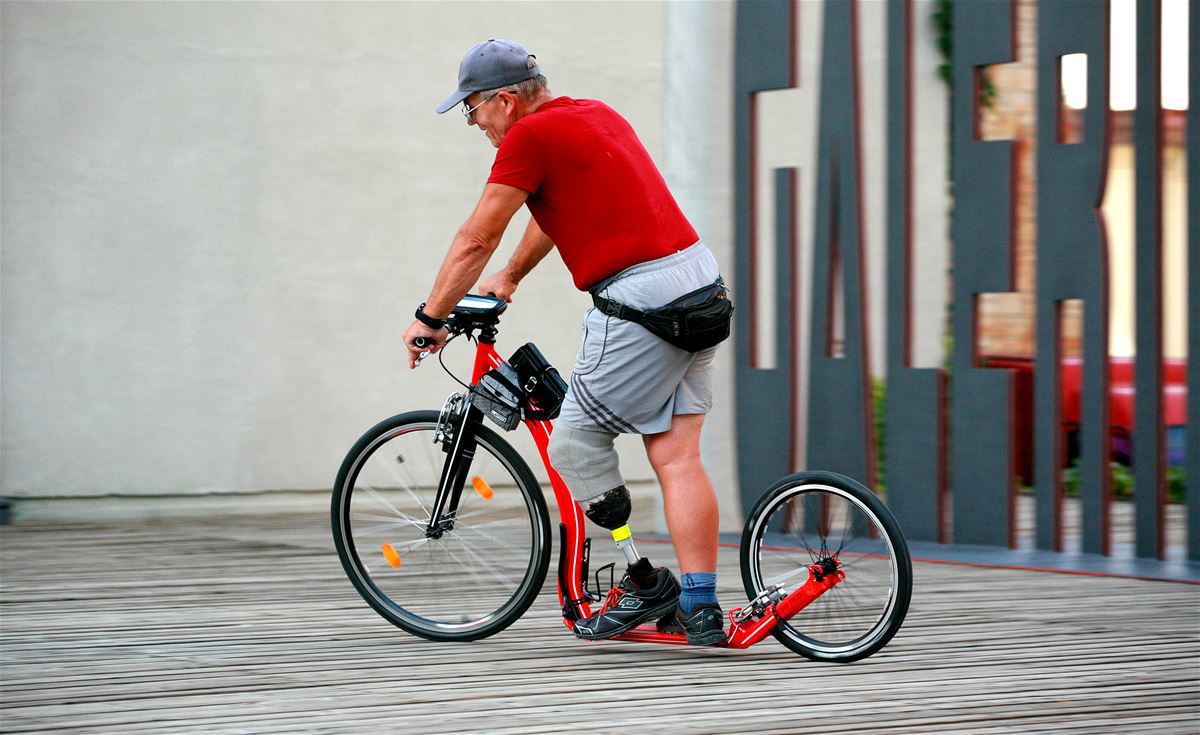 In the rhythm of Metallica and Hip Hop
Metal music helps Adolf to ride uphill. The speaker from which Metallica, Korn, Deep Purple, and also Hip Hop, is coming was slipped into the bottle holder. His favorite destinations include Bílina, Duchcov, Ranná Hill, Komáří vížka or Fláje Reservoir.
"Three times a week I set out for 60 to 80 km long rides and because I sometimes return home after dark, I added a light to the bottom of the frame to see if I am putting the prosthesis exactly on the footrest, I don´t feel it and I have no idea where I am placing it, "explains Adolf Mach, an indomitable scooter-rider.
He also adjusted the brakes, exchanging he original ones for the unshortened "clamshell" Shimano Deore LX, which he used on his bike and which have harder blocks. He even bought a spare set of wheels on which he sets out on the road occasionally.

"Sometimes I don't go out at all. It is when the stump hurts so much that it can´t be overcome even with clenched teeth."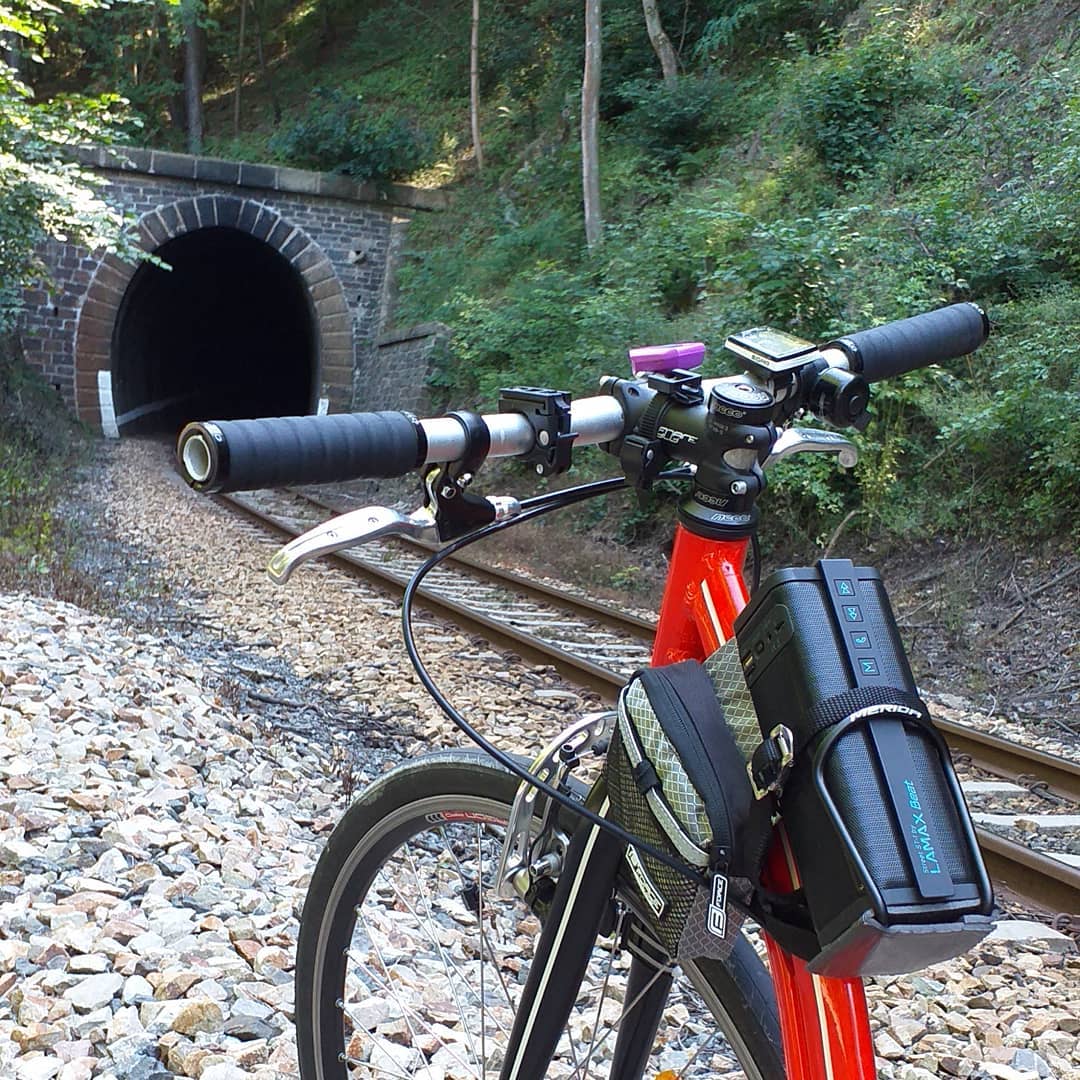 Get Inspired by Instagram
You can follow Adolf's expeditions on Instagram. He likes taking pictures, especially of a scooter, which is said to be a beautiful and obedient model, that has brought his taste for life back to him. He just sometimes feels lonely on his travels. So, when you happen to ride the scooter around Louny, join him. You get an experienced guide and a cheerful companion.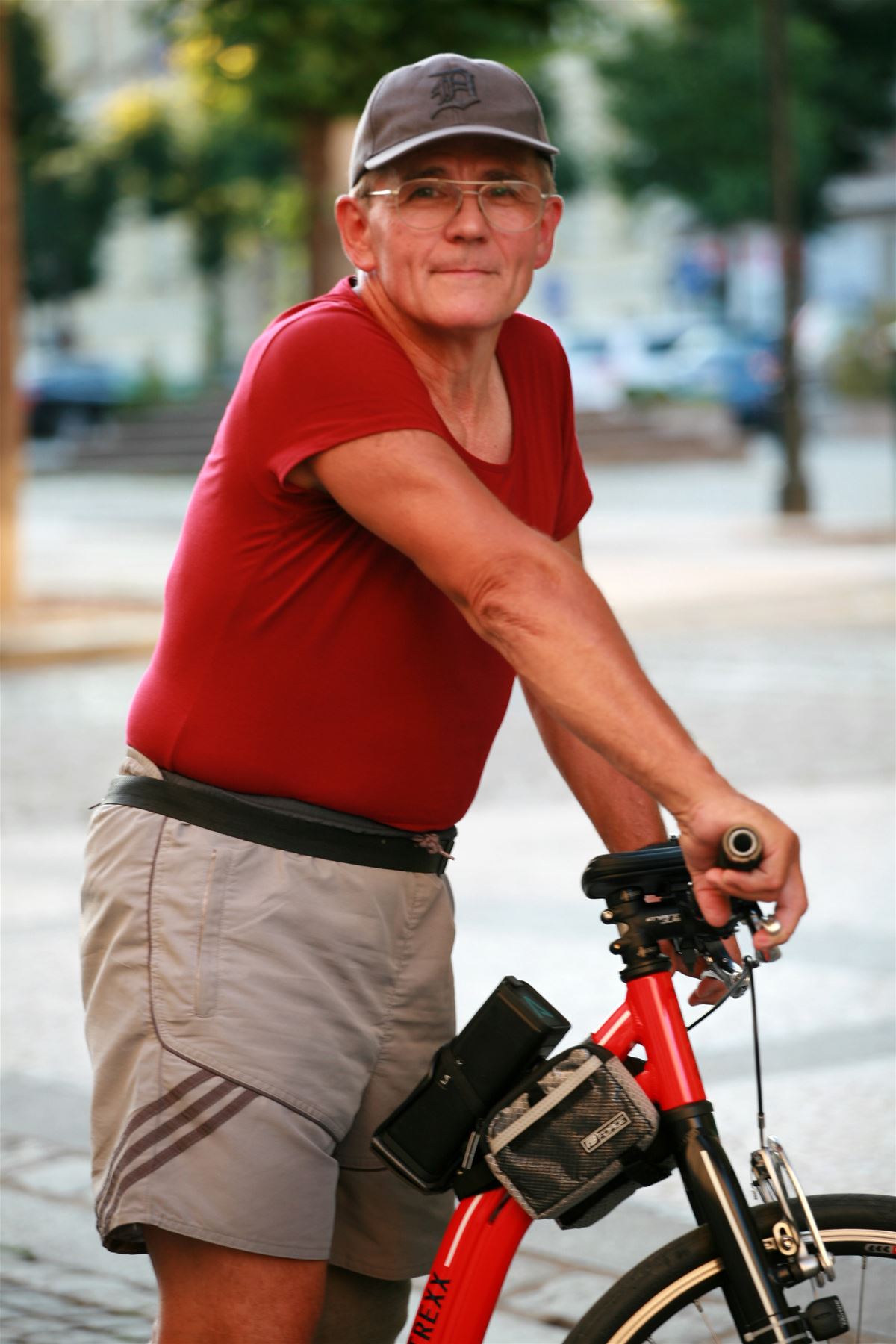 PS:
"I hope my story will inspire others who face seemingly hopeless situations in their lives, although I have to admit that especially in the mornings when I get up and look at my amputated leg, I feel sort of down in the dumps," closes our talk Adolf Mach. And I add that we all feel helpless at times, and that his story helps us not to give in and go on.