Yedoo Wolfer Won the Design Award RED DOT 2016
|

Redakce

Yedoo Wolfer Scooter, the biggest model from our new series of road scooters Yedoo Alloy, won the Red Dot Award 2016 in the category of Product Design.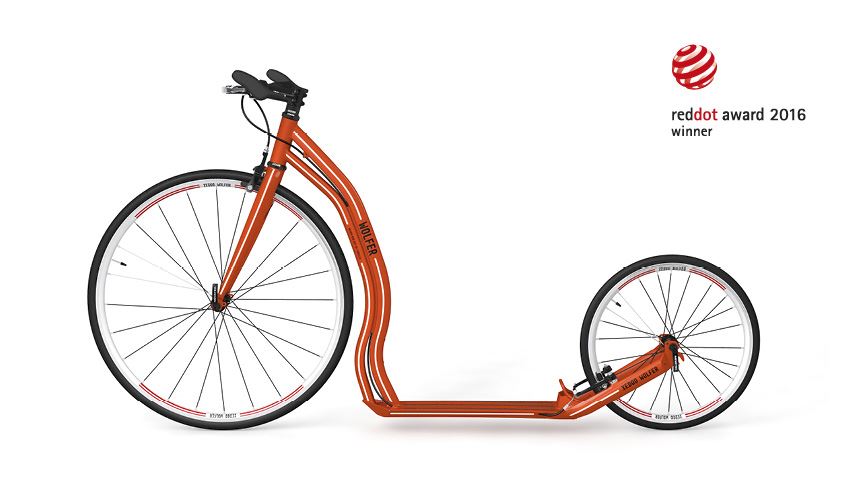 A 41-member jury of independent experts specializing in design has awarded the traditional Red Dot to a road scooter for the exceptional design quality, level of innovation, functionality and formal quality.  "I consider the investment in development and design an inseparable part of our business success" says the founder of Yedoo, Dan Pilát. He called in a renowned Czech designer Jaroslav Juřica and graphical designers Zuzana Lednická and Ondřej Kahánek from Najbrt Studio to join the development team.
The new line of Yedoo road scooters can pride itself on a couple of construction features that have not previously appeared in a scooter . It is mainly the technology of aluminum extrusion profiles, which easily resist both vertical and lateral strain. "This way the frame is not only light and sturdy, but the technology we used also allowed us to take the riding performance to a whole new level, in all respects," clarifies the head of Yedoo development, Jakub Bostl.
"In my view, we pushed the perception of scooters further with the new Yedoo Alloy line of scooters. We managed to get rid of the deep-rooted stereotypes and build it as a fully-fledged means of transport and sporting goods. The award, which we received, is the appraisal of excellent teamwork," says designer Jaroslav Juřica.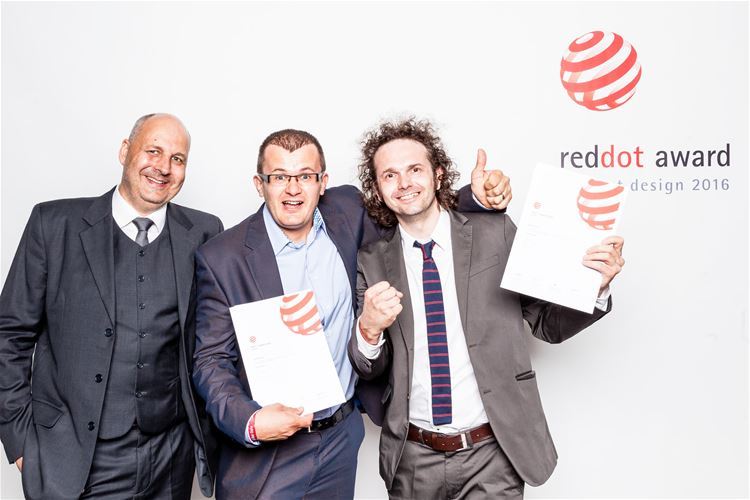 ABOUT RED DOT
The Red Dot Award competition, which has more than 60 years of tradition, is organized by the Design Zentrum Nordrhein Westfalen in Essen, Germany. It is awarded in three categories – Product Design, Communication Design, and Design Concept; and the award-winning products (including Yedoo Wolfer Scooter) become an integral part of The Red Dot Design Museum, which is the largest exhibition of contemporary design worldwide.
The best of this year were selected from all-time high 5 214 entries from 57 different countries. The competition was closed with a Red Dot Gala ceremony which took place on July 4th in Essen, Germany. Yedoo representatives were present at this special occasion.