With Michal Kulka beyond the limits of the possible
|

Vendula Kosíková

Michal Kulka knows how to motivate – himself as well as other people. With a group of friends, he achieved, what seemed impossible to others. On scooters, they completed one of the most difficult cycling races, the Giro d'Italia – 3 600 km, 40 000 metres of climbing, 21 stages - one by one - always a day ahead of the cyclists, no transmission, no hotels, only a tent and four hours of sleep a day at maximum.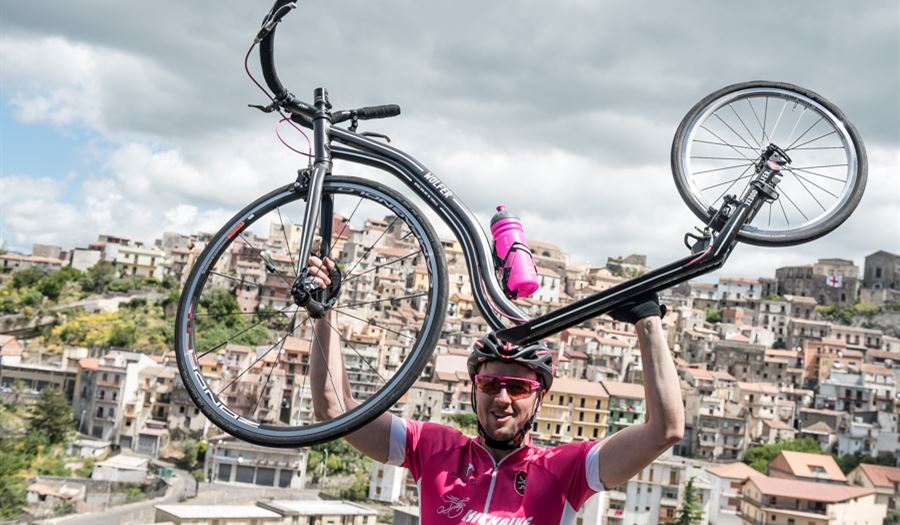 "There were many crises and difficult moments, but none of us was there alone to handle them," says Michal, a world champion in scootering, who is acquainted with sports psychology and who now works as a trainer, coach, motivator and sports events presenter himself.
With Michal we will focus on various topics related to scootering on our blog, and if you are looking for someone to help you achieve better results in scootering, rest assured that you could hardly find anyone better.
Michal Kulka – profile
The career of Michal Kulka, a coach, motivator and sport events presenter, started 20 years ago at the stadium in Čáslav under the guidance of two running legends, Jarmila Kratochvílová and Jana Červenková.
The 800-metre run became Michal's domain, and with 1.51 minutes he soon got among the best in the country. Before graduating from the Faculty of Physical Education and Sport, he already won many medals. He gradually added marathon races to the 800-metre ones (Japan, China, Morocco, Slovenia… with wonderful performances of around 2 hrs 50 mins), and in the year 2009 he also took on scootering.
His friends, athletes from Slávia (Honza Vlášek, Jaromír Odvárka and Václav Liška) introduced Michal to the scooters, launching his further steeply rising career. In the year 2013, he conquered the entire route of the legendary Tour de France with them and with other enthusiasts on scooters. A year later, he was already a world champion in scootering (two gold medals from the world championship in Plzeň), and two years later he brought three gold medals from the World Championship in Australia (for sprint, criterium and relay).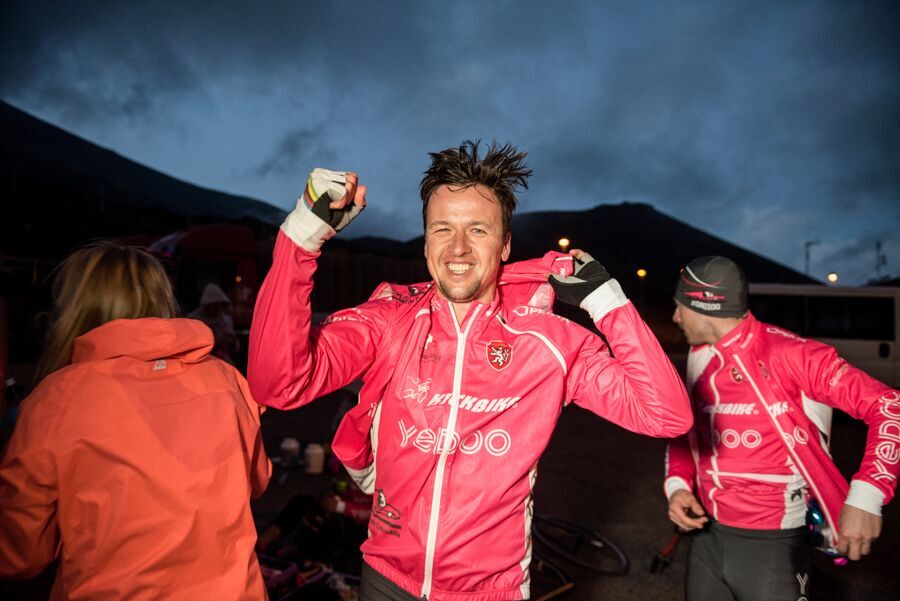 In the meantime, he collected all of the most precious medals at the European Championship and in other races. We might end the list of successes with a brave feat – Kick Italy 2017 – which meant conquering the route of the 100th Giro d'Italia on scooters, a day before the cyclists, stage by stage, from the sweltering coast to the peaks of the Alps.
Along with all of these, Michal managed to go to work (as key account manager at the educational agency Česká cesta) and to train the youth and many interesting persons, including actors, singers and synchronised swimmers, at the Dukla and Slávie clubs.
The Giro, which represented a turning point, gave Michal a different direction, though. Now he devotes his time to being a trainer and to his project Třista60. In this project, Michal and his wife Petra inspire others to healthy movement, a healthy diet and personal development.