Yedoo Hurvínek. New Scooter for Little Imps
|

Vendula Kosíková

Do you have a lively and inquisitive child at home that is as flippant and naughty as Hurvínek (Harvie)? Then take a look at our new edition of Harvie scooters. With this scooter, your child will have a healthy fun and you will finally find peace. Haha!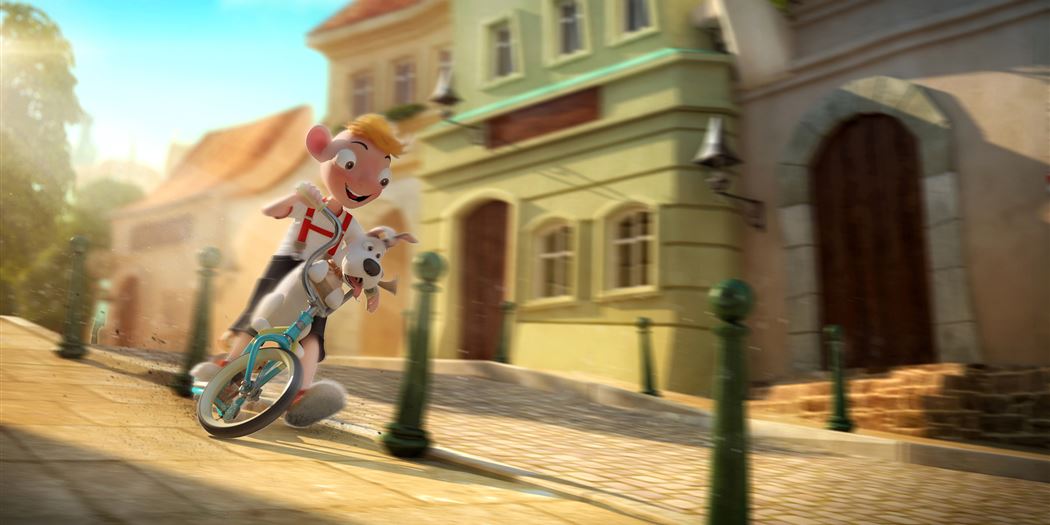 You might experience peace in the cinema while you and your children watch the thrilling adventure of Harvie and the Magic Museum (Hurvínek a kouzelné muzeum) that is just entering the Czech cinemas. The movie is worth it. Harvie, who has escaped from the guiding threads in this animated film, is performing a rough ride on a scooter and, with his heroic tricks he finally rescues – for a wonder – the puppets in the museum.
The director Martin Kotík advises you to take not only your children but also your grandmas and grandpas to the cinema. For the first time ever you will be able to see the well-known puppet favorites in 3D, and according to Kotík the story can reach out to everyone - for it is about the clash of two worlds – the child´s world and the adult´s one.
Furthermore, the fine art of the film is excellent, having been created by top screenwriters, artists and animators from five European countries. One animation minute took 5-6 days and from the first idea to its final version it´s been eight and a half years!
The story is exciting – once again Harvie doesn´t obey his daddy, he penetrates the doomed Puppet Museum, and after many upsetting events, in which he has to prove his courage, wit and friendship, he finally rescues it.
We Ride through the Great Puddles, Let It Slide, Let It Whiz
However, we have to warn enthusiastic scooter-riders who want to ride the same streets as Harvie did, on their scooters: in the movie Prague is fairy-tale beautiful and the streets do not follow as you would expect.
Nevertheless, while riding you can at least sing along with Harvie alias Pepa Vojtek:
I ride along the street  "Jooo" and what a ride!
Someone stares at me, someone whistles
Well, what prevents me
to make my wishes come true
How? Now! I'm going here like a king
I´m tempted to wander secretly, distant places inviting
Miracles, spells call on me. I know they are real.... Oh / No.
They are in front of me …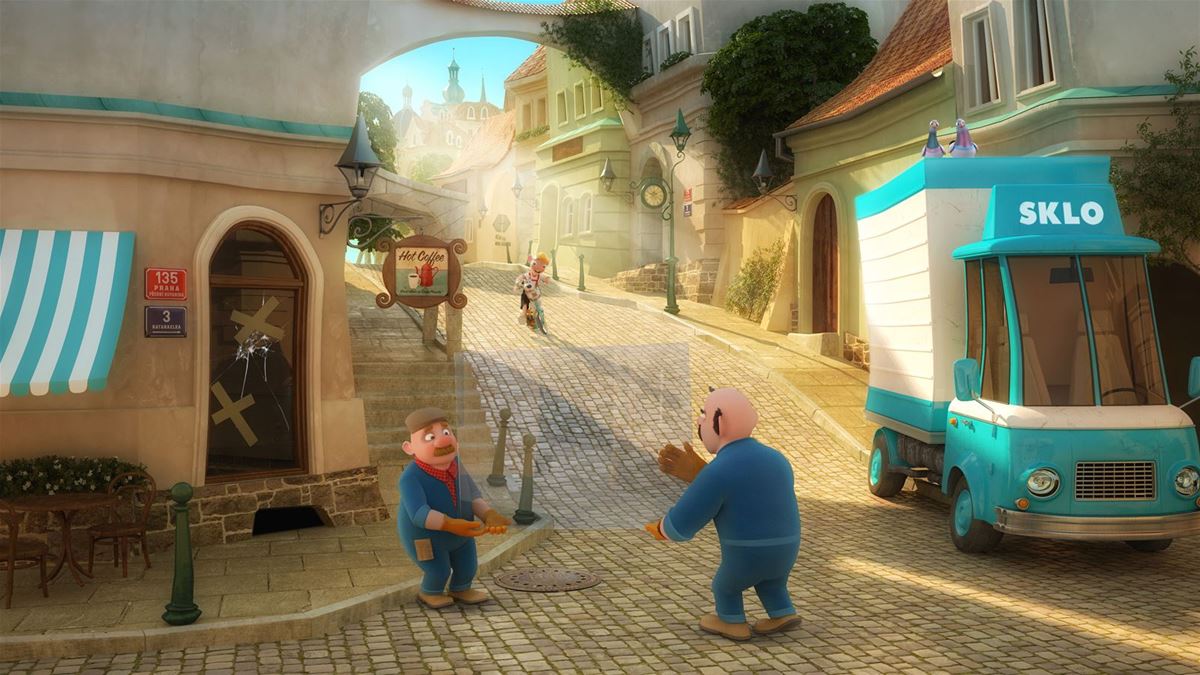 Drive Courageously like Harvie
For children who, like Harvie, aren´t afraid of a pretty sharp ride, we have a special edition Harvie that brings light and easy-to-use scooters.

Hurvínek Mini with 12 "/ 12" wheels is designed for children from the age of five.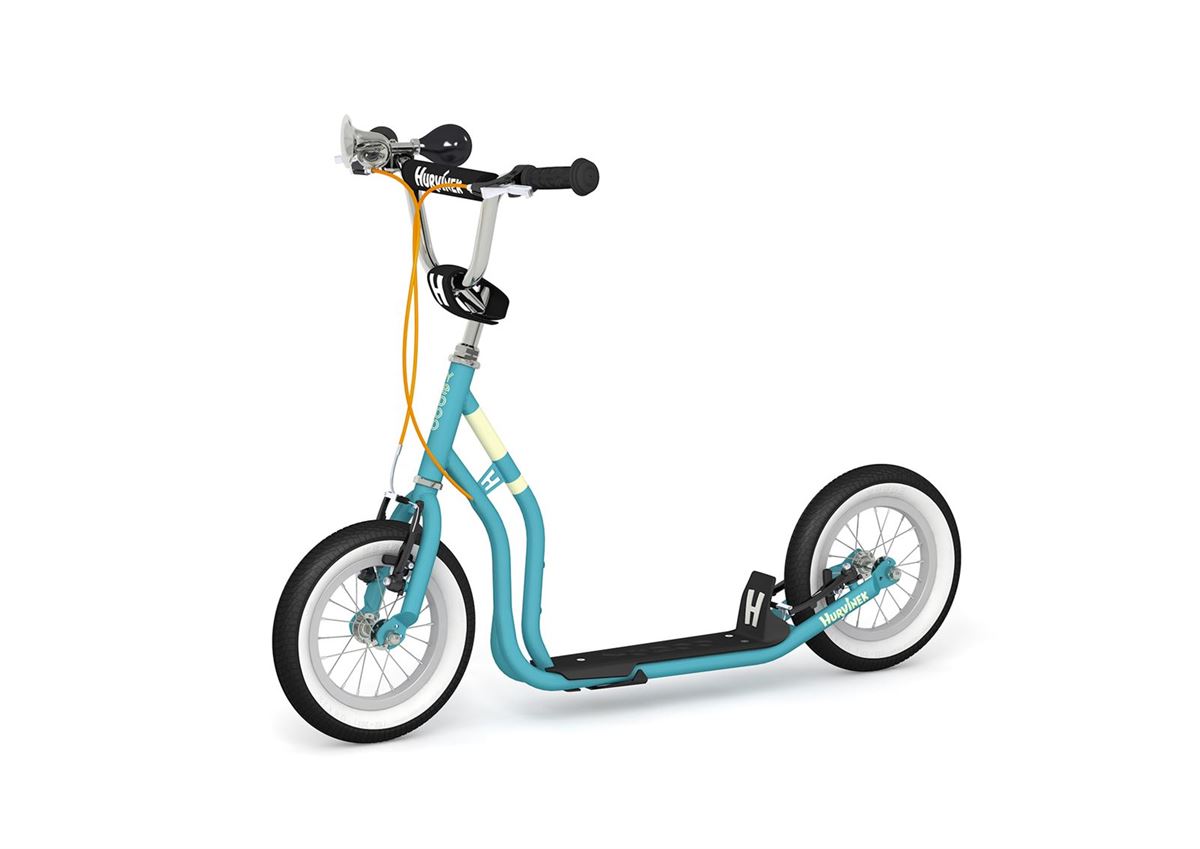 The Hurvínek scooter with 16 "/ 12" wheels and a 100 kg load capacity can be ridden not only by children from the age of six, but also by their parents who would like to get back to their carefree childhood for at least a little while.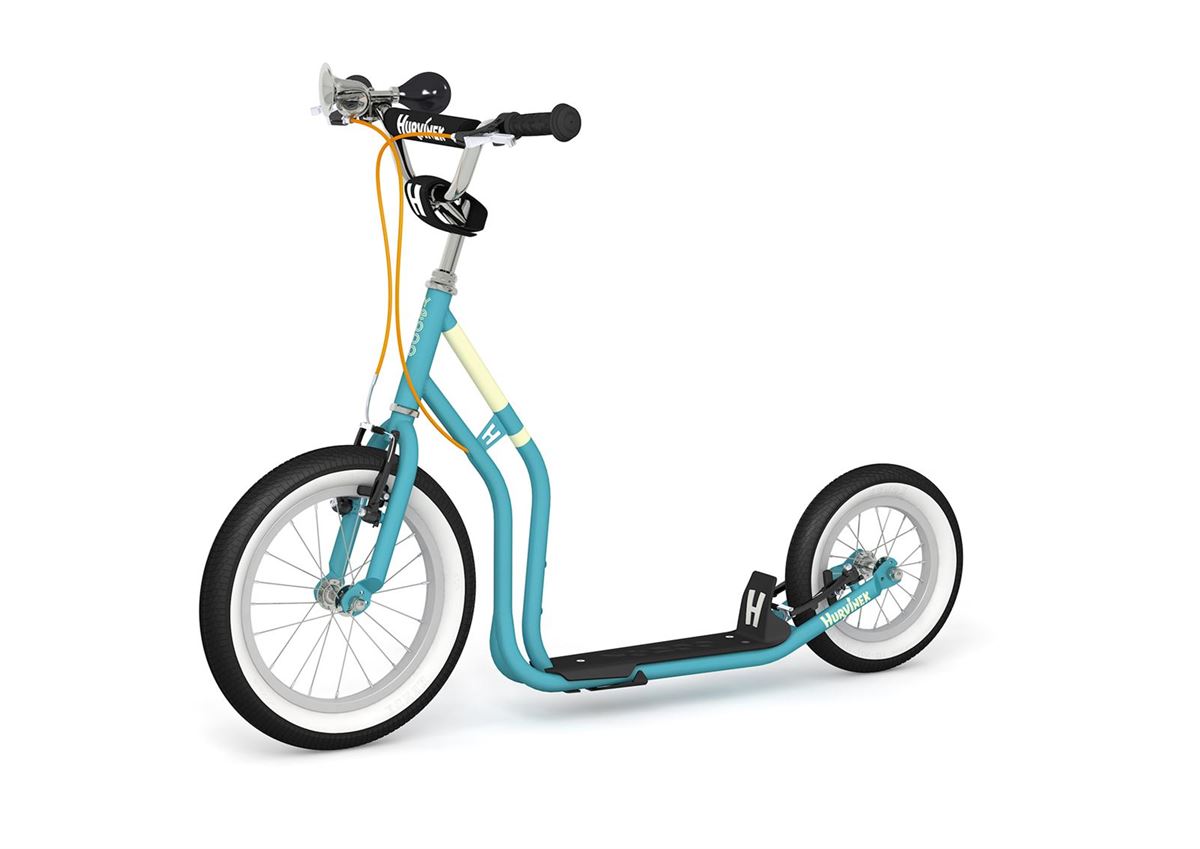 Both scooters will be available for sale at the beginning of October 2017, but you can book them now :-)
Harvie's Trumpet
If you like to be as unbouded as Harvie, the trumpet is a must! Tadaah.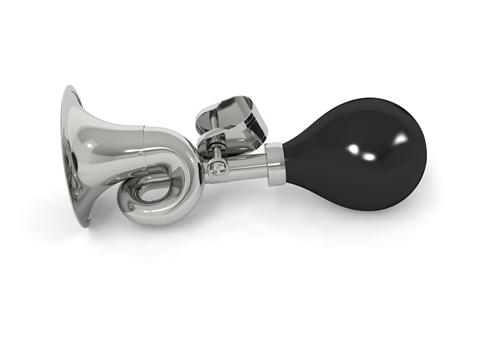 You Do not Know Who Hurvínek Alias Harvie Is?
The teasing humor of lime wood puppets - the naughty son Hurvínek (Harvie) and his over-mentoring daddy Spejbl have been entertaining Czech children for more than ninety years. Hurvínek's turning of his eyes and his haha, which ends his cheeky remarks are known across generations.
Hurvínek loves his father, but he really enjoys his mischievous misinterpreting Spejbl´s words and asking him questions that Spejbl is finding hard to answer.
This couple´s humor, completed by the dog Žeryk, Mánička and Mrs. Kateřina, has been changing with time. In the film Harvie and the Magic Museum (Hurvínek a kouzelné muzeum), which is just entering Czech cinemas, the puppets throw off their guiding threads and advance to a new level - a movie family adventure. Soon it will be available to be seen in other European countries.
More about the puppet characters can be found at Theatre of Spejbl and Hurvínek/www.hurvinek3d.cz.