I haven´t conceived hatred for the bike, but I prefer a scooter
|

Vendula Kosíková

You may know him. It´s the story of Rostislav Konopa, who lost his memory after a bicycle accident. His fascinating fate has attracted not only the Czech media, but also us – and it´s attracted us even more for he posed for the magazine Reflex with the Yedoo Mezeq New scooter.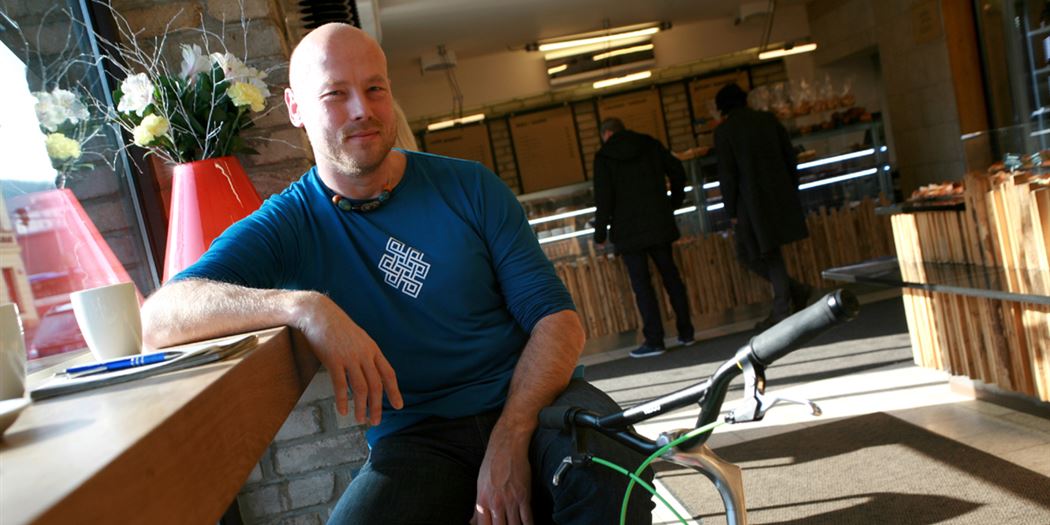 Indestructible Mezeq
"No, I haven´t conceived hatred for the bike after the accident, just I see the scooter as far more practical into the city. I´ve been riding Mezeq for the fourth year, and I´m really into it a lot, it fits everywhere, it gets you everywhere, it takes everything, it is maintenance-free and almost indestructible, "says a 44-year-old teacher who has no car and his second most favorite means of transport is the train.
A scooter teacher
Rostislav Konopa's scooter also scores with children. In teaching, he specializes in montessori and media education, knowing a lot about getting information. After the accident at the age of twenty-five, he had to learn everything anew. Although he could count and read (he was managing even mirror reading), he didn´t understand the contents behind the words. Not only did he not recognize his mom, but he didn´t even know what the word mom meant!
"I didn´t understand metaphors, exaggerations, jokes. I didn´t recognize fiction from reality, I took everything literally. I couldn´t grasp meanings of words, such as beauty, love, friendship. When my friends tried to explain why boys and girls hold their hands, they said that he had a crush on her and that they were in love. Well, and I waited to see the crush ... They enjoyed a lot of fun with me. I was a bit machine and alien-like at the same time," Rostislav Konopa recalls.
"I´ve lost access to my emotions and social skills. I´ve been learning about the world and how things worked gradually, from my parents, friends and books. My emotions came back to me only later.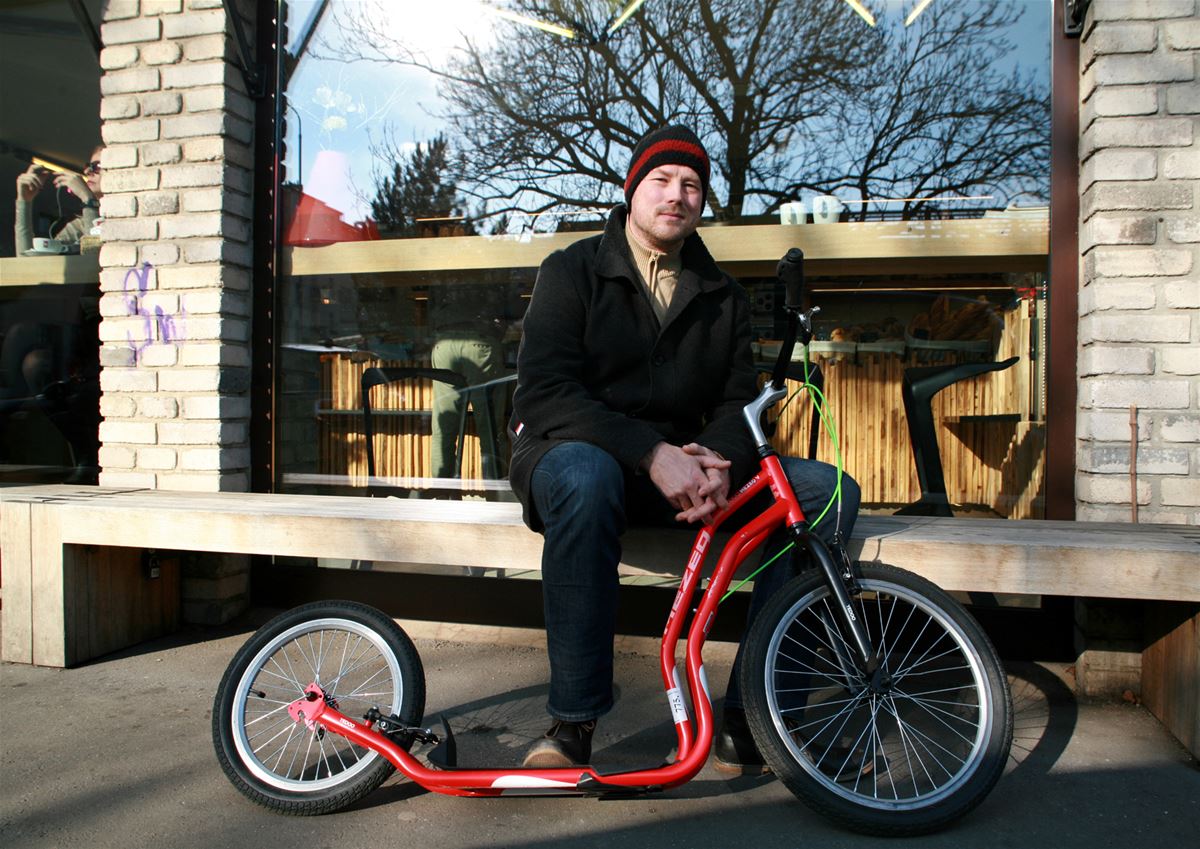 I suffered an emotional shock when I didn´t pass three exams in Czech at my faculty, even though I could memorize my textbook. And I really did, after the accident I remembered everything I saw, I just couldn´t sort out the information and connect it yet. Fortunately, it´s disappeared over time and now I can draw on my experience when teaching."
The healthiest movement I know
Rostislav Konopa has been riding to school on a scooter for four years. "When I was the Duhovka grammar school headmaster, I used to travel on a scooter from Košíře to Holešovice via Letná, about 26 km a day. On my way to Kairos, the elementary school in Dobřichovice, I rode 45 km daily. I only omitted the ride when there was snow on the road."
"With a scooter, one stretches the whole body, it´s the healthiest movement I know. And changing the legs? Show me someone who can ride a longer distance without changing his standing leg. It's impossible, changing legs is completely natural."
Safety comes first
We are pleased that Rostislav Konopa stops by at our shop in Radlicka here and there. He bought scooters (Yedoo Tidit New and Yedoo Wzoom New) as Christmas presents for his children and new mudguards for himself this last year. And being a good teacher and father, he appealed to us to add reflectors to the basic safety equipment of scooters we bring to the market. So, thanks to him, you may expect some improvements.