18
hours on the footboard
They went all 21 legs (3 404 km) following the same route as the cycling peloton, but always a day earlier. In their way stood climbs up to 2500 metres above sea level led by Mont Ventoux or Alpe d'Huez. It took them up to 18 hours to complete the long stages, leaving them with minimal time for sleep and recovery. 
Right from the start, they had to face the high mountains and the heat of Corsica, from where the 100th year of the Tour de France started on Saturday 29 June 2013. It took two years to prepare for this extreme sporting feat, but the first ever attempt to conquer the Tour de France on scooters went excellently. 
The scooterers left everything on the route, and although they wanted to quit more than once due to exhaustion and heavy traffic on the French roads, they did not give up and on 20 July they arrived under the Arc de Triomphe on the Champs Élysées. 
It was an honour for us to support the boys and the entire Kick France event not only financially, but also with our presence in one of the stages.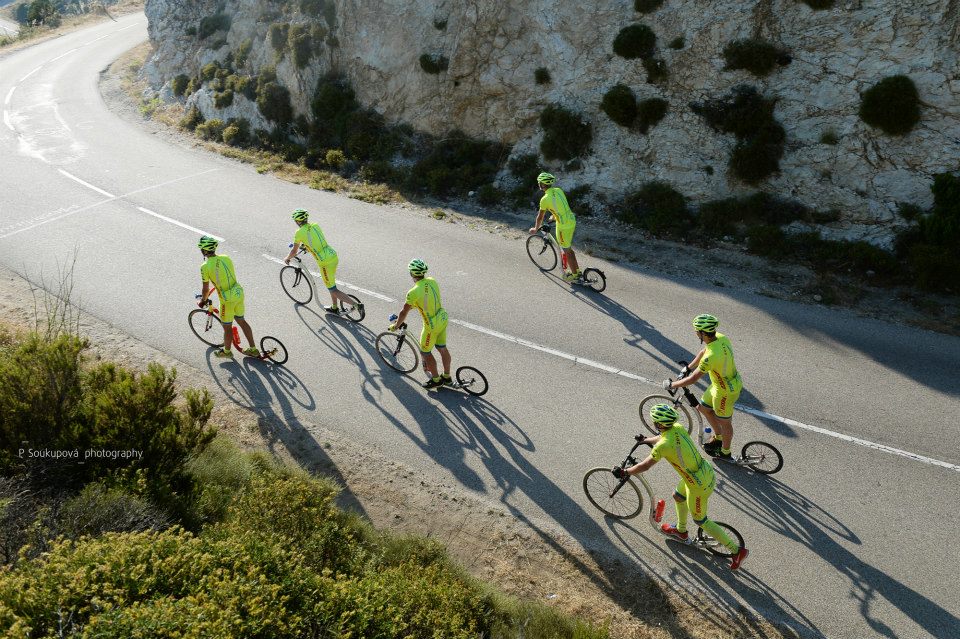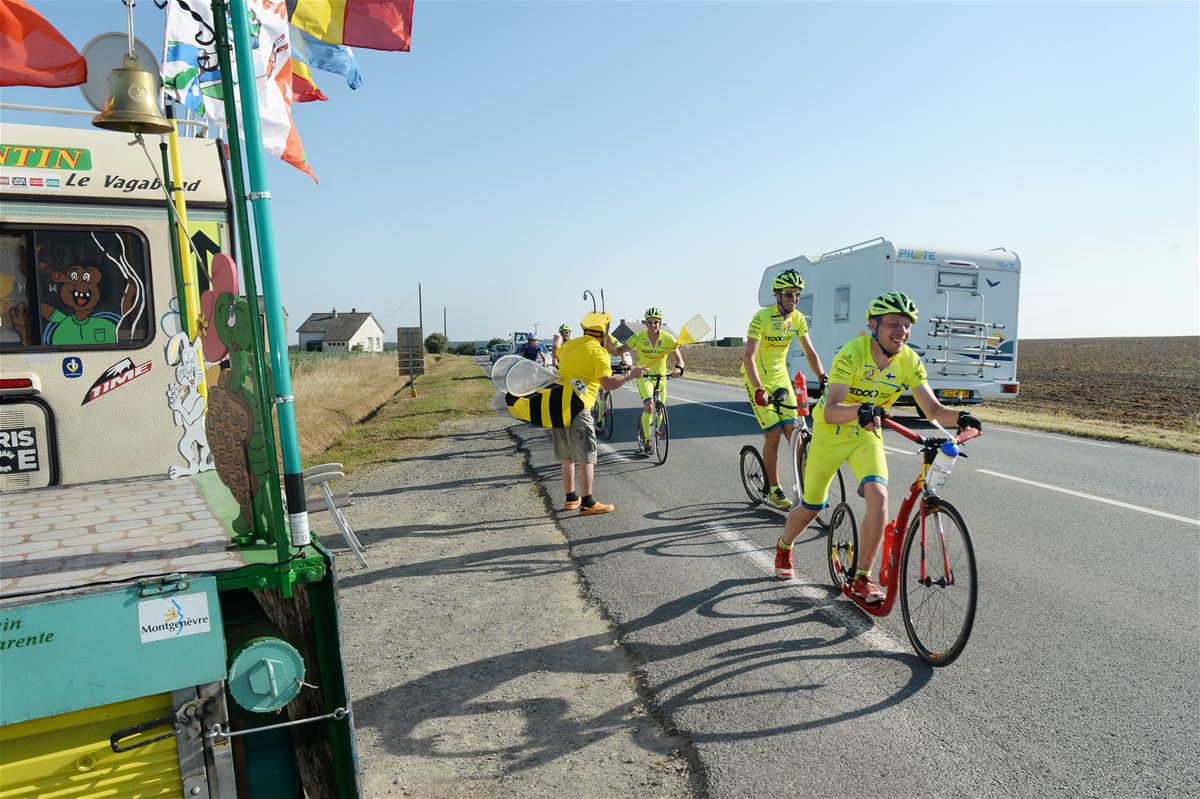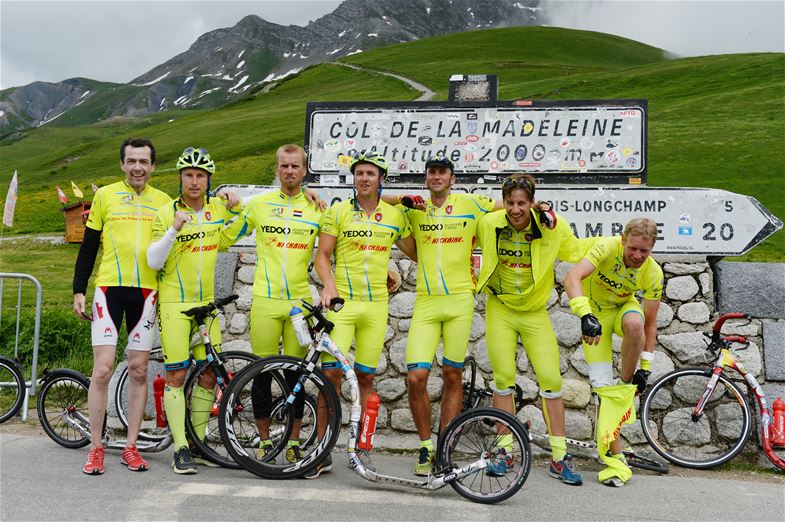 People rode scooters as well