1 Minute
- 1 rented scooter
2
rental shops at the festival
From the camping site to the Bear (pub) more quickly than you could say Eibenthal
We support the cultural and music festival Festival Banát, which is the only one to take place outside the Czech Republic, in Banat in Romania, where a large Czech community has been living since the beginning of the 19th century.
Thanks to the scooters, which provide transport in Eibenthal, you can shorten your journey to hear great music, see friends, hear interesting lectures and get wonderful homemade food, but also to see the beauties of local nature, as well as to get signal, which can only be found on hills in Banat. 
We also cooperate with the VisitBanat club, to which we provide scooters for a seasonal rental shop.  So that you could cruise around the local landscape meeting compatriots and learning about their traditions. Do come, you will not regret it.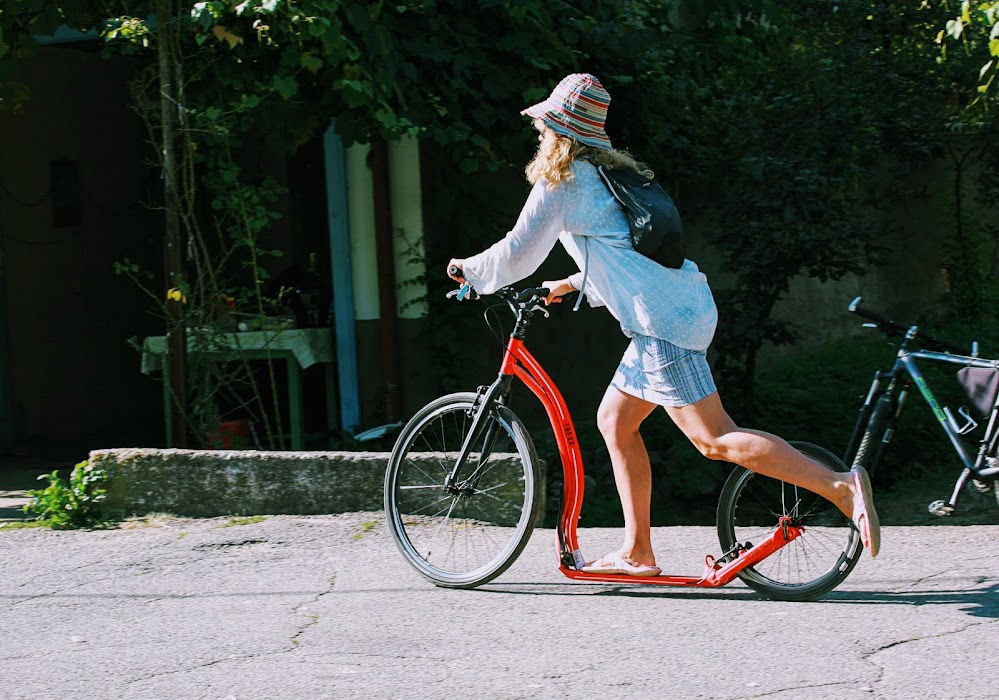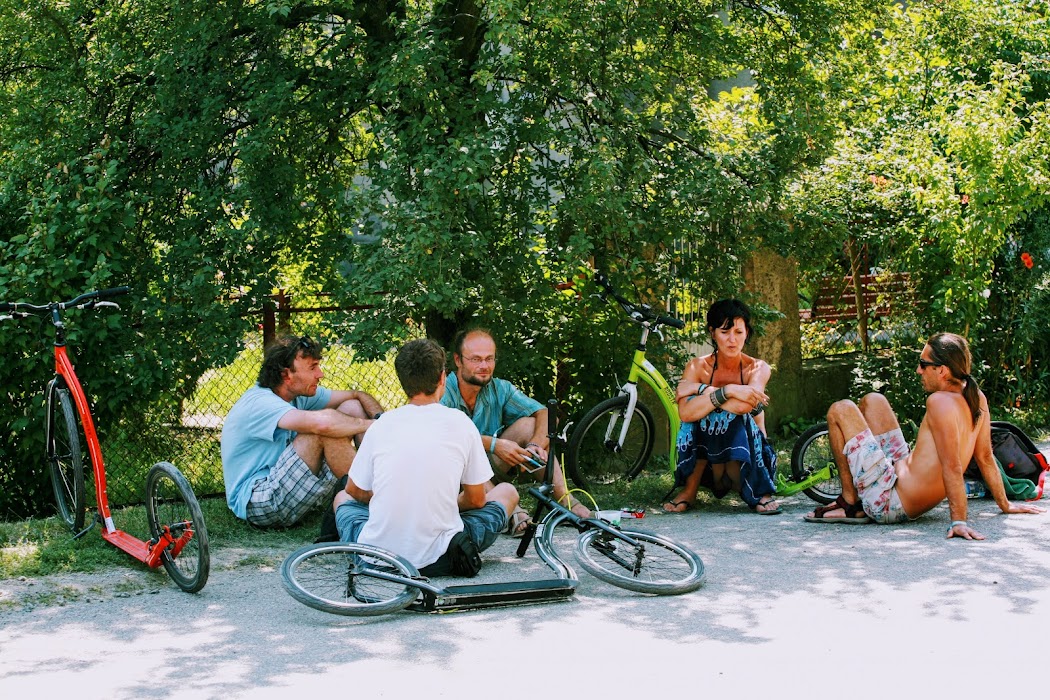 Participants' reactions
"Had it not been for the scooter, I would not have made it to a concert at the Bear," the musician Lucie Redlová wrote to us in the comments. Not only festival participants, but even performers used scooters to journey faster at the festival ;-).
"Scooters were an amazing idea. Take a scooter here and return it down there. Besides they were classy machines, and for free. I was impressed," David Stypka, who played with Bandjeez at the festival, commented.