How to dress for winter rides
|

Vendula Kosíková

Do not stop doing sports in the winter. Movement outdoors will keep you mentally as well as physically fit. We will advise you how to dress, so that thermal discomfort does not spoil your enjoyment of the ride.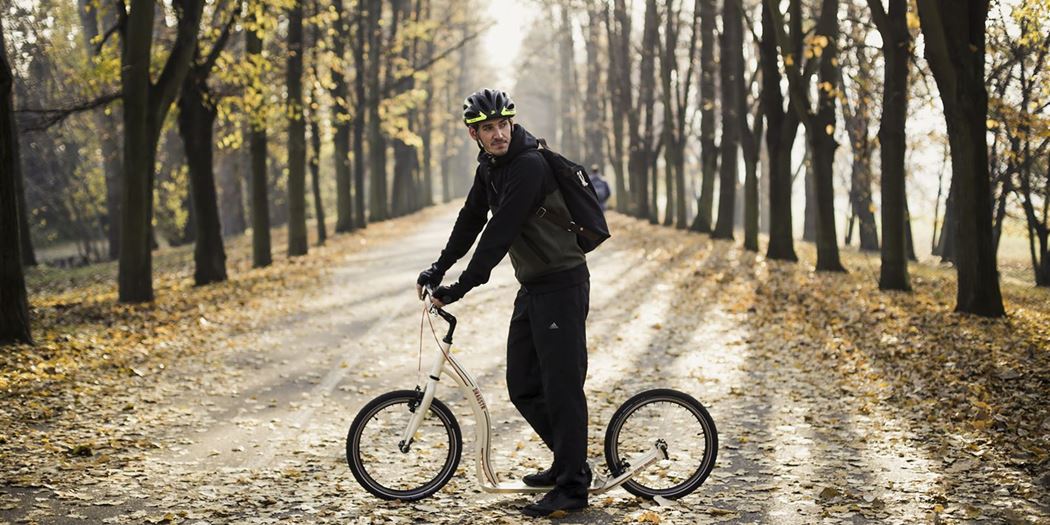 Layers
For riding in cold weather, we recommend the so-called onion principle, which suggests that putting on multiple thin layers is better than fewer thicker levels. Both for recreational and sports riding, your main aim will be not to overheat unnecessarily, not to sweat and not to catch a cold during the first downhill ride or pause because of it. Functional, breathable clothing that you can put on in layers or take off as needed, will help you with this.
Inner layer as second skin
Put on a functional close-fitting long-sleeved shirt directly on the body to draw sweat away. Shirts containing natural wool with good thermal insulating properties are suitable for winter. But if your skin is sensitive and wool feels scratchy, you may be better off with synthetic materials.
When selecting the inner layer, look for materials with a high percentage of polypropylene, polyester etc., or natural fibers such as bamboo, tencel or merino. The last two mentioned have natural antibacterial properties, so you need not worry that you would bother other people with the odour of your sweat.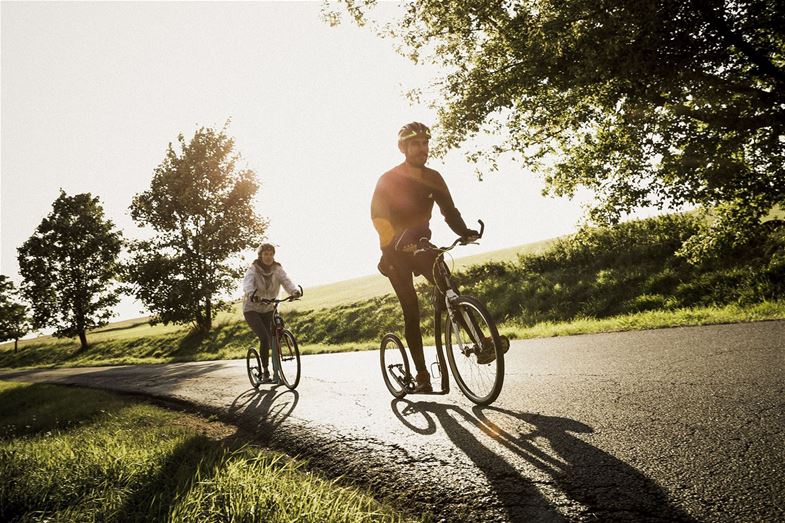 Middle layer
The aim of the middle layer is to keep the body warm and at the same time to take sweat from the inner layer and move it even further away from the body. A thinner functional sweatshirt or a thicker multipurpose sweater made from microfleece, fleece or merino will serve this purpose well.
Outer layer
The outer jacket should also have high vapour permeability, so that sweat could evaporate outside. Underarm and hip vents will help you with this. At the same time, it should enable freedom of movement and protect you perfectly against unfavourable weather such as wind and rain. When choosing this layer, look for materials made from softshell, pertex, primaloft etc. 
Trousers
For a majority of you, softshell trousers, under which air can circulate, will be sufficient for the ride. It will also serve as an insulating layer. You can also find trousers with a wind-proof front side on the market. In chilly weather, you can put on functional base layer bottoms under the trousers.
Winter running leggins will also serve well, ideally in connection with an insulated skirt or shorts that will ensure thermal comfort even for intimate parts that are prone to infection.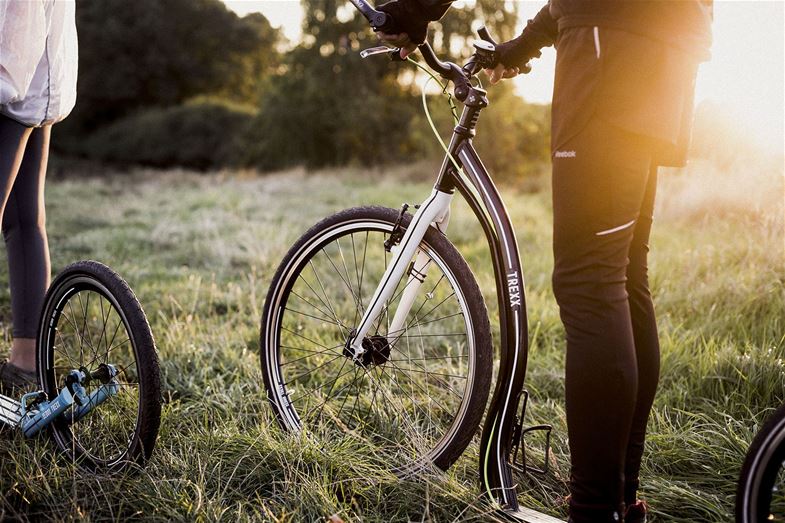 Gloves, hat, socks
You definitely should not forget insulated cycling gloves from a breathable, water-resistant material, ideally with an anti-slip palm. In cold weather, you may just as well reach for skiing mittens, because you could hardly warm your hands up when riding.
A proper hat is also important. It will prevent body heat leakage and will protect you against catching a cold or from unpleasant sinusitis. Choose a hat that will not fall over your eyes or prevent you from seeing. A thinner hat with flat seams is good for putting under a helmet, or you can put on a multipurpose bandana and a ski mask for the neck.
Shoes
The winter months are characterised by high humidity, so you need to choose shoes with waterproof membrane and a coarse pattern that does not slip. Some riders settle for trekking shoes, others rely on classic sports shoes and neoprene socks that will keep them warm even in wet shoes.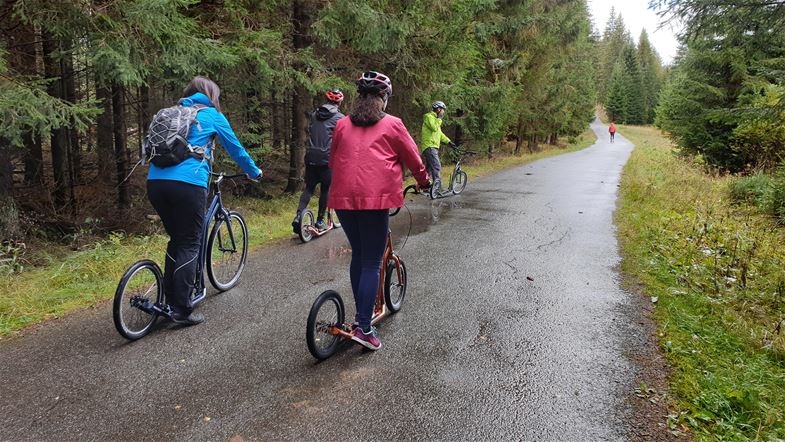 Riding for exercise versus going on a trip
In case you a going on a longer trip rather than for a short fitness ride, we recommend bringing a backpack with you and putting in spare clothing as well as an insulated vest that you can put on quickly during a pause or for a downhill ride. You also should not forget about a thermos with tea and some substantial snack, so you have enough fluids and energy for the return journey. 
Final advice
Do not attempt any records and do not overstrain yourself. Cold days favour unhurried pace and shorter distances. Unlike regular movement of medium intensity, excessive burdening weakens the immunity.